Here comes our next blog-interview with presentation users. This time with project management trainer and speaker – Mike Clayton. Mike will share his experience about using visuals in his videos and live presentations and also he'll tell us about his challenges and ways to overcome them.

Anastasia: Tell please a few words about yourself: What do you do?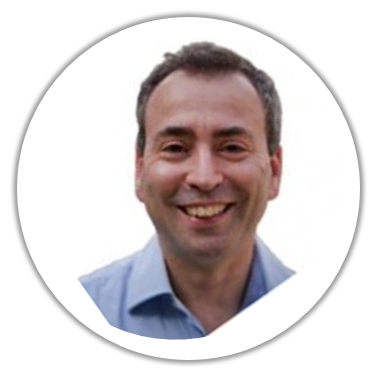 Mike: I'm a trainer, speaker and author. But most recently, I'm also the founder of onlinePMCourses.com. So, I spend a lot of my time developing training materials for both live use and videos. But I also need to illustrate printed content, too.
Anastasia: Can you tell how do you use visual aids in Your articles, videos, and seminars?
Mike: I try to keep things simple. So I use a combination of high-quality stock photos as memory aids, and diagrams that help explain the concepts I want to discuss. My preferred tool is PowerPoint and I even use it to create graphics that I can save as PNG files and import into my video editor (Final Cut Pro X). In my videos, I try to mirror the way I use graphics in live seminars, by combining them with a film of me speaking. My experience tells me that the graphics need to add to the human experience, not replace it.
Anastasia: Good point, I agree that personal element is the most important when presenting or teaching. May I ask what are your most common challenges in preparing presentations?
Mike: It's always about finding that perfect image, and a clear way to make something understandable and memorable at the same time. I believe visual aids need to aid the audience, and not the speaker. My approach to communication is to make it:
Compelling – this means easy to stick with the book, video, presentation
Persuasive – this means what I am communicating has to convince my audience
Powerful – this means the audience just act on what I recommend, and remember the important parts
Bringing all this together means designing the structure, flow, messages, and graphics to work closely together. But it all starts with understanding the key message you need to communicate.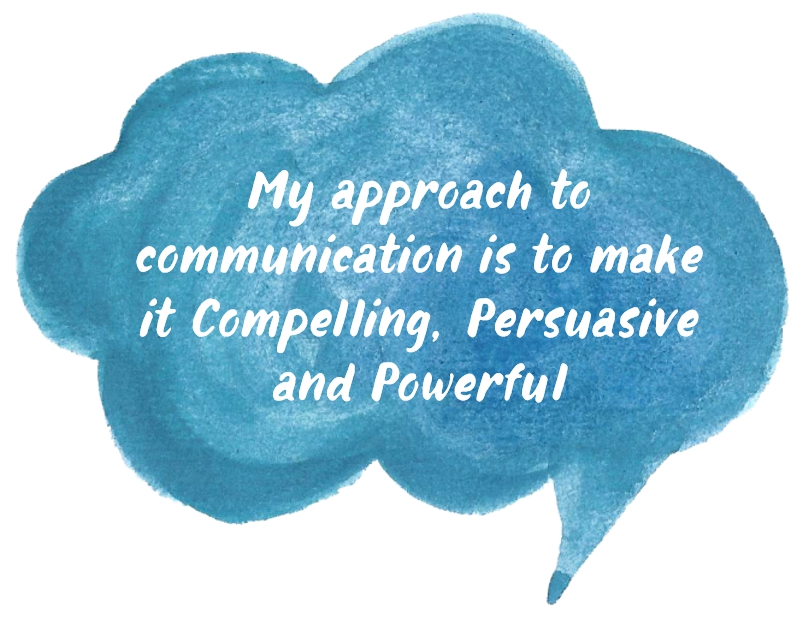 Anastasia: What visual aids do you like applying the most in your presentations (photographs, diagrams, iconic symbols …)?
Mike: As I said above, I like big, high-quality photographs to keep my audience interested. But their message needs to support and make memorable the story I am telling. I also like diagrams. It's important to me to adopt a consistent and distinct visual style in a live presentation and also in my YouTube videos. Diagrams sometimes need iconic symbols to help the audience 'get the message' quickly, with fewer words. So, all are important, as part of your communication mix.
Anastasia: Thank you, Mike, for sharing your view on visuals in your training and speaking practice.
If you are interested in Project Management, find Mike at OnlinePMCourses.com and if you want a speaker or training in professional communication, reach Mike also at MikeClayton.co.uk.
Our blog has other helpful resources you can check out, but before you go, here's a bit of advice. If you aren't a videographer or editor, you should browse for looping videos for commercial use on sites like Videvo. It'll cut your production time in half while also greenlighting its use within your business.