SMART goals methodology is an effective instrument for setting and achieving goals. It brings structure and trackability into your objectives and leads you faster towards goals. However, identify SMART goals is not enough. It's also crucial to know how to present them to your team or any audience in the best way.
Setting SMART goals means you can clarify your ideas, focus your efforts, use your time and resources productively, and increase your chances of achieving what you want in life. See how you can make SMART goals slide appealing in a short time.
All example slides below are accessible in SMART Goals Template Outline PPT Diagrams (see details by clicking the pictures).
Here are four ways on how you can represent SMART goals beautifully.
Forget About Bullet Points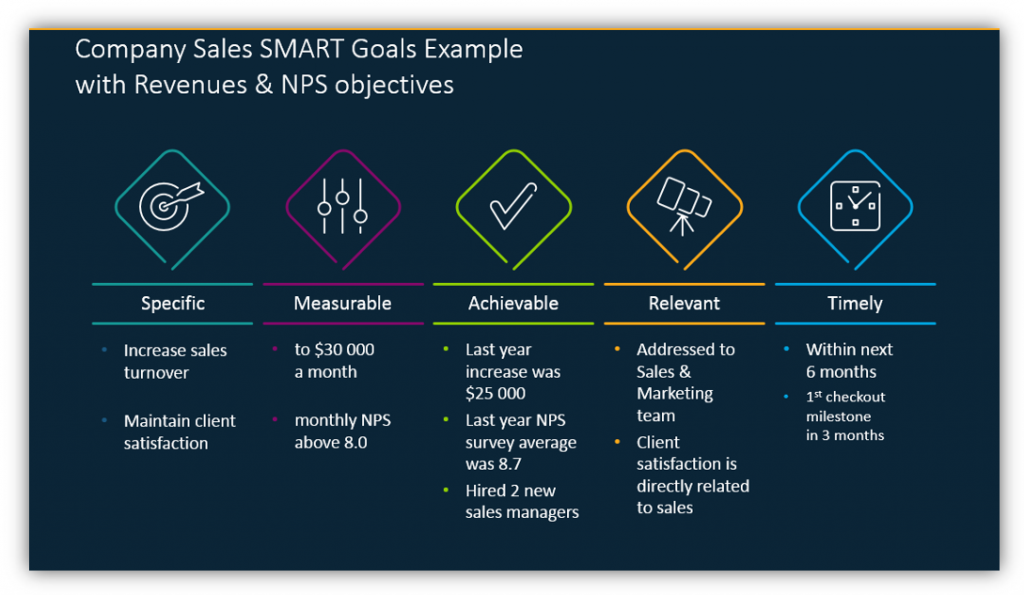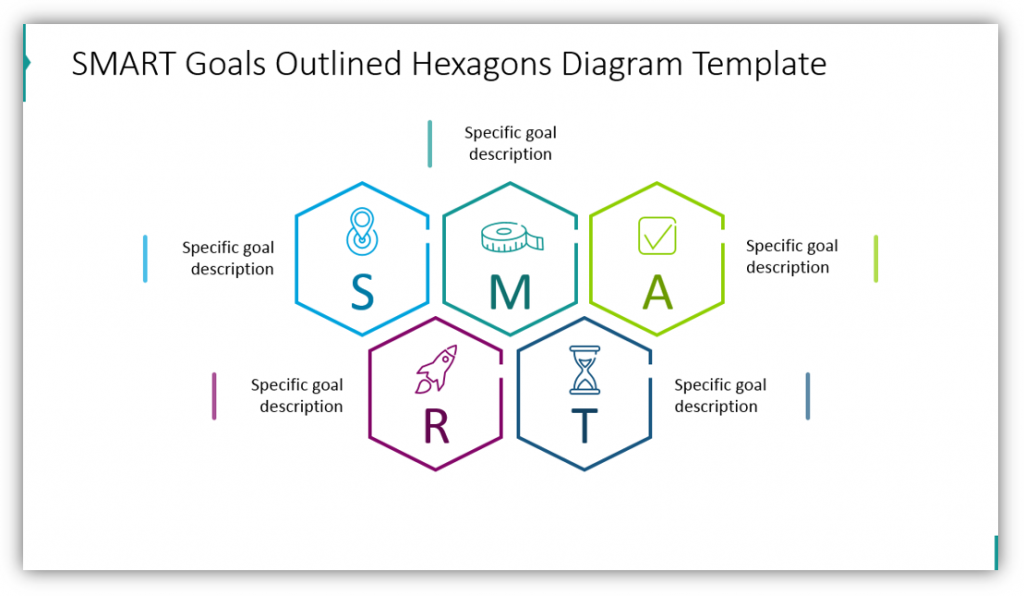 There are dozens of diagrams that can substitute ordinary lists. The hard task is to choose a suitable one which will illustrate what you want to say. For instance, you can apply a diamond or honeycomb chart like we did and it will instantly make your slide look more professional.
Compare Two Ideas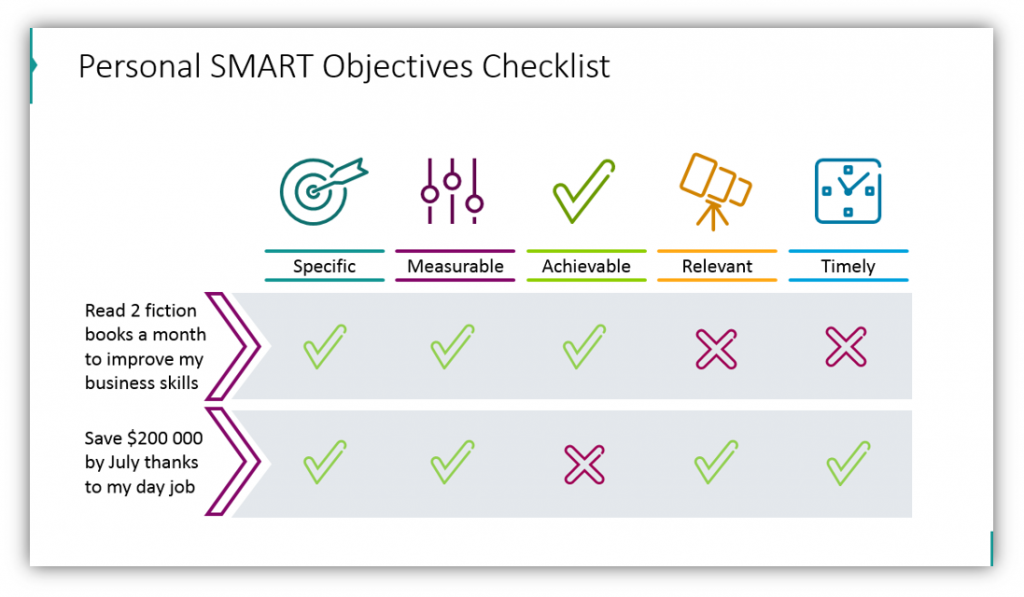 If you're deciding which goal is 'SMARTer', you can use such table with outline shapes and icons. This way you'll see the benefits of each one and decide with which one to go.
Present Annual Goals Creatively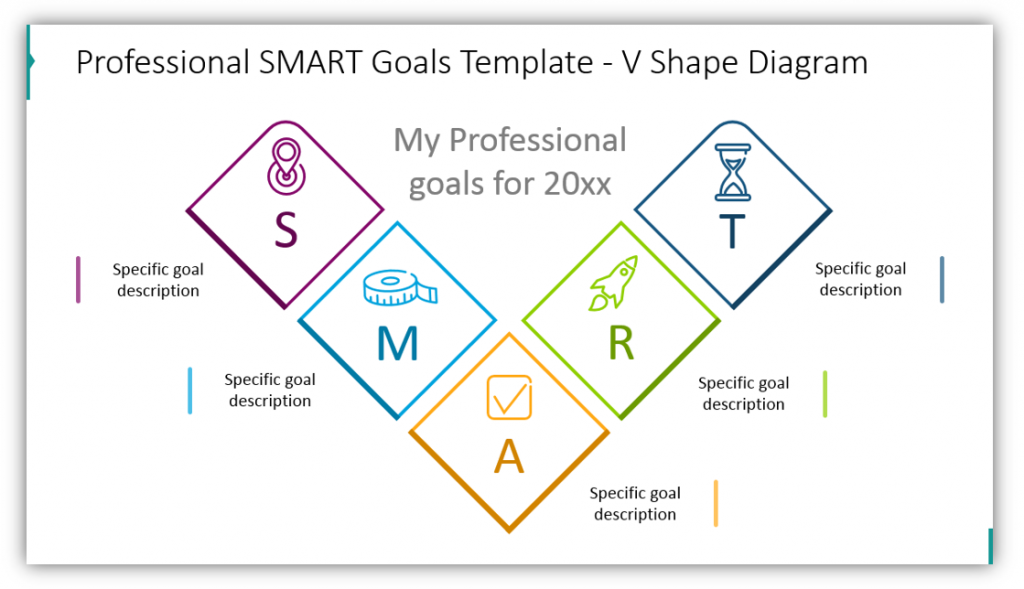 It is not enough to set well-defined SMART objectives (however, we know how much pain it can bring 🙂 ), but also to visualize them. Here's a variation of illustrating annual professional goals with a V-shape diagram in outline style.
Break SMART Goals analysis into Separate Slides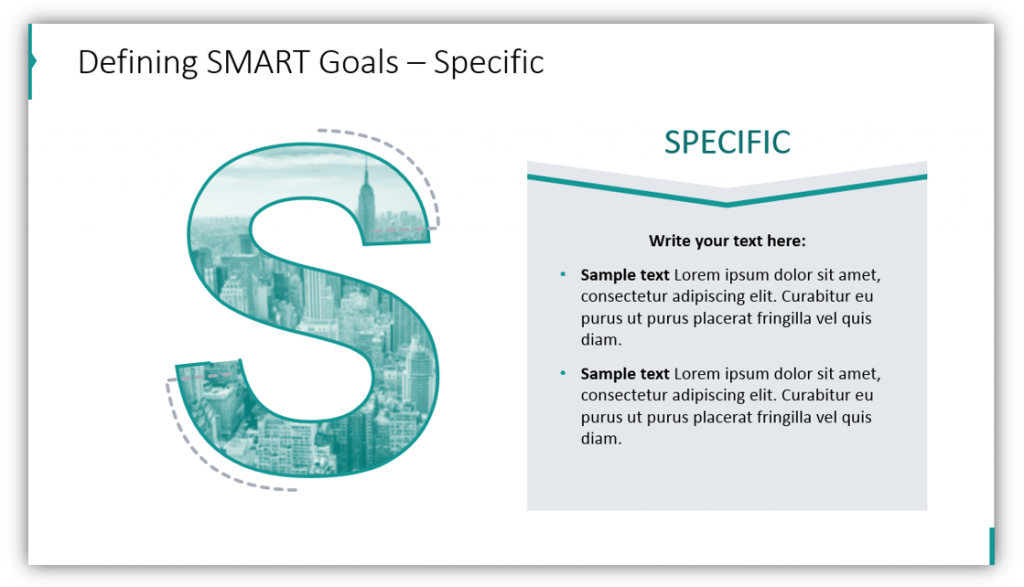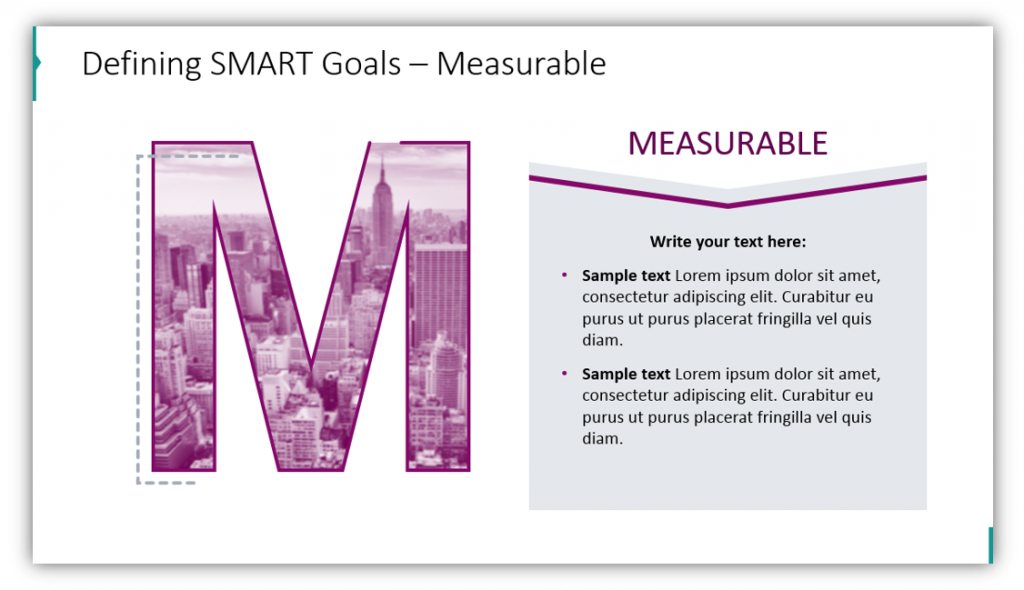 When the SMART analysis is not just a part of your speech, but the main topic, you can use five slides for discussing each component separately: Specific, Measurable, Achievable, Related and Timely. It will help you to point out the important details and make sure the audience take relevant data.
We hope our blog inspired you to create a more attractive presentation. Ready-to-use graphics which you see above will help you to visualize your objectives and to make content more attractive and enjoyable for your audience.
Resources: SMART Goals Template for PowerPoint
If you want to save time and get one design-consistent and fully editable collection of PPT diagrams and icons, consider checking this template we designed:
SMART Goals Outline PPT Diagrams
Looking for more business graphics? See our Business&Marketing slide decks collection.