Want to make visualizations yourself?
It's simple. All can be done only using PowerPoint, Keynote or Google Slides.
No need for other graphical software.
We will gladly assist you by advices or by providing you slide graphics resources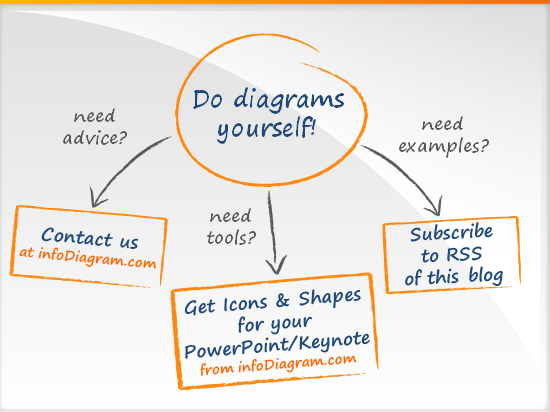 Graphical elements we use (icons, hand drawn shapes) are all available in our infoDiagram website.
Grab there a free hand drawn shapes to try how it is to work with our icons.
A question? Comment or email us at: www.infodiagram.com/contact.html