First of all, THANK YOU for being with us last year.
We appreciate your interest in our presentation design work. Thanks to you we become better every single day. InfoDiagram team always welcomes your feedback, so together we can improve the world of visual communication slide by slide :).

Here's a recap of best of PPT design tips and illustrations we created last year. Check if you haven't missed any design advice or some new diagram or icon that could be useful for your presentation topic.
New Presentation Graphics
General-purpose Infographics Diagrams, Icons and PowerPoint Templates
One of new presentation design trends is getting rid of text-heavy slides. It's better to use pictures and infographics to explain your topic. That's why we keep on creating graphical elements you can use to replace text by vivid flowcharts or illustrate your points with visual symbols.
Depending if you want to look decent and modern or rather more creative and personal, go for universal flat design, modern outlined graphics or hand drawn presentation style: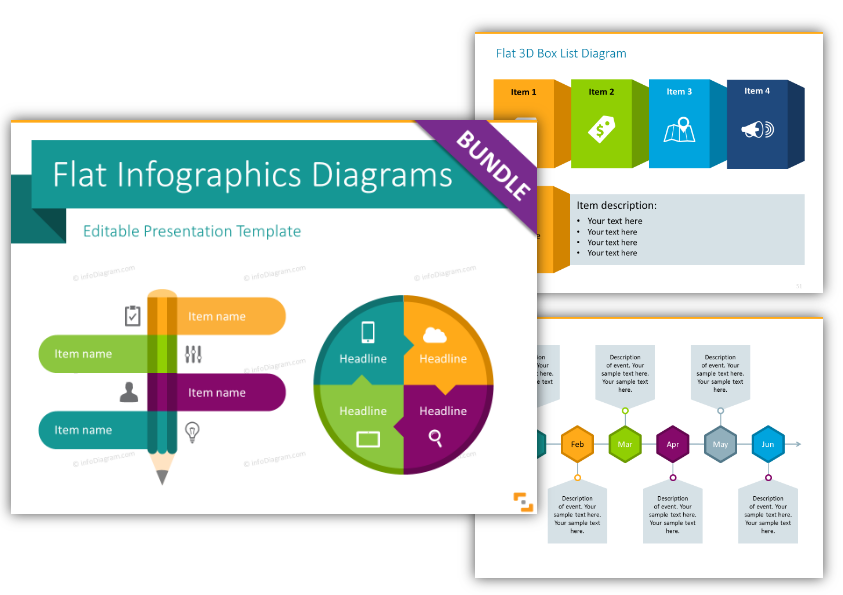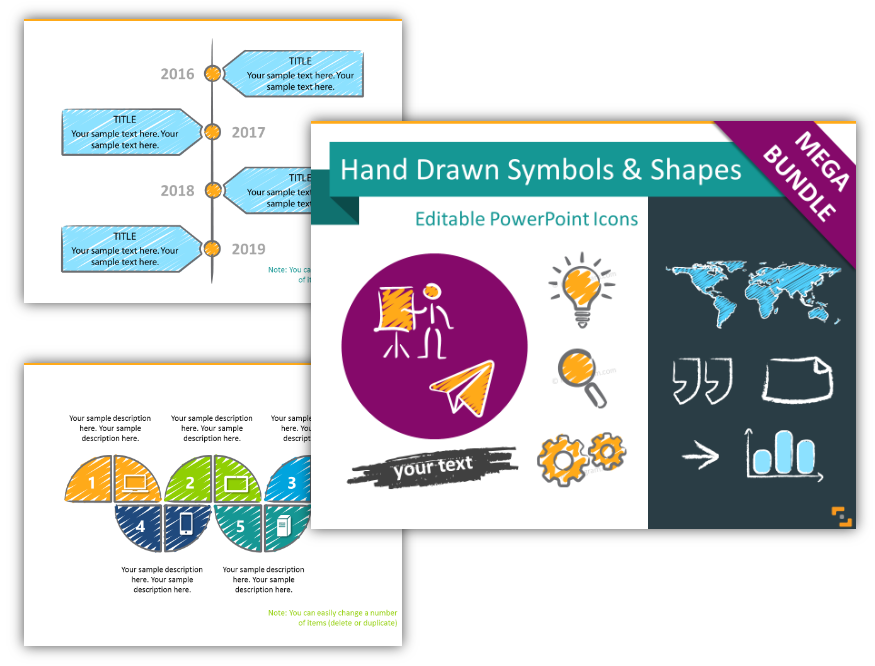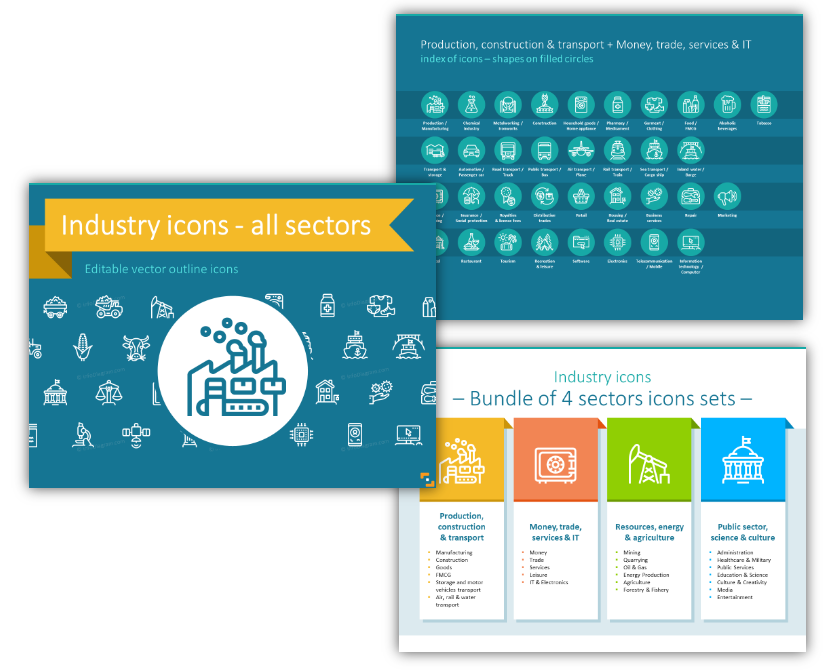 Other more specific graphics include creative Slides for Quotes with quotation marks, boxes, bubbles. Or symbols for expressing values and emotions even in a formal business topic: Needs and Business Values PPT Icons and Emotions and Feelings PPT Icons.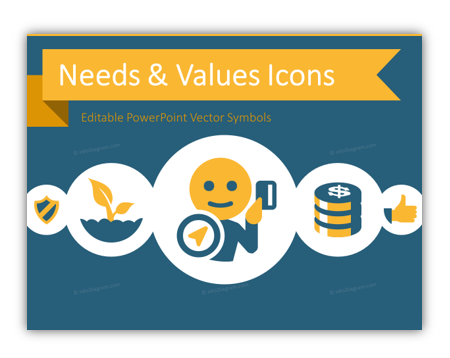 If you work with lots of data in your presentation, here are two slide decks you can reuse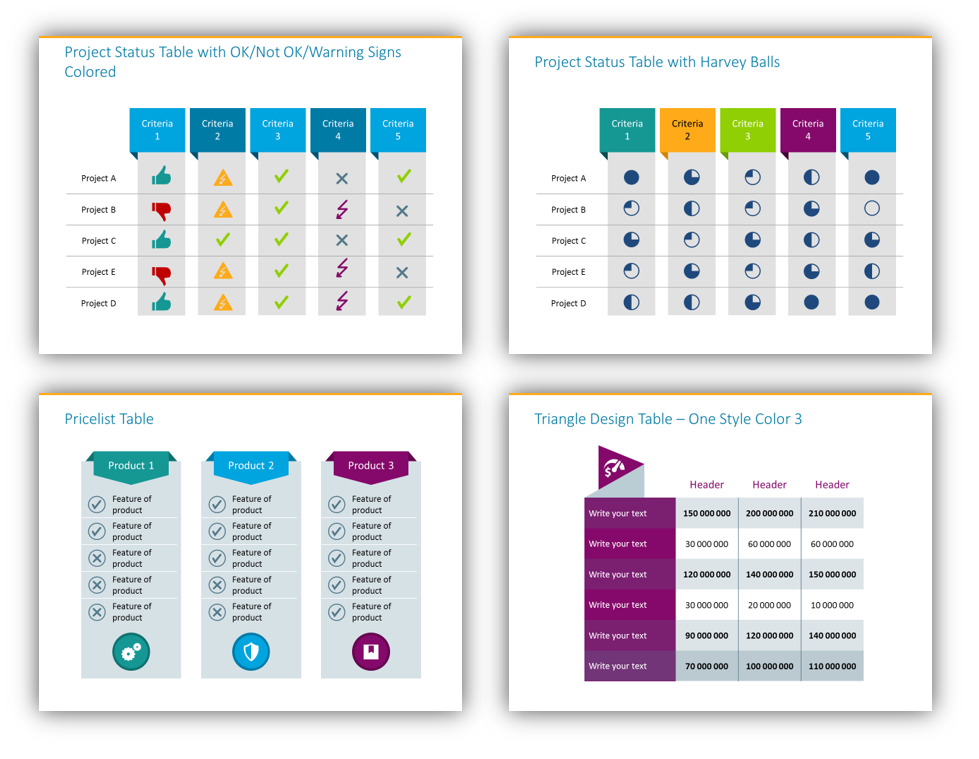 Business Frameworks and Management Topic PPT Graphics
Need help with running a meeting or webinar? Planning a product strategy? Here are some new templates you can use to make your presentation slides more visual and engaging.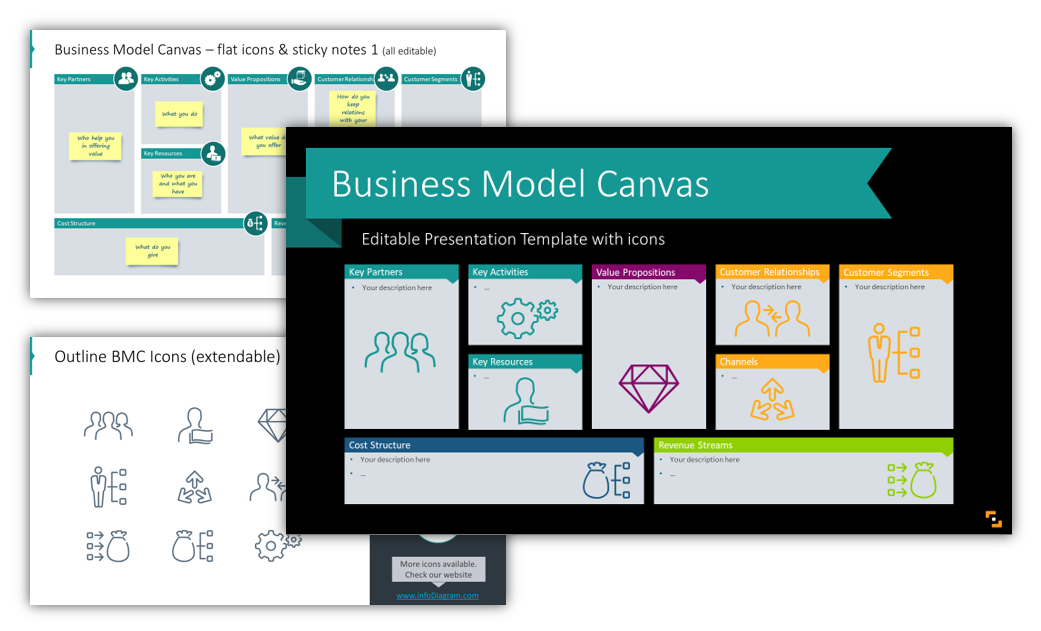 Various company review and planning meeting templates: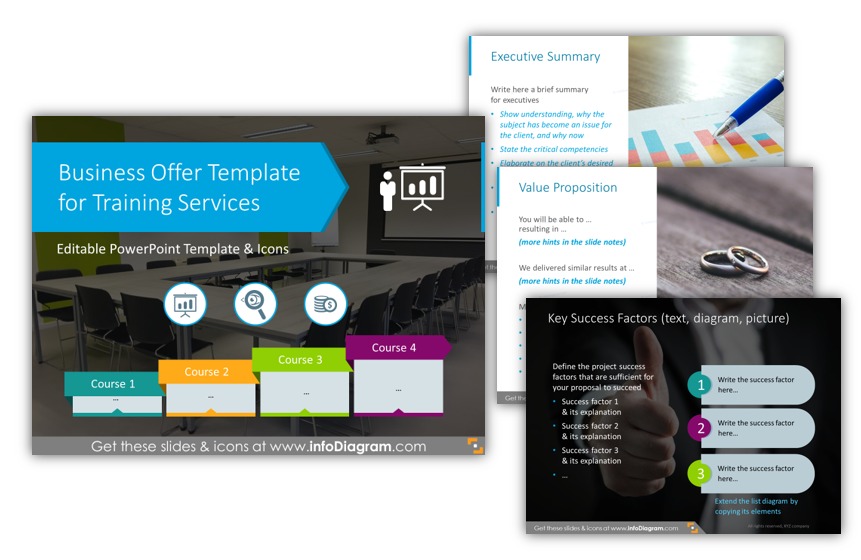 Learning Presentation Design – Tips, Know-how Articles, Inspirations
Here are blog articles where our slide designers share their advice on how to avoid common design mistakes. You can find there pictures with example slides on making an engaging visual presentation:
Presentation design support – new icons, custom slides or slide design training on demand?
What else we can do for your presentations? Anything from our design services?
your slide redesign or company template update?
new icons design on demand?
training for your team at your place? Preferably Europe so far ;).
Let us know via Cthe ontact page.
The infoDiagram family wishes you a wonderful year,  full of fulfilled goals and amazing achievements!