Every area of business can benefit from presentation graphics. You can use images to make the talks you give more memorable and effective.

You can utilize graphics to illustrate agenda items and so much more. You can tailor your selected images to your brand's color scheme, or suit the theme and purpose of the project. We'd like to present you graphic sets which can serve a variety of needs. What's more, when choosing graphics from one source, such as our image sets, you'll give your presentation a more professional look. This can boost your credibility, even within your organization. This is true whether you are a large business with many departments and interworking pieces or are a small organization.
Note: All presented slides can be found in Flat Multicolor PPT Icons for Business Infographics.
Here are a bunch of presentation examples of how various business sectors can use the graphics.
Improve Management Communication by Color Icons
Management personnel must communicate well. To be an effective leader, it's essential they be strong and effective communicators. It can be difficult to share big-picture ideas and concepts when presenting, but graphics can help.
There are graphics to help communicate international and global business concepts as well as to illustrate making business connections.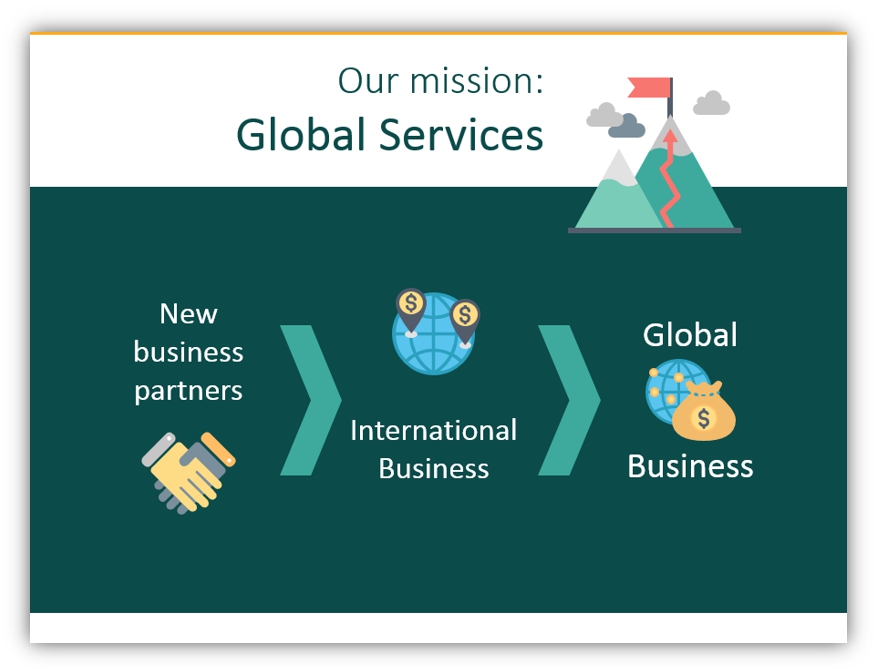 See this example slide in which management has begun illustrating the company vision.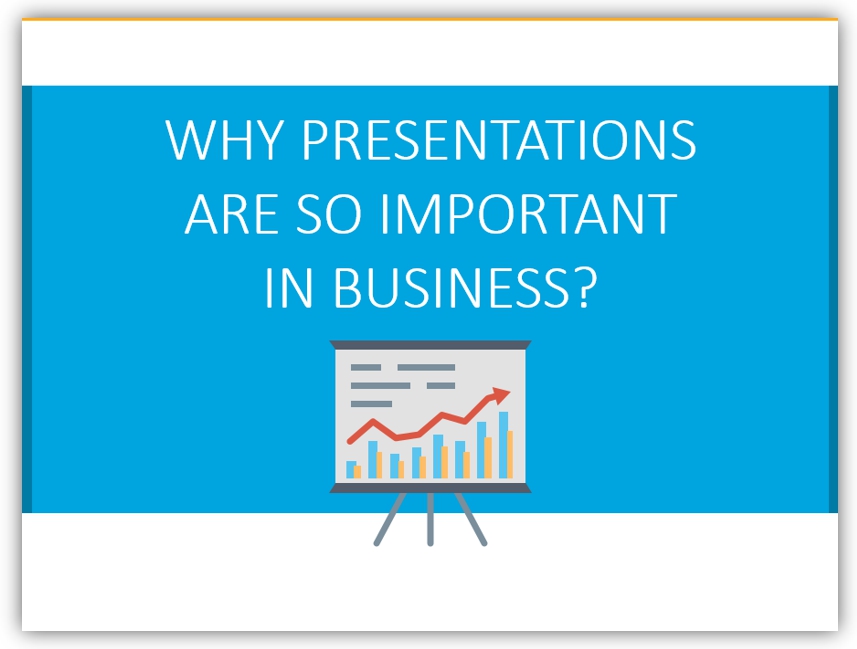 Graphics can also help managers in more general ways such as in this slide. This title slide was designed to help introduce a presentation.
How Can Finance and Investment Departments Benefit?
Finance and investment ideas can be especially challenging to present in engaging ways. Thankfully, there are icons to help! You can easily use icons to present key financial data.
In these slides, you see how one team effectively presented their customers' personal banking preferences in a visually dynamic way. You can use a similar approach to present your return on investment and financial analytics.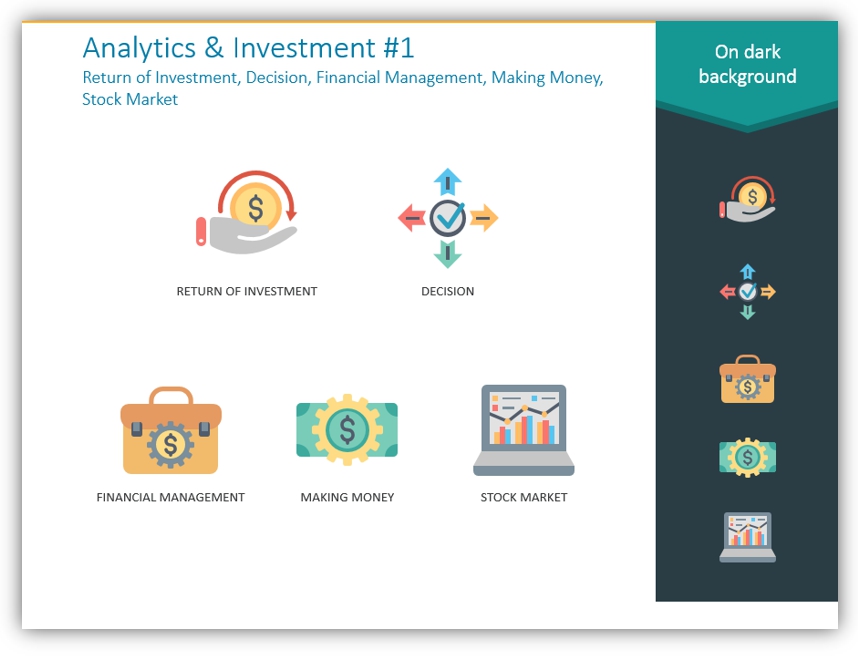 You can also use icons to convey financial decision-making, financial management, making money, or the stock market. In addition to these big-picture concepts, you can use icons of items to illustrate points. There are safes, debit cards, mobile banking icons, and many more.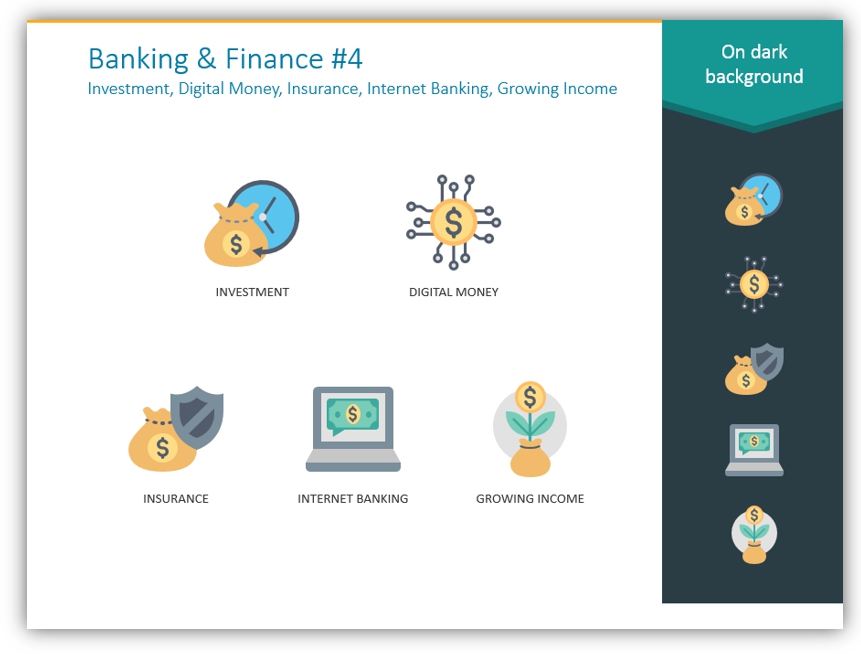 Improve In-house Marketing Presentations with Color Icons
Digital marketing plans can be difficult to create and even harder to explain.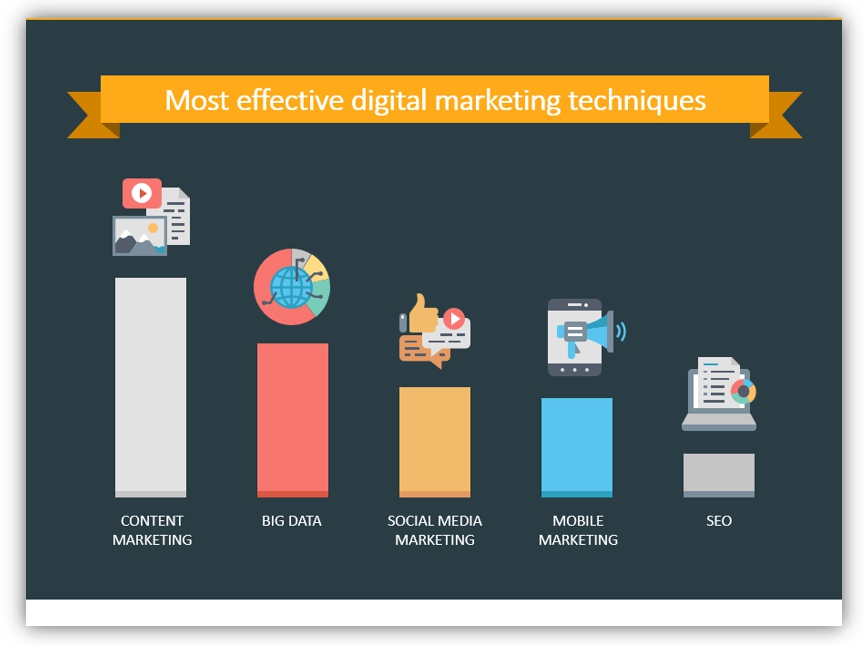 In this example, an organization has put together a simple but evocative bar graph. The graph displays which digital marketing techniques have best served their company. You can utilize far more detailed plans and go in-depth about your campaigns with the additional icons in the package.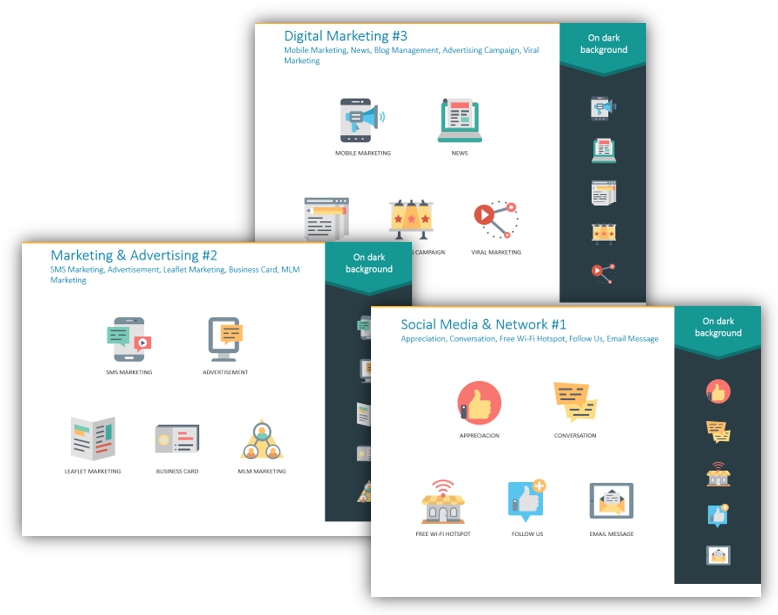 You don't need to limit your marketing presentations and discussions to digital efforts. In this slide, you can see many different analog advertising methods you can utilize or feature in your presentation. Television ads, customer surveys, inbox messages, and other promotions can all be graphically represented using this one image set.
Discuss Education and E-learning with Help of Symbols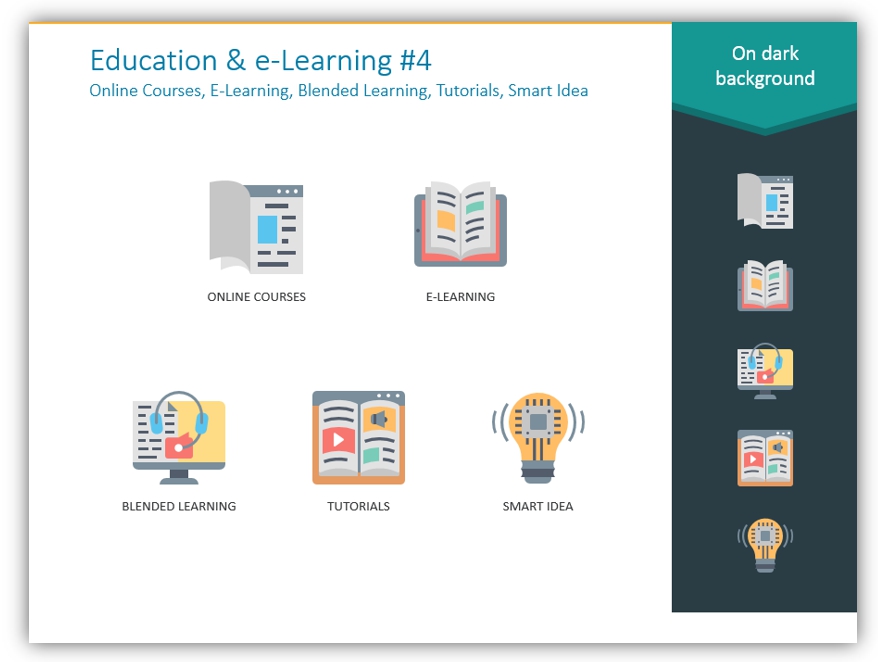 Whether you need to discuss online university courses, audiobooks, or video lessons you can do so easily. Our images represent smart solutions, learning tools, and knowledge.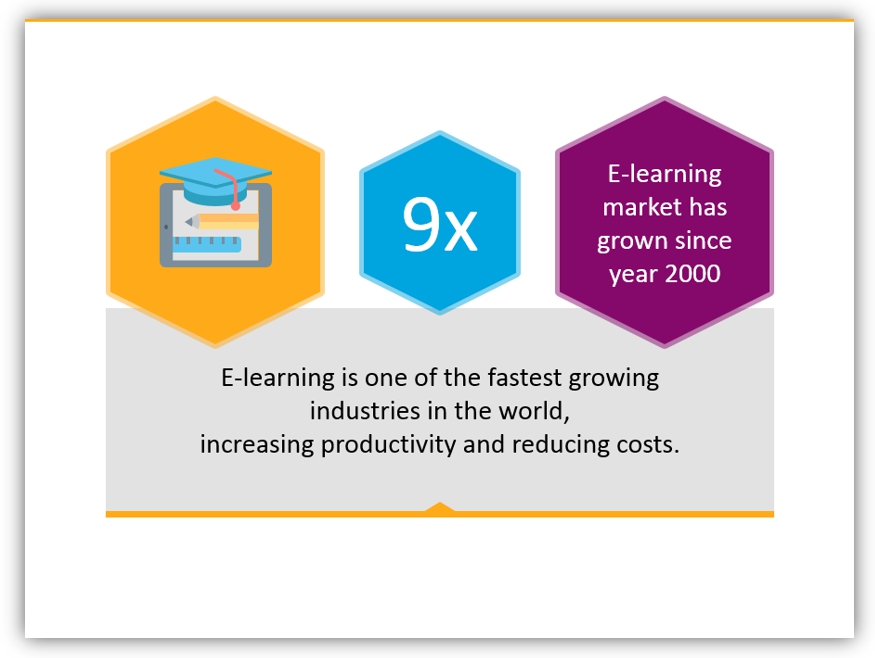 In addition to presenting specific topics about e-learning, you can also create simple infographics to present key facts about e-learning on a slide as in this example!
Present Digital Media and Web Technologies Concepts Visually
If you're not presenting to experts in the field, it can be difficult to explain complex topics. Code optimization, website security, and responsive design are all necessary concepts. Whether you're presenting on A/B testing or coding content there are icons to make it easier. You can also break down mobile marketing, blog management, and more with the same set.
IT presentations can be engaging with help of images
When presenting on data management topics like IT infrastructure, data structure, and file management, it is important to use strong visuals. They help to ease some of the pressure on the speaker. It can also help prevent you from creating text-dense, difficult-to-follow slides.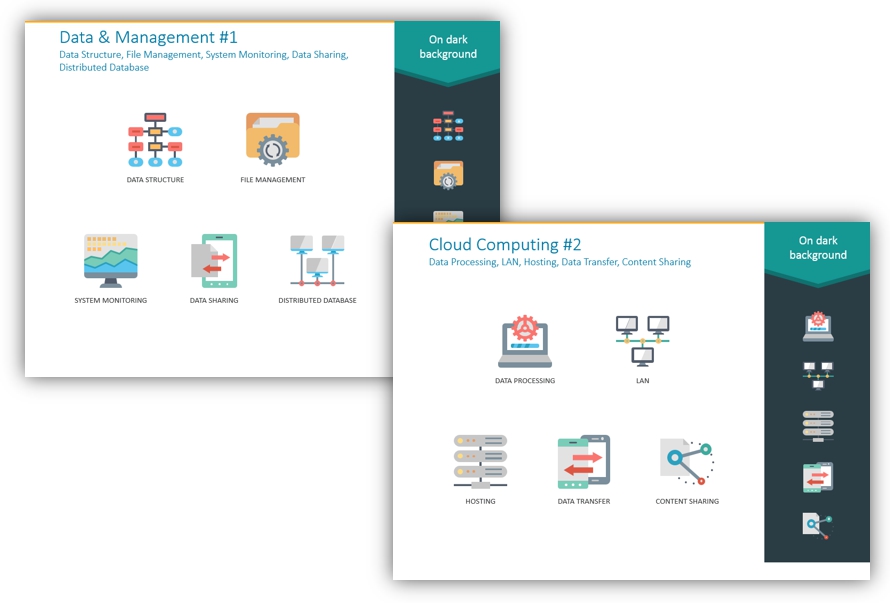 Resources: The multi-color icon set to help with these presentations
You can use images like the multi-color icon library for presentations or reports. Your icons can be modified to match your brand and will be consistent across the entire presentation. Having attractive, sharp and professional icons will help you have a memorable presentation.
See full Multicolor Icons PPT Collection
If you want to get more infographics slides, check this PPT diagrams graphics Bundle with over 200 slides.
Still struggling?
If you've seen our icons and want help using them, reach out. Let us know about your project in the comments. We'd love to help.