Need to represent Your client in a presentation? Create a visual client profile illustration, so called your Sales Persona. Present in a picture that ideal customer of yours visually. Show the personality type, what your customer thinks and speaks.
Drawing such an ideal person is common in marketing and sales presentations. I saw recently how Hubspot was promoting strongly how to describe such Buyer persona.
Here're some examples how to create such persona on a slide, showing different age groups, what she or he thinks, what language the person uses, what values represents.
We've put together a Slideshare presentation  (see below) – see how you can present target group visually. How to visualize various attitudes of buyers and client opinions. Marketers are measuring such opinions using Net Promoter Score (NPS). You can illustrate also NPS ranking using simple arrow diagram and adding two icons of the most positive and the most negative customer opinion.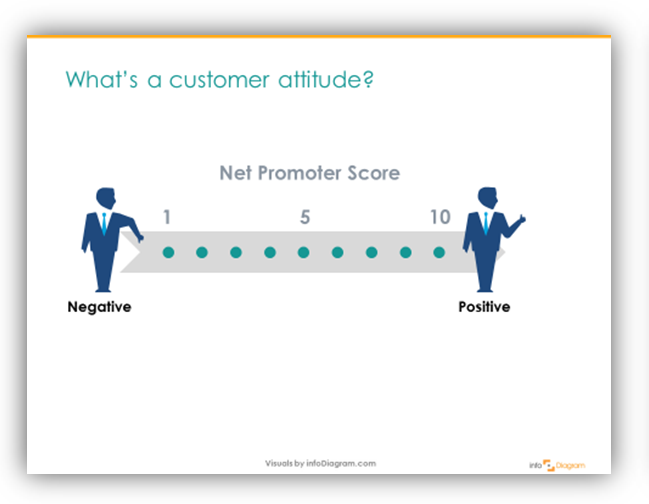 For sales, it's important to identify the client personality type. If she is an analytical thinker, passionate feeler or innovative maker.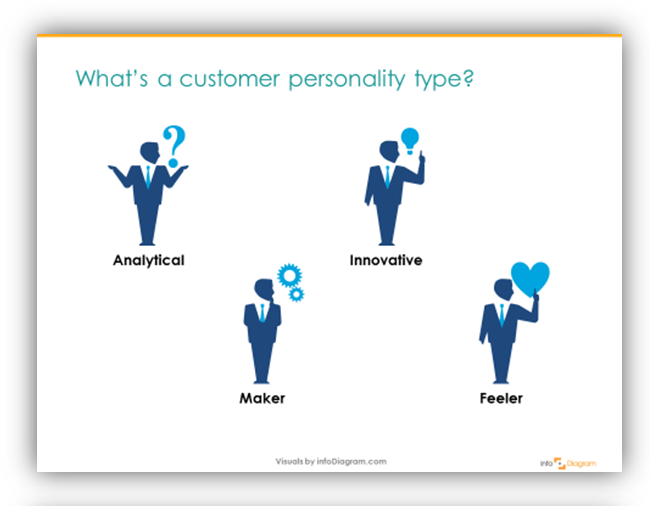 Here's the full Slideshare presentation on Illustrating Client Profile:
How do see a use of such icons in your presentations? Is there a place for that?
I'd love to hear your opinions. Share your comments below.
Graphics used in this presentation is available here: