If you are working on a project management presentation or any report and you may need to show the status of a task. A small touch of visual creativity will be beneficial during your presentation. Here you can find visual metaphors expressing ideas of status concept, which you can add to slides and make them look attractive. Visuals are magic because they help your audience pay attention and use the information you share with them. 
If you want to make your slides look professional, we advise you to follow  one style and incorporate relevant graphics to support your presentation. The challenge is how to use the space of your presentation imaginatively, efficiently and economically. Here we share some ideas for illustrating status concept ideas.  
Modern outline symbols for illustrating the status concept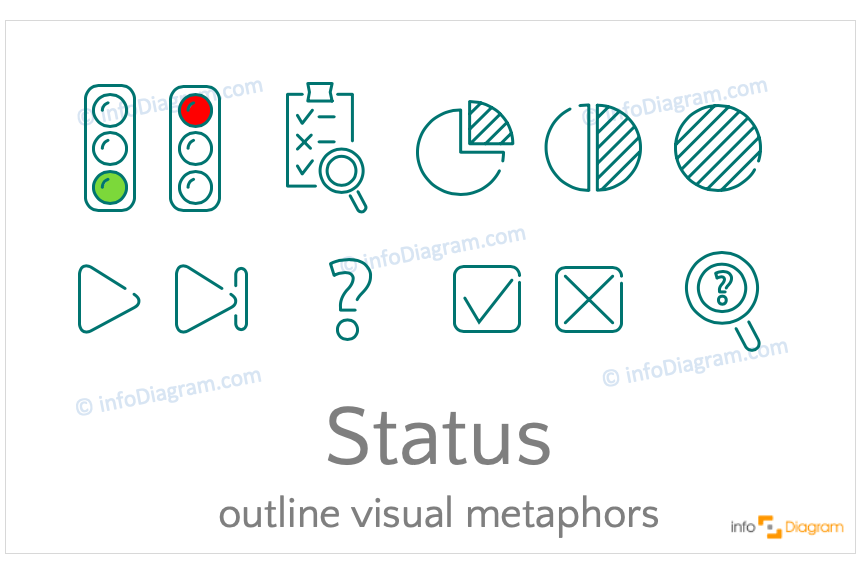 Above we suggest several icon examples from our outline icons collection. Use them to make your presentation more visual. Here's an index of status concept ideas:
Creative hand drawn status icon collection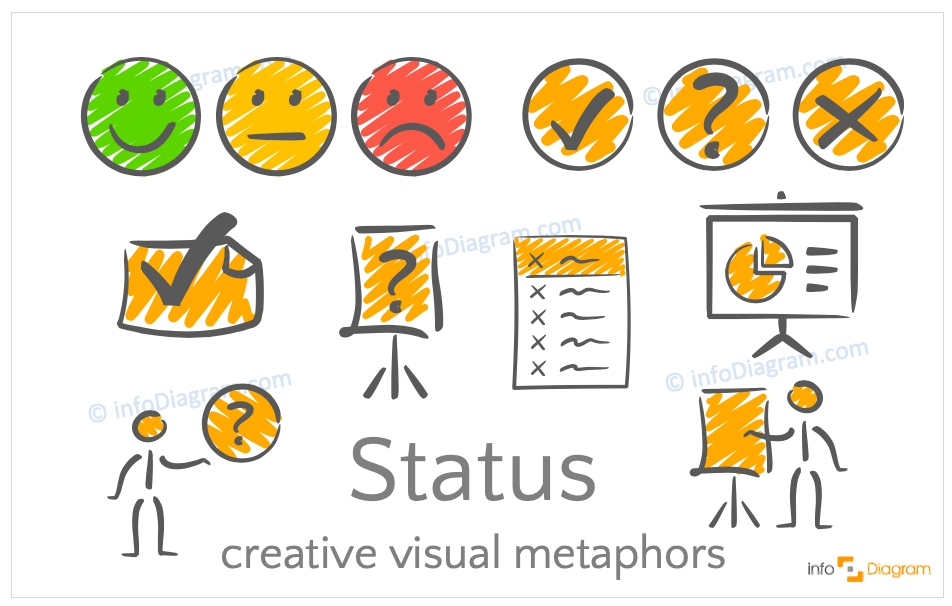 If you want to create a more unique presentation, use hand drawn symbols for showing your status idea. See the specific visual ideas below:
 Design-neutral flat status concept icons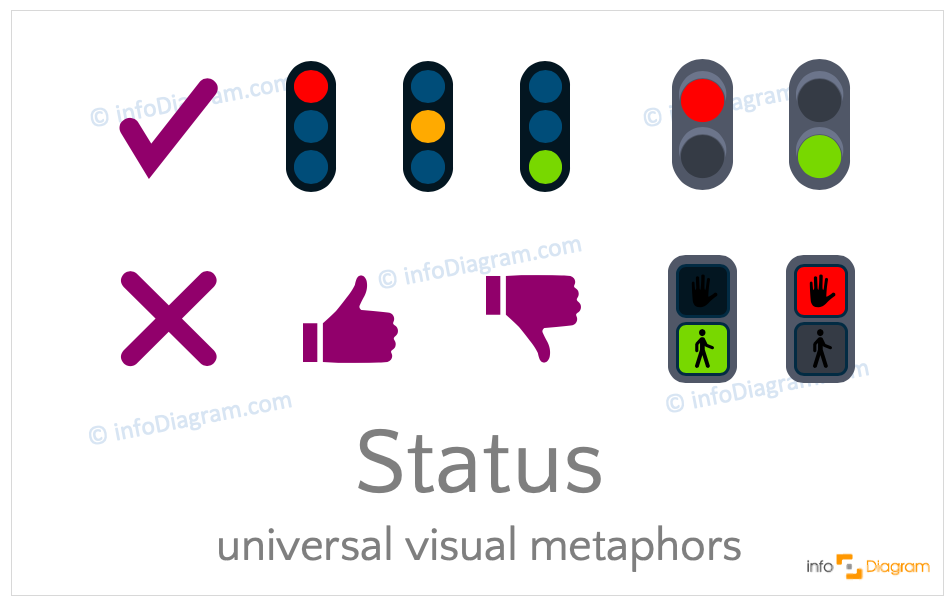 Above we suggest some variants of flat symbols. These simple flat signs have two benefits – they are visible even if you make them small, so you can add them even to a busy slide. What is more, they are very universal. Because they are style-neutral you can easily apply to any kind of presentation for a meeting or report:
I hope you will find some inspiration from those icon ideas to express the concept of status. What's your biggest presentation challenge? Let us know in the comments and we'll be happy to share our quick design advice 🙂
If you like the suggested icons, you can get them from infoDiagram library. The best way to get them is by joining subscription access to PPT graphics here. It will allow you to download these symbols, and graphics from any presentation deck you find on the website.
More business concept symbols ideas
Need to show another concept in a presentation? Operations, Strategy, Flexibility, Growth … you name it. Check our blog Ultimate List of Business Concepts Visualization to get inspired.