Working on the project and want to show its deadline? Our urgency concept ideas will help you find some creative solutions. Urgency concept icons are widely used across marketing campaigns, IT projects, or financial reports. Here we share a few ideas on how you can represent the urgency ideas on your slides.
Using a simple icon of a clock face can be too obvious. Try to get creative. Look at our urgency concept icons – and see how you can attract the eye of your audience.
Modern elegant outline symbols for presenting urgency concept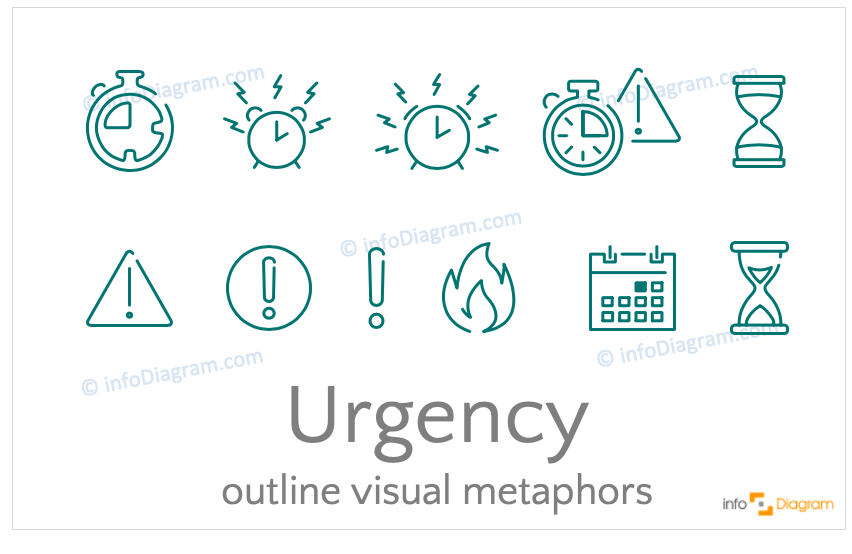 Above we suggest some variants of outline symbols, which you can easily apply to any kind of presentation:
Creative unique hand drawn urgency icons collection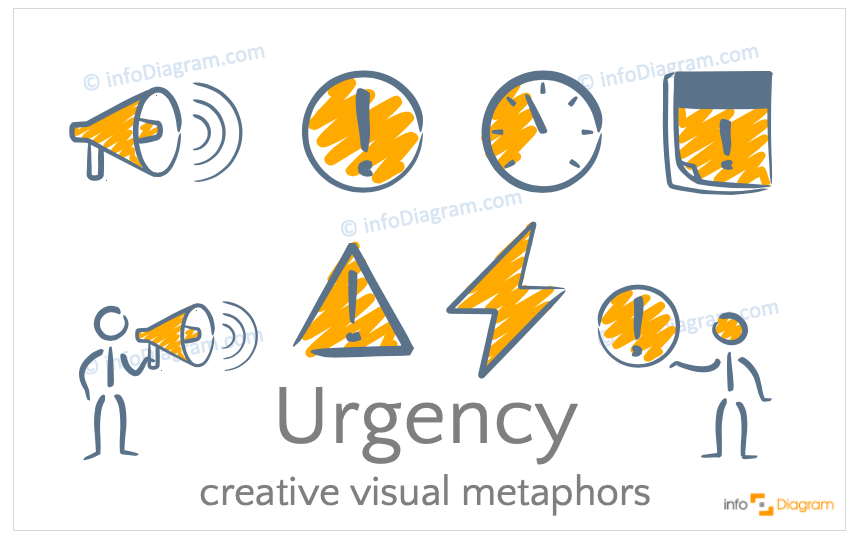 If you want to be more creative and personal, use hand drawn symbols for showing the urgent deadlines. See the specific visual ideas below:
a loudspeaker as a sign of an urgent situation or reaction 
an icon of exclamation sign highlighting danger, urgent situation  
the male figure with loudspeaker acting as coordinator or manager in urgent situations with quick reaction
Design-neutral flat urgency concept icons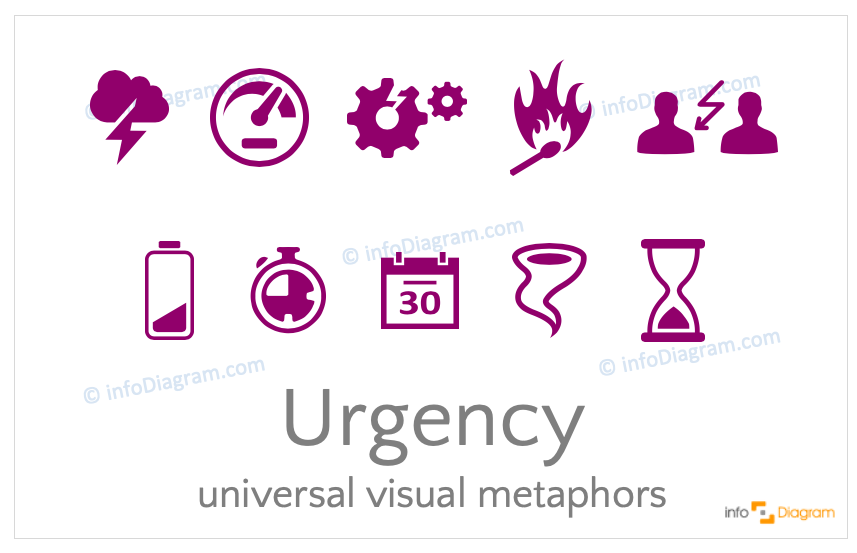 Flat style icons will suit any presentation slide. You can change colors to suit your brand style. Here's how you can show the urgency concept using flat symbols: 
I hope you will find some inspiration from those icon ideas to express the concept of urgency. 
More concept icons ideas
Need to show another concept in a presentation? Leadership, Urgency, Status, Growth you name it. Check our ultimate Concept Visualization List blog post to get inspired and balance the informative part of your presentations.