If you work on a presentation where you want to illustrate a project concept, you may want to underline it by a simple readable illustration. We have collected a bunch of visual metaphors expressing ideas of the project, that you can add to your PPT slides or any other document.
The challenge is to come up quickly with eye-catching images while talking about the project. To help you out with this task, we share here a few tips on how you can represent a project concept. 
Expressing the project concept ideas with outline simple style symbols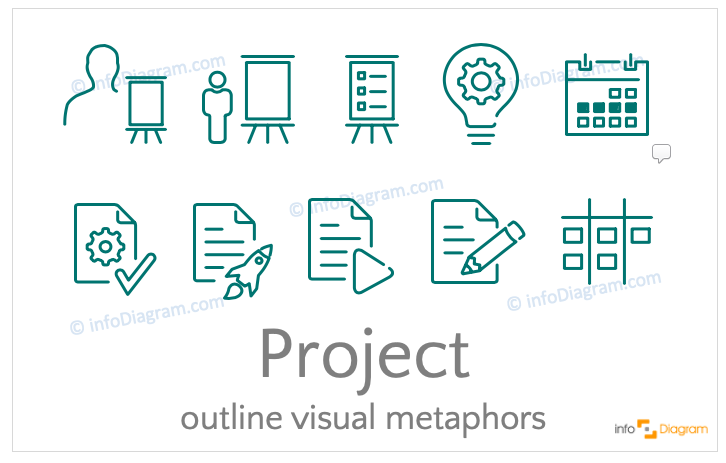 Above we suggest several icon examples from our outline icons collection. In particular, our outline PowerPoint project icons collection contains a play button, kanban board or lightbulb with cogs graphics:
Design-neutral project concept graphics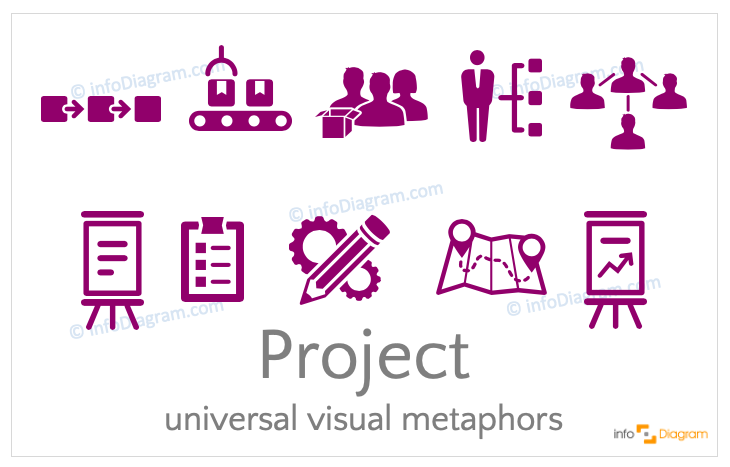 There are icon examples from our style neutral flat icons collection above. It features a variety of different approaches to representing the project. Production line, pencils and map with markers often associated with project concepts.
Creative unique hand-drawn project icons collection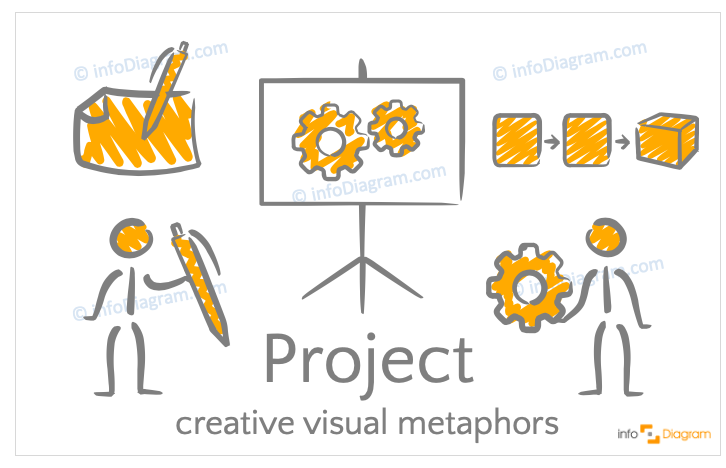 If you want to be more creative and personal, use hand drawn symbols for showing the project concept ideas. The scribbled pencil with notes as well as flipchart with cogs is perfect for showing the concept of motivation in your PPT. See the specific visuals below:
a person with a pen showing the creator of projects 
We hope you find some inspiration from those icon ideas to express the concept of the project!
If you like the suggested icons, you can get them from infoDiagram library. The best way to get them is by joining subscription access to PPT graphics here. It will allow you to download these symbols, and graphics from any presentation deck you find on the website.
More concept icons ideas
Need to show another concept in a presentation? Crisis, Engagement, Equality, Change you name it. Check our blog Ultimate List of Business Concepts Visualization to get inspired.