How do you present your company history? If your organization has an established history you can share your company history timeline. Timelines are great tools for presenting important events and milestones. We created company history timeline graphics to help you share everything from corporate mergers and acquisitions to investments and negotiations.
Present all your company milestones and growth with engaging visuals. Check out the full Mature Company PowerPoint Timeline graphic set and break away from dull, bullet-point slides.
Present a Century-long Company History Timeline on One Slide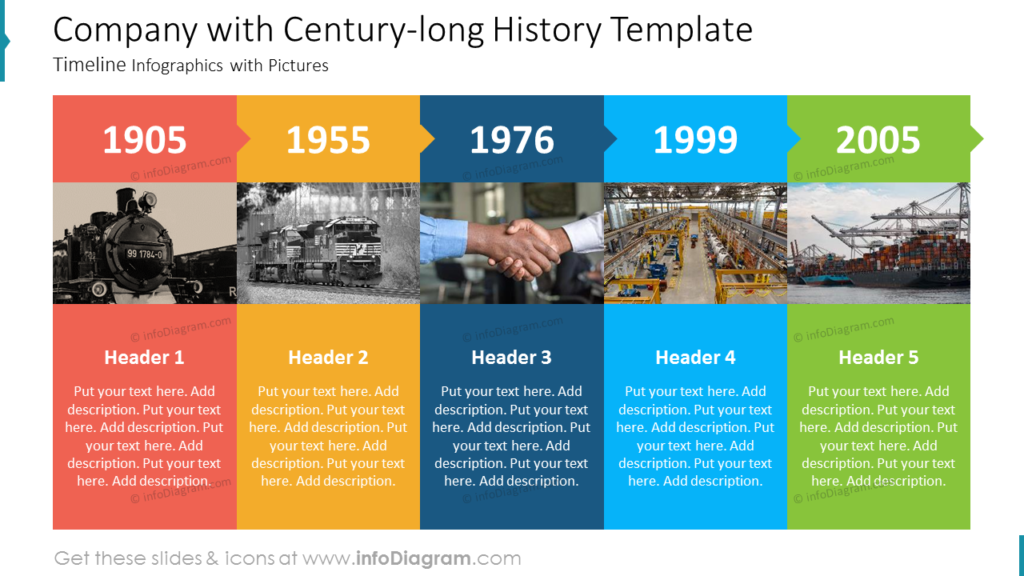 This timeline slide is designed for customization. Present your company history with dates, photos, headers and descriptive text, then customize the colors used on the slide, or choose your brand colors. This engaging, colorful slide is a professional looking alternative to lackluster tables and bulleted list slides.
Share a Longer Company Timeline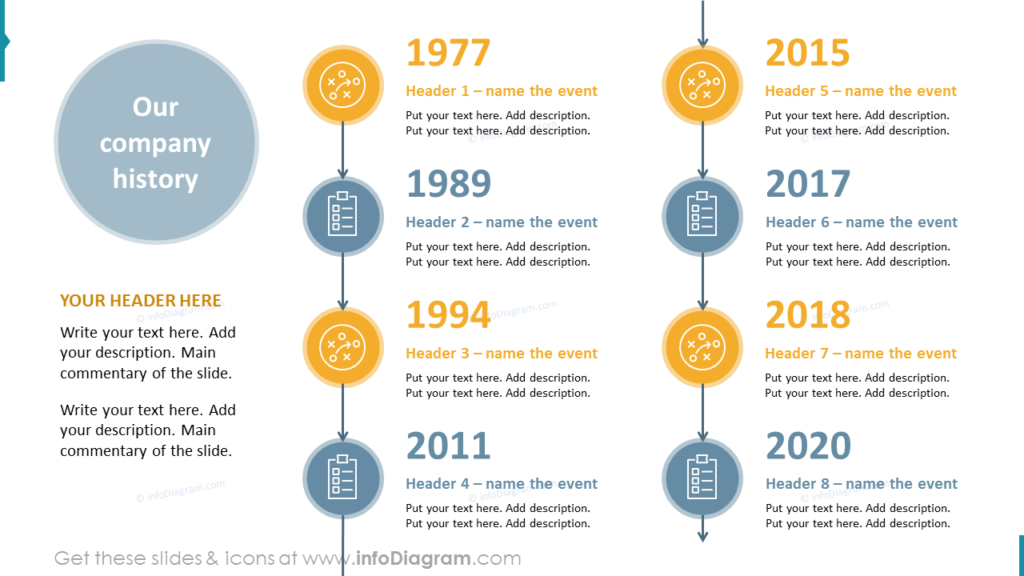 Does your company have a longer history than could be presented in the last example? This slide layout permits eight milestones. The dates, headers, and descriptive text allow you to provide details for your audience. This slide gives you space to add your logo, a header, and a description or mission statement for your company. By adding icons to represent each event, you can customize your slide even further and avoid being overly wordy.
Present Company mergers and Acquisitions Over the Years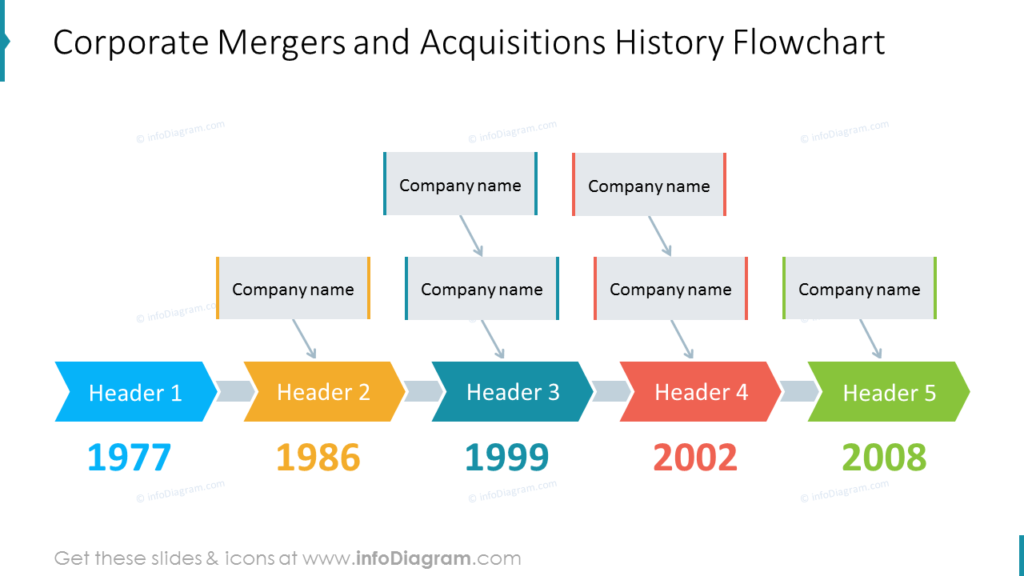 Timeline graphics can help you present mergers or acquisitions. In the example different years had different numbers of acquisitions. These dates, headers, and boxes which indicate acquisitions can all be customized to suit your needs.
How to Present Company History Creatively in PowerPoint
Did you know that PowerPoint has tools you can use to create more engaging and interactive slides? You don't need any other special software. Follow these steps to create a company history slide in minutes. See the full step-by-step instruction in the SlideShare below.
1. A ribbon is an easy illustration. It can be made with a few basic shapes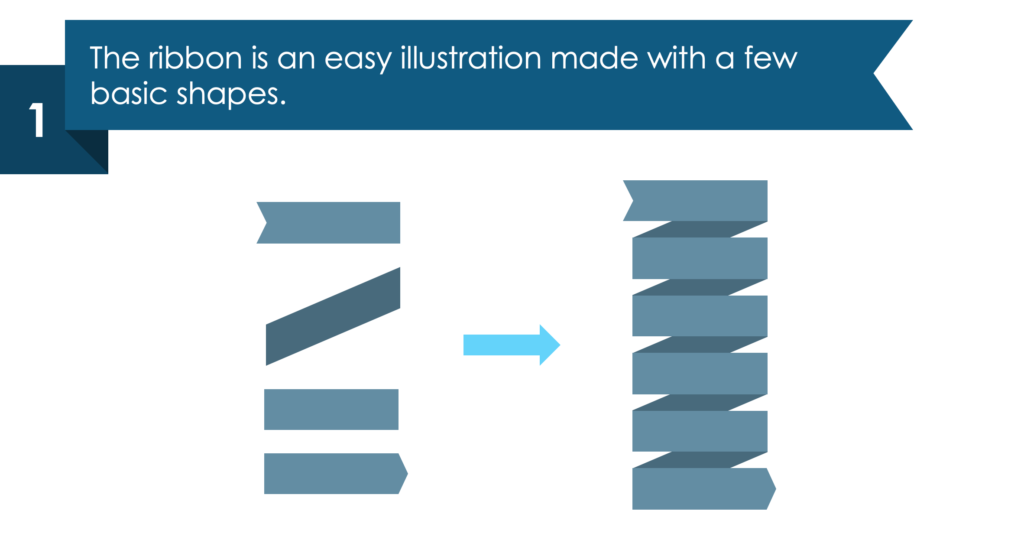 2. Replace your bulleted list with separate text boxes, add years on the ribbon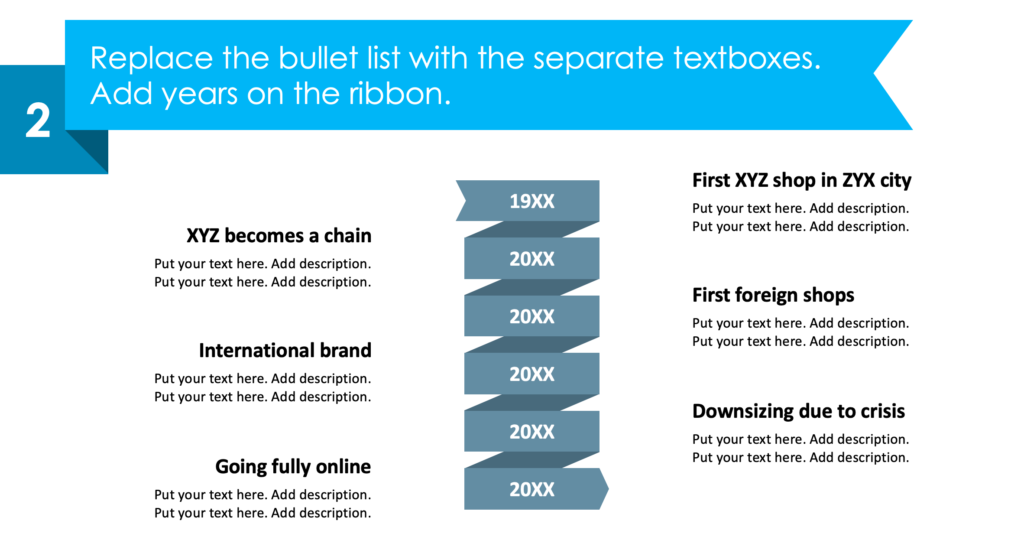 3. Add joining elements for better readability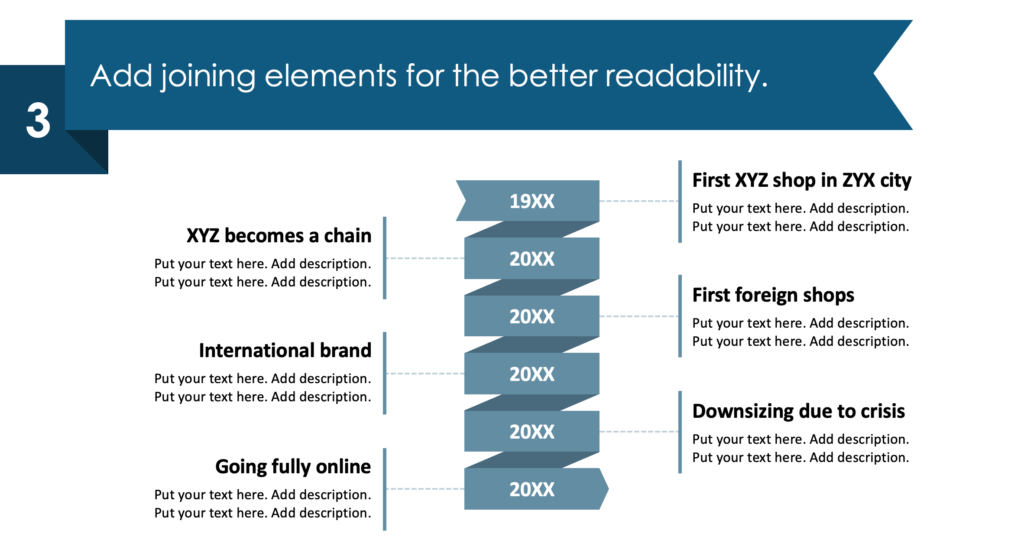 4. Add a few symbolic icons and adjust the colors as a finishing touch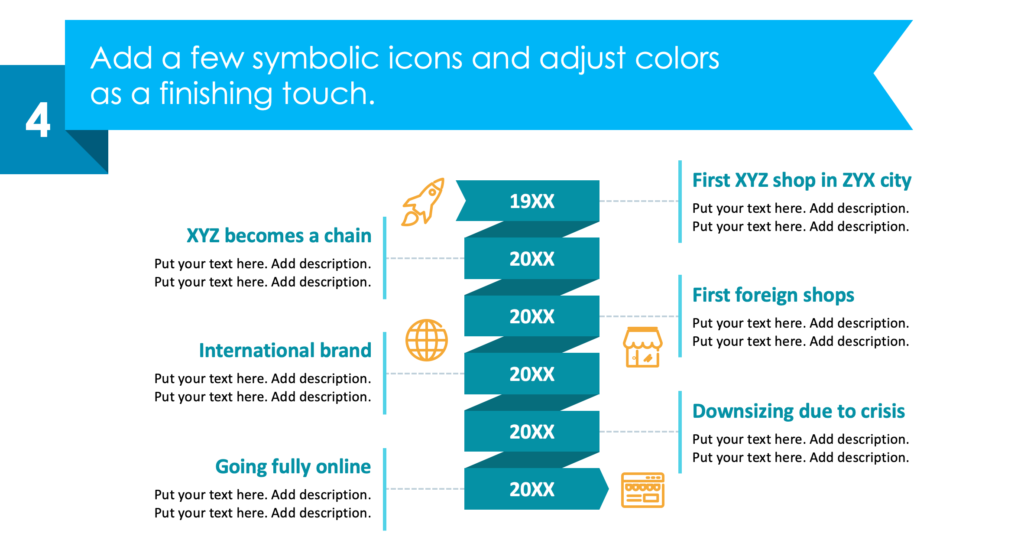 Resource: Established Company History Timeline Diagrams for PowerPoint
Presenting historical data is easier for you and your audience if it is in an easy to understand timeline format. Our designers created these striking graphics to save you time and help you hold your audience's attention. Check out the full set here:
Established Company History Timeline PowerPoint Diagrams
Using visually-appealing graphics and creative visual metaphors will help your audience stay interested in your presentation. Timelines are simple and easy to understand.