Are you struggling to present your scaleup company history? Whether your company is a scaleup or is experiencing more modest growth, a timeline is effective but at the same time creative presentation solution. Timeline flow charts are easy to understand and allow you to show growth while highlighting key events on creative PPT slides.
How do you plan to explain company milestones in your next presentation? We created the ScaleUp Company History Timeline PowerPoint graphics set to help non-designers make visually appealing presentations. Check out the full set to inspire your next MS Office presentation.
Use Visual Metaphors to Present Company Growth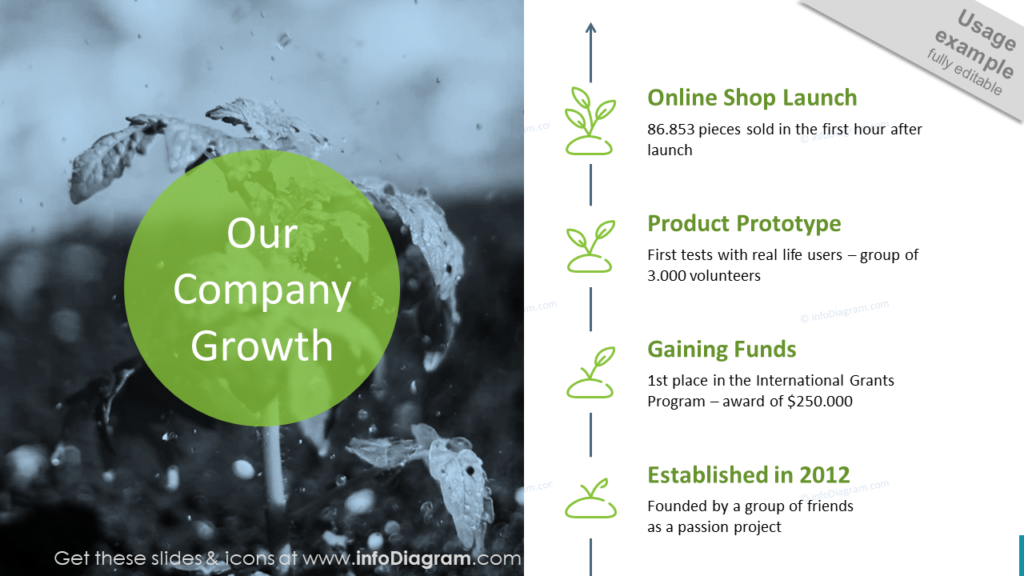 Your company has experienced growth over time. Use growing plant icons to represent your company and highlight significant milestones on your slides. In the example, a photo of an actual plant is also in-corporated to further solidify the metaphor. If you'd like to use plant icons to represent milestones or stages of growth, there are multiple options included in the ScaleUp Company History Timeline graphics set which was designed to improve PowerPoint presentations.
Use a Ribbon Timeline to Present Company History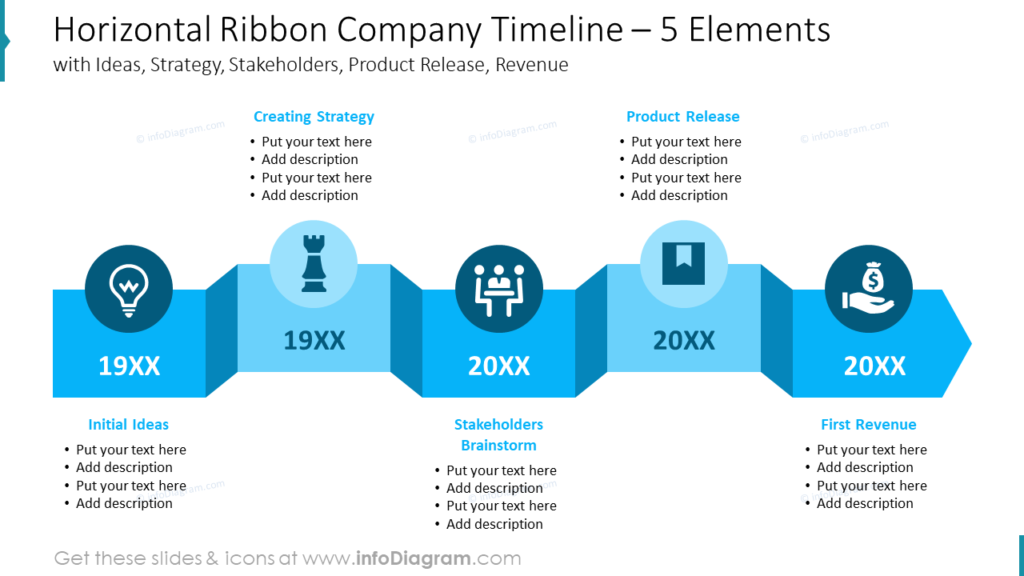 This creative ribbon infographic is great for when you want to customize how each milestone or key event is represented. In addition to the text labels, the ribbon allows you to include icons to represent each event on your PPT slides. The symbolic icons you utilize to help your audience understand each stage is entirely up to you, you can easily replace them. MS Office allows you complete creative freedom when you design your presentations.
Create a Minimalist Company History Timeline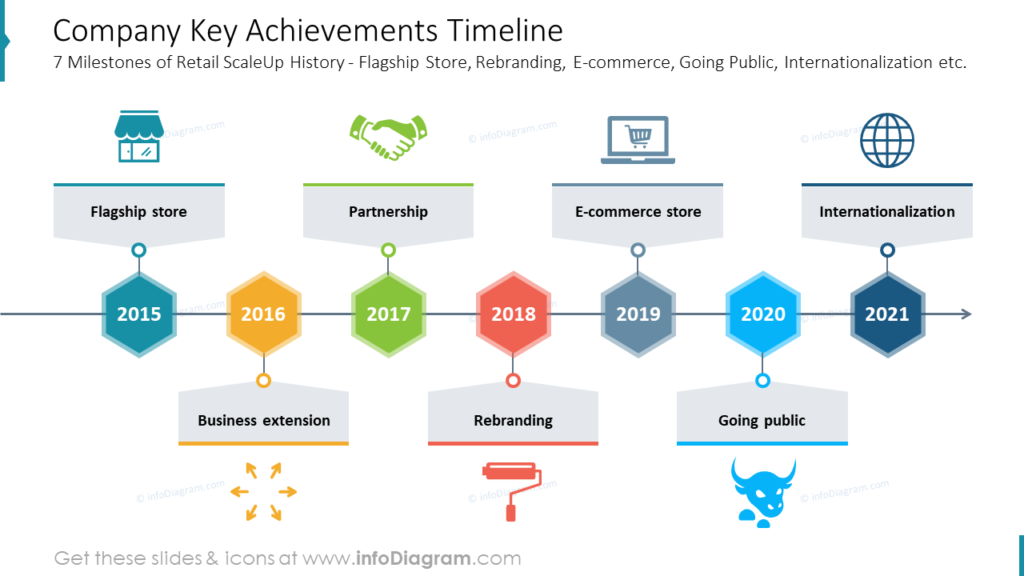 This company achievements slide is designed to be simple. The only text included is the date of each event and the header – that's it! If you are concerned you might be making PPT slides that are too wordy or cluttered, consider trying a minimalist approach. These eye-catching slides look clean and modern.
A Guide for How to Creatively Present Company History with Timelines in PowerPoint
1. Create an attractive title slide using a photo related to the topic.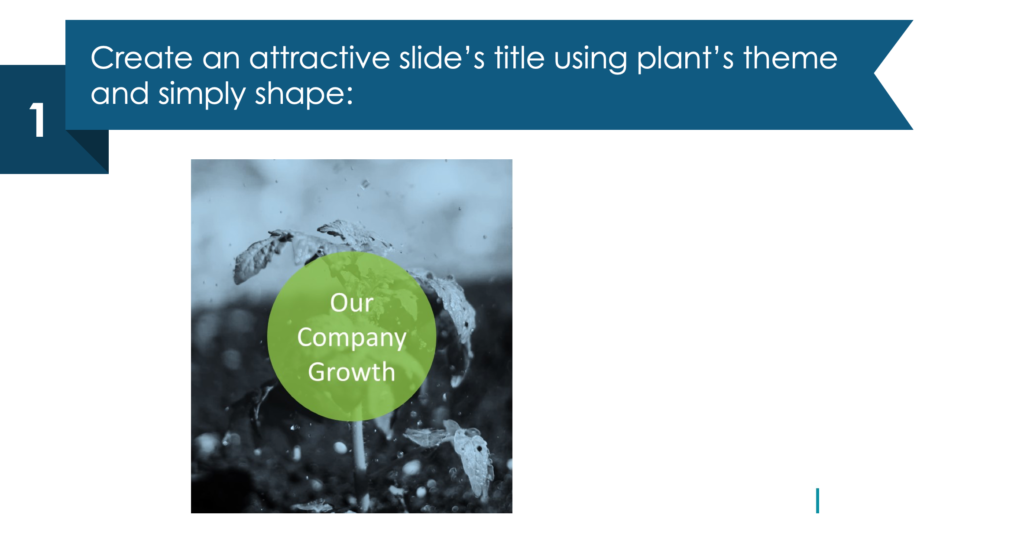 2. Vertically distribute content, beginning from the bottom. Plan the space for graphical elements.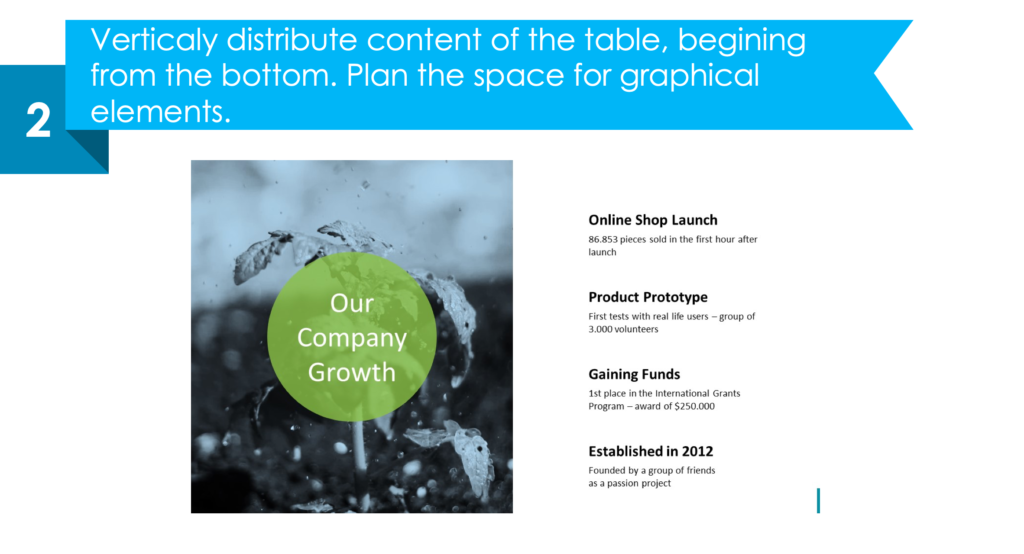 3. Add icons instead of numbers. Highlight headers with color.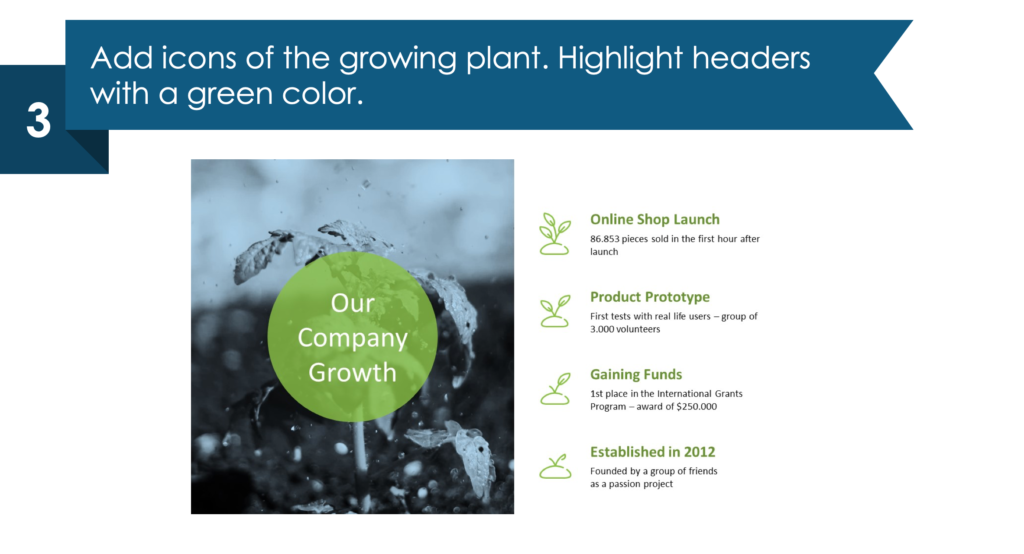 4. Add an arrow pointing from down to up to represent the growth of the company.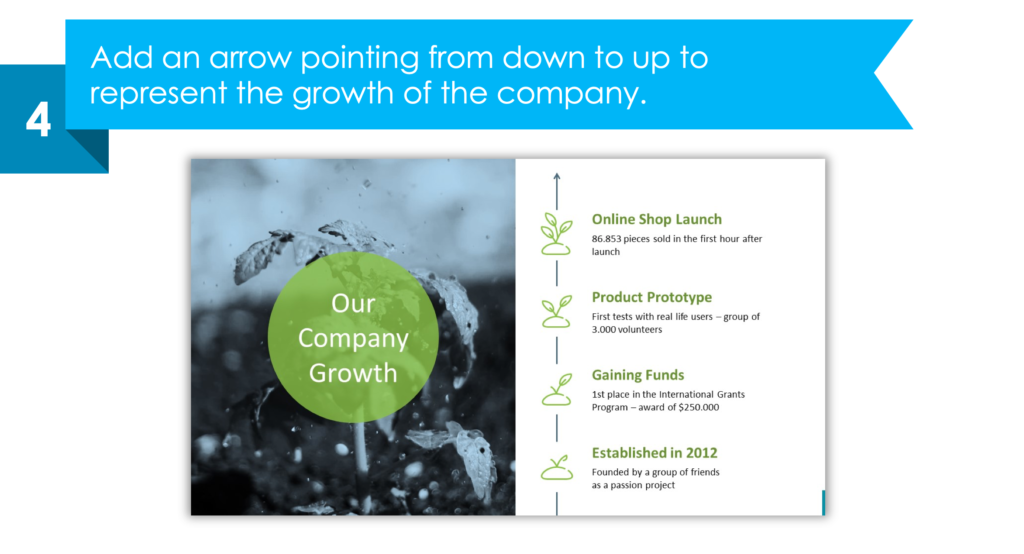 Resource: ScaleUp Company History Timeline Diagrams
Elegant PPT graphics will help you create a timeline or road map to explain your company history and success. Impactful visuals will help your audience understand how your company has grown and changed.
Organizing your company history into a timeline will make it easy to follow. Check out the full ScaleUp Company History Timeline graphics set to see what other PowerPoint graphics we created for use in your next presentation:
ScaleUp Company History PowerPoint Timelines
Do you need additional graphics for your next PowerPoint project? See if the graphics in this collection of professionally-designed templates can help!