Do you need to present an organization management concept? Sharing visual metaphors on your PowerPoint slides can help explain your well-managed team or organized company. How do you use graphics to improve your presentation slides? We hope our visualization ideas can inspire your next PowerPoint presentation.
Create Organization Management Concept Slides with Outline and Universal Graphics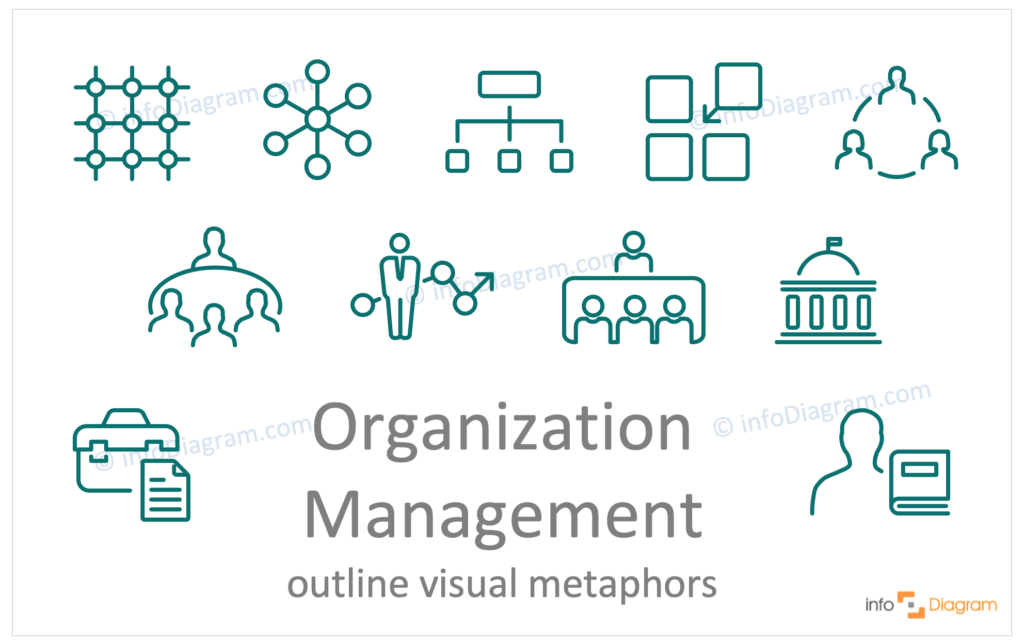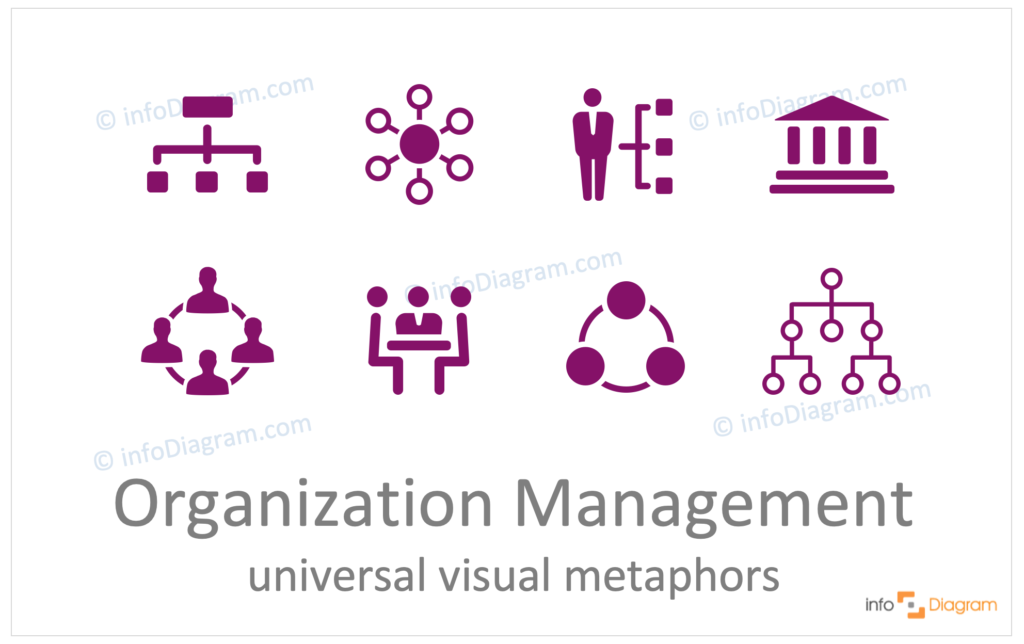 Outline visual metaphors look clean and are impactful. Universal flat icons make modern, professional visual metaphors. Do you think one of these graphic styles would suit your message? Imagine how you might use these metaphors in your own presentation. Let our organization management presentation ideas inspire you!
Organization chart and star-like organization structure chart icons are great for presenting your company's structure.
Puzzle pieces connecting to represent how different people within the organization or departments work together toward common goals.
Matrix pattern symbols can be used to express a solid, interconnected organizational structure.
A building icon can represent a business, institution or organization.
People in a circle or dots connected in a circle can represent an organized team or a well-managed company.
An icon of a manager figure with a structure chart can be used to represent team members or organization structures.
A briefcase with documents or a manager figure with a book or data chart can all be used to represent someone taking care of company growth, documents waiting to be analyzed by a manager or keeping track of company finances.
Make an Organization Management Presentation Using Hand-Drawn Icons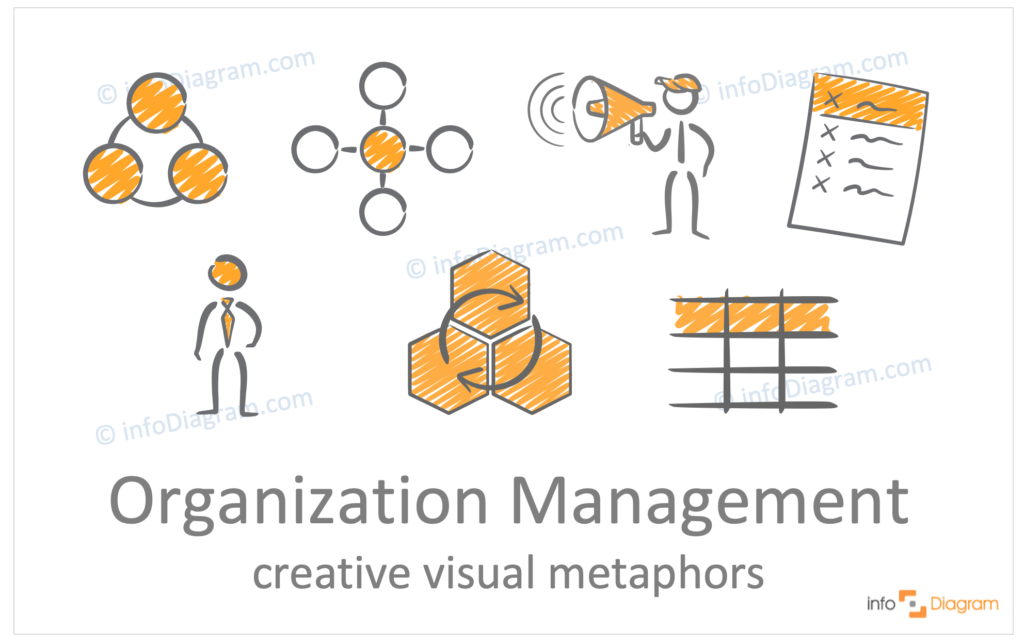 Hand-drawn icons are creative and high-energy. If your audience values creativity or could benefit from high-energy visual metaphors, hand-drawn icons could be the way to go. Check out our ideas for presenting organization management concepts. See if they inspire any ideas for your own PowerPoint slides.
An icon of a man wearing a tie or a person with a speaker can be used to represent management, an executive, or someone who coordinates the organization.
Centrally located circles can represent departments and a central management body.
Spreadsheet or to-do list icons can represent tools used to manage company activities or an organizational processes list.
Three integrated hexagon shapes together create a complete piece with arrows to represent operating an integrated organization.
Did you find our Organization Management Concept symbol ideas helpful? Our designers created all the icons in this post to help you build effective presentations.
Do you need to make engaging presentations? With a subscription to InfoDiagram you'll get access to all of the icons from this post as well as the rest of our graphics library.
Present Visual Concepts with Ease in PowerPoint
Do you struggle to present abstract concepts like this? If you're not a designer, creating visuals for presentations might be a struggle. For ideas of how you can present complex concepts on your slides, check out our Concept Visualization Master List blog post. See what other ideas we can help you present!