How do you present or explain your business model? Business model concepts, though essential to understanding how organizations are able to create, deliver and capture value, can be hard to express and explain. Our designers curated this collection of visual metaphors to help you make professional, creative PowerPoint slides. We hope our concept visualization ideas for illustrating business model concepts can inspire your next presentation.
Try outline and flat style visual metaphors to present business model concepts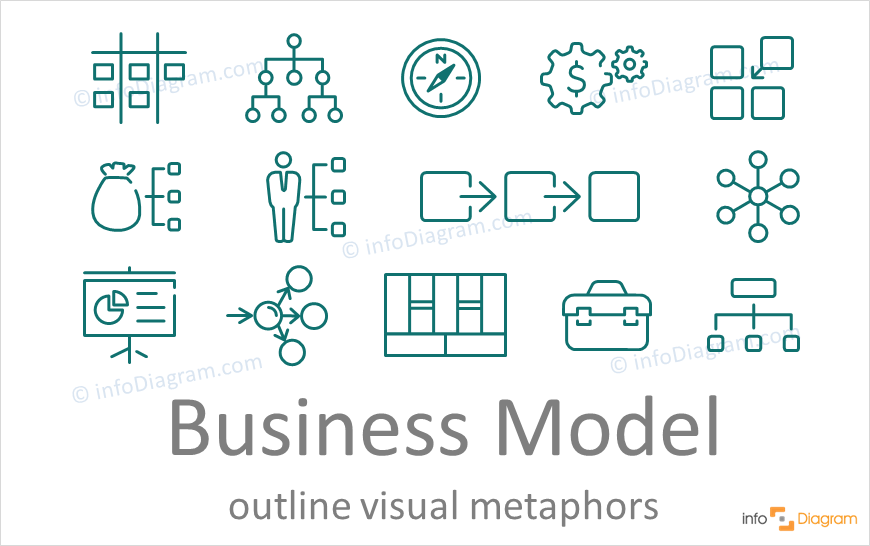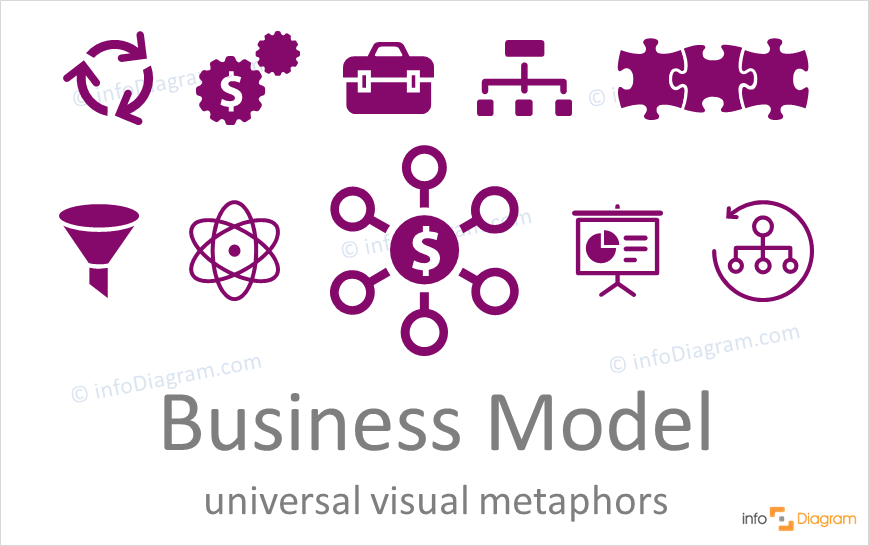 Cycle arrow icons are an intuitive visual metaphor for continual improvement and development or iterations.
A document with a list icon can represent a written ruleset.
Compass icons are excellent for showing direction or the business model concepts of giving direction.
Atom symbols can represent basic components.
A flow chart icon can be used to represent structure.
Puzzles symbolize pieces that create the whole structure.
Use cog with a dollar sign to show business model is an important part of the company.
Incorporate hand-drawn concept graphics in creative presentations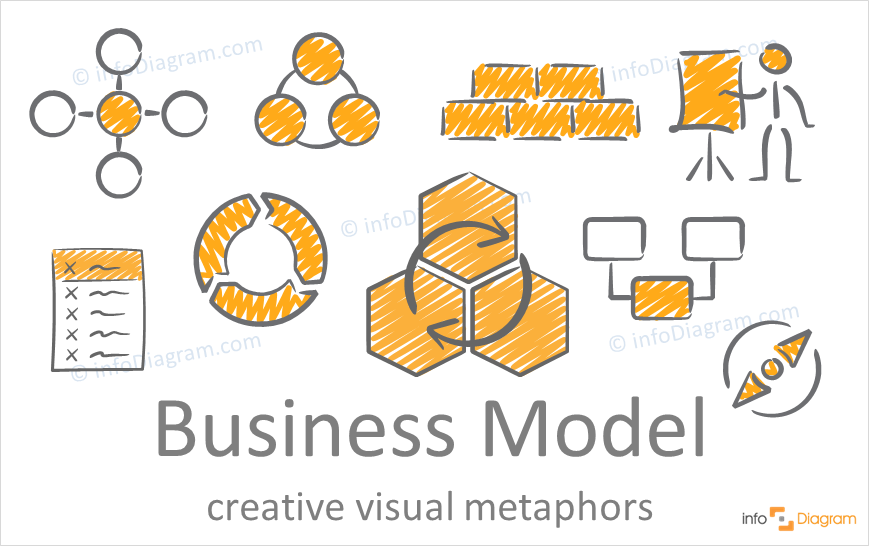 Brick icons can represent how small pieces come together to create a strong structure.
A list icon can serve as a visual representation of written rules.
Compass graphics are a metaphor for having direction or providing directions.
Use cycle arrows to present iterations development and continual improvement business model concepts.
We hope our concept visualization ideas have inspired you. We created this post in the hopes it would make your next business model presentation go more smoothly.
Liked some of the business model concept ideas we shared and want to use them in the presentation? If you need graphics from multiple icon sets, consider a subscription to InfoDiagram (learn more). A subscription will grant you access to all of the icons in our resource library.
Need to visualize other business concepts?
If you need to present abstract ideas or complicated concepts-be sure you are using visual metaphors. We created a Concept Visualization Master List blog post so finding our concept visualization articles would be easier to find. See if we can help you make your next presentation more intuitive and memorable.