Are you about to present several possible solutions to your team or clients? Read this article to get some creative ideas on how to express the solution concept visually. Visuals will help you convey a message in a simple yet visually impactful way.
The idea of a solution appears quite often in business presentations: you may want to show the problem that was solved, illustrate good and bad decisions, or visualize the problem-solving process.
If you want to save time and avoid hours spent on searching for the right graphics, use stylish and catchy icons. Below we suggest several symbol ideas and you can choose which one fits best to your presentation context.
Expressing the solution concept with outline symbols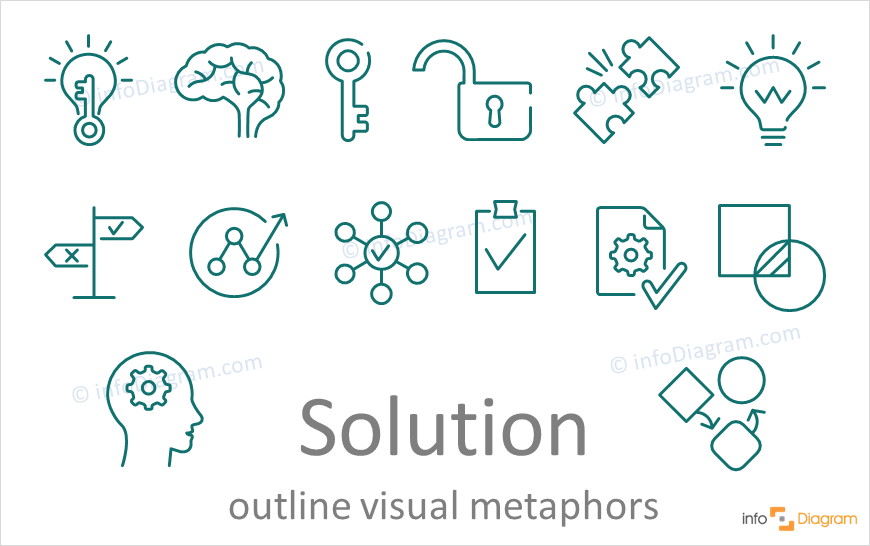 Above you can see several icon examples in outline style. Such symbols won't steal the attention from the slide content, but will focus audience's attention on important points:
Style neutral visual solution concept metaphors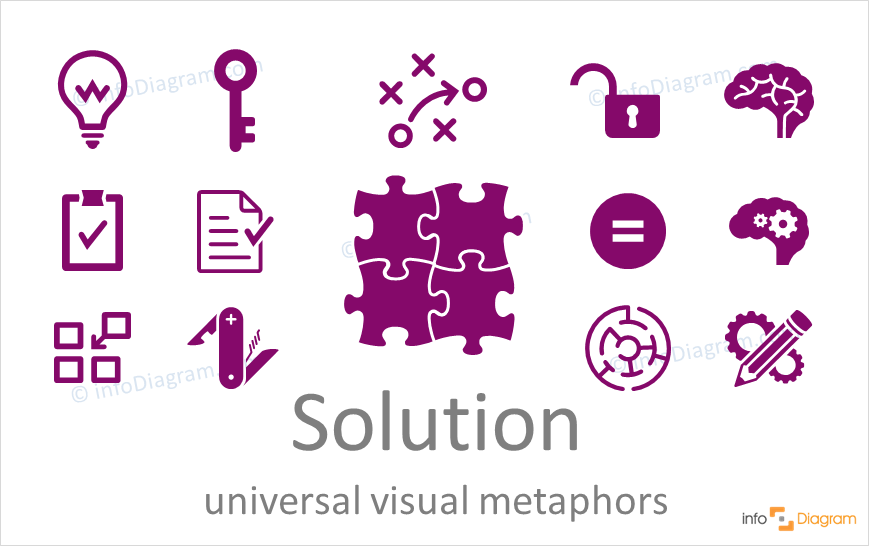 Here we suggest more visualization ideas in universal simple style. Some ideas you can consider:
Illustrating solution concept ideas with creative graphics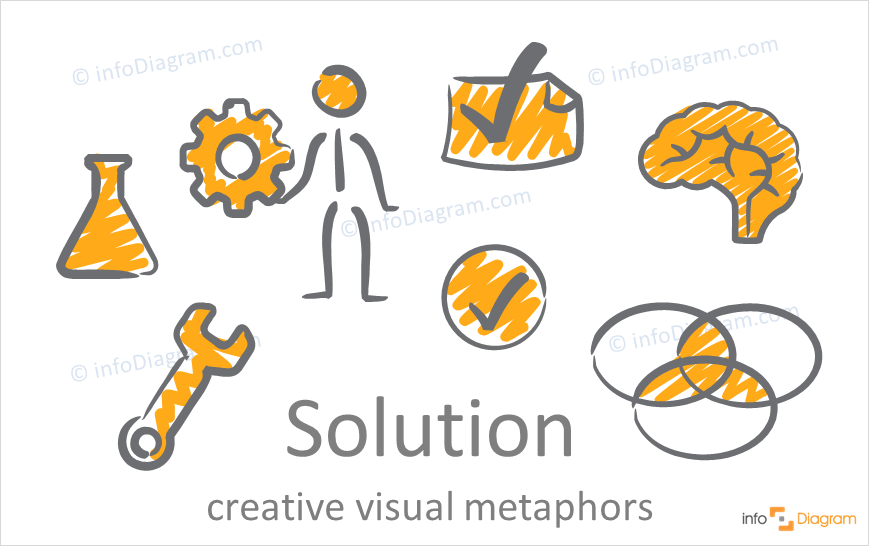 If you want to be more creative and personal, use hand drawn symbols for presenting the solution principles. See the specific visual ideas below:
Colorful symbols to express solution idea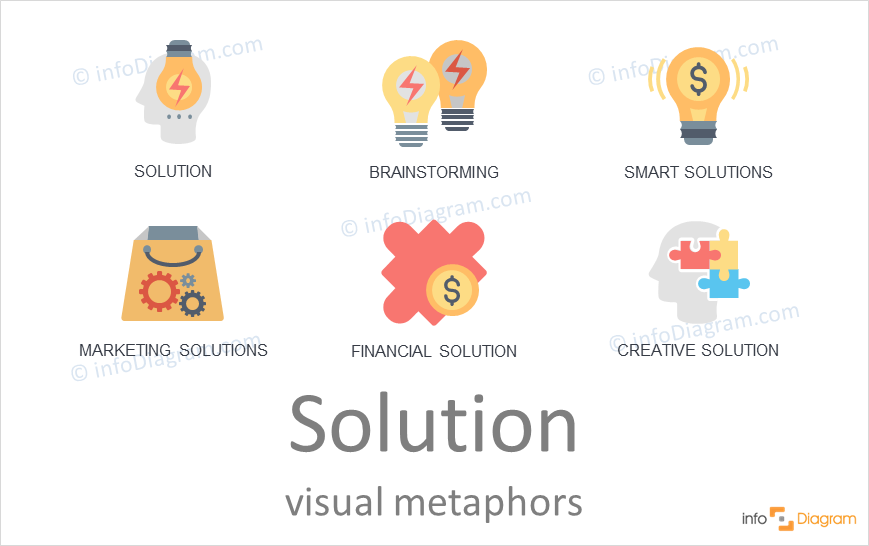 If you have more room for creativity, but dance flat designs, use these colorful icons to create engaging slides. Here are several examples you can use:
We hope our icon ideas inspire you to create more visual and therefore engaging presentation.
If you like the suggested icons, you can get them from infoDiagram library. The best way to get them is by joining subscription access to PPT graphics here. It will allow you to download these symbols, and graphics from any presentation deck you find on the website.
More concept icons ideas
Want to show another concept in a presentation? Communication, Crisis, Strength, Change you name it. Check our ultimate Concept Visualization List blog post to get inspired and balance the informative part of your presentations.