Will your next presentation involve the concept of the future? Presentations often need to suggest foresight or reference the importance of seeing the bigger picture. Do you know how to visualize the future concept? We suggest using visual metaphors to help your audience understand and remain invested in your message.
Use Outline or Modern Future Concept Graphics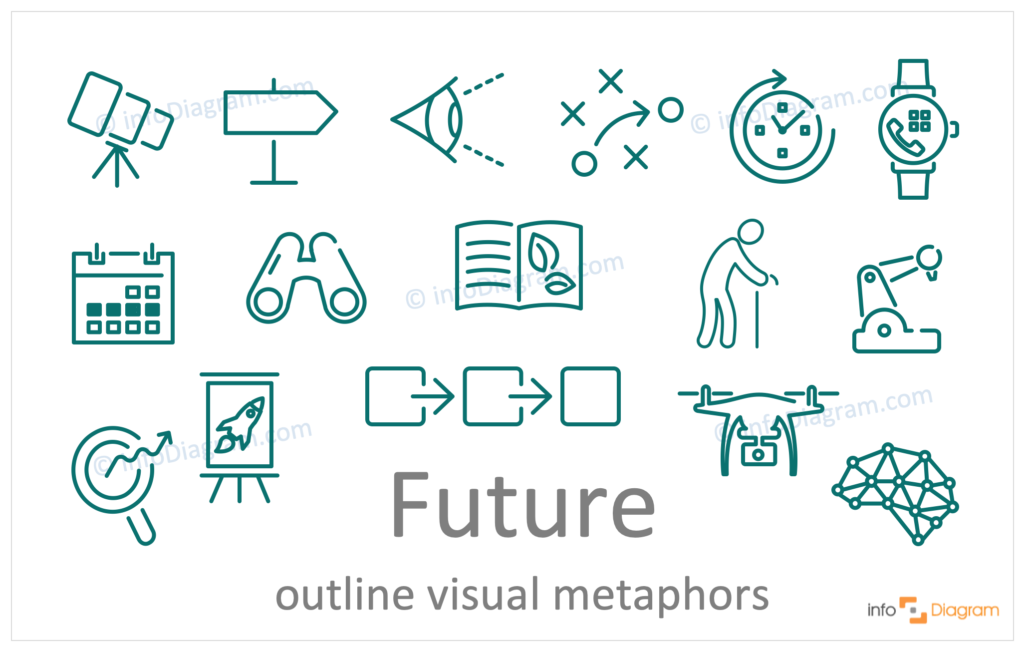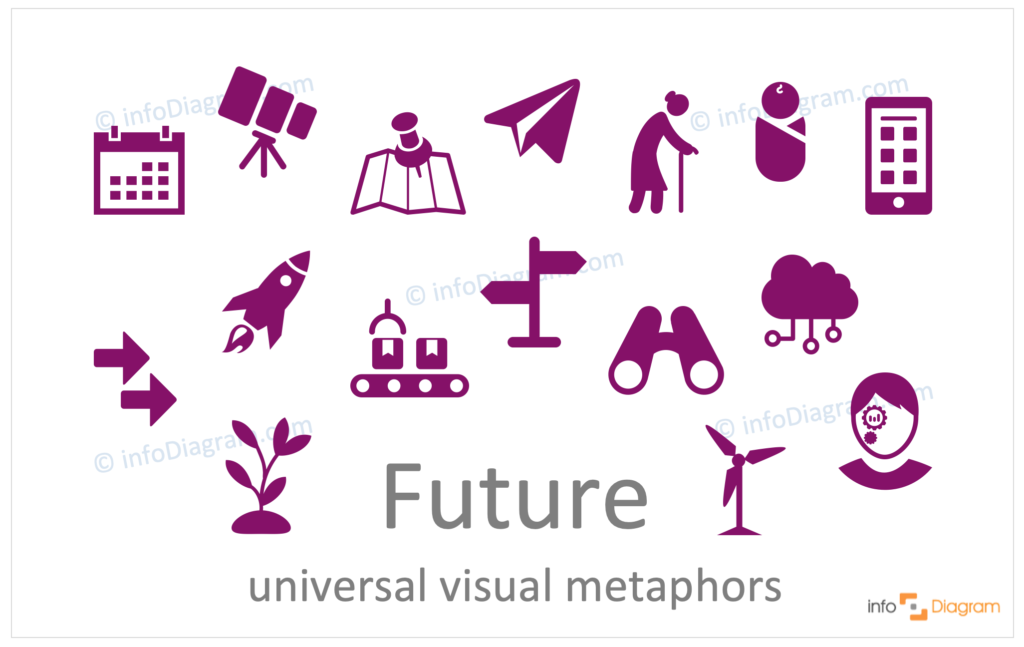 Outline style icons are clean and look professional. They can be customized to suit light or dark backgrounds. Modern style flat icons are appropriate for a variety of presentations. These graphics are universally appealing for different audiences and types of presentations. See how our future concept icons might help your next presentation.
Flow charts and play icons represent making plans.
An icon of a flipchart with a rocket can be used as a metaphor for bold plans for the future.
Binoculars, eye and telescope icons are great for sharing future concepts like foresight and seeing the bigger picture.
Technology icons (e.g. cloud) are wonderful for presenting future technology concepts like green energy and technology, as well as environmental education.
Brain icons can represent AI or you can use robot, drone and gadget icons to represent modern technology.
If your future concept requires conceptualizing time or the passage of time, use calendar, watch or smartwatch icons.
An icon of an elderly person can also represent the passage of time.
An open book icon can represent environmental education
a magnifying glass icon for visualizing company growth analysis.
Hand-drawn Future Concept Icons Are Great for Creative Presentations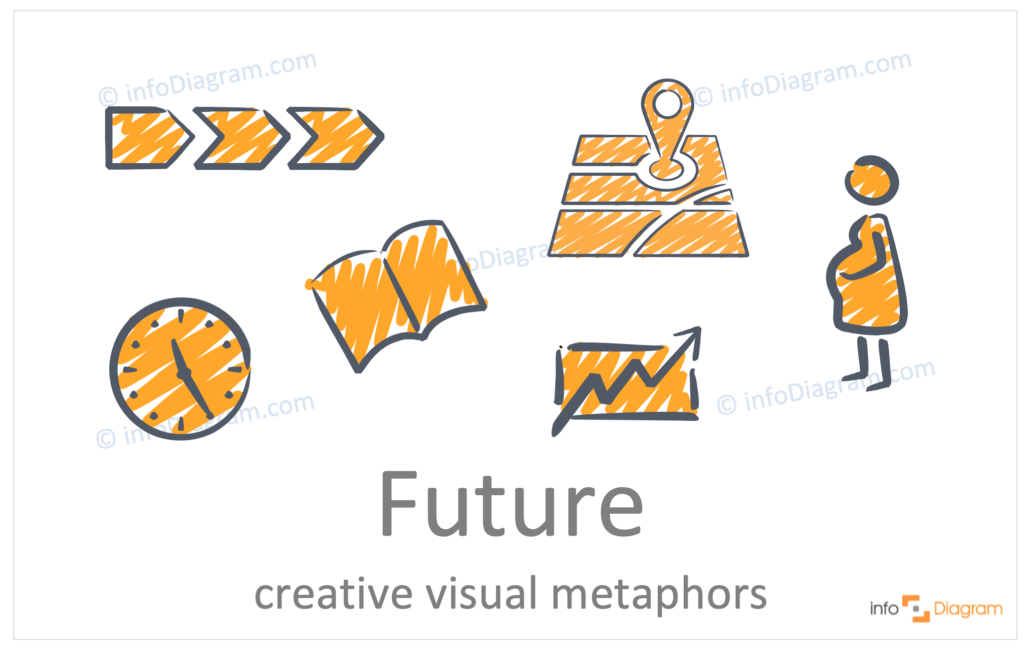 If your presentation is for an audience that responds to or appreciates creativity, hand-drawn icons are a smart choice. See if the ideas we have for visualizing the concept of the future will help with your next presentation.
Open book icon can link the future with education.
A next step arrow diagram can show planning and development.
Clock icons are easy to understand symbols for time and the passage of time.
Arrow charts can symbolize an increase in sales or business developments.
Family planning is easy to envision with a pregnant figure icon.
We hope you found our future concept ideas inspiring and that they help you create an impactful presentation on this topic.
Do you need professional icons like these for your next presentations? The easiest way to access the icons from this post and everything else in our library is with a subscription to InfoDiagram.
See More Concept Visualization Ideas
Did our Future Concept blog help you? Learn how we visualize concepts like Urgency, Flexibility, Communication and even more. See the Concept Visualization Master List blog post for more ideas.