Do you need to discuss culture concept? Whether you plan to describe elements of popular culture, the arts, or values we suggest using visual metaphor icons to make your points effectively.
Flat or creative graphics will take your presentations to the next level and will help you create audience-capturing slides. Check out our favorite icons, and choose the style which fits your presentation best.
Use Outline or Modern Graphics Representing a Culture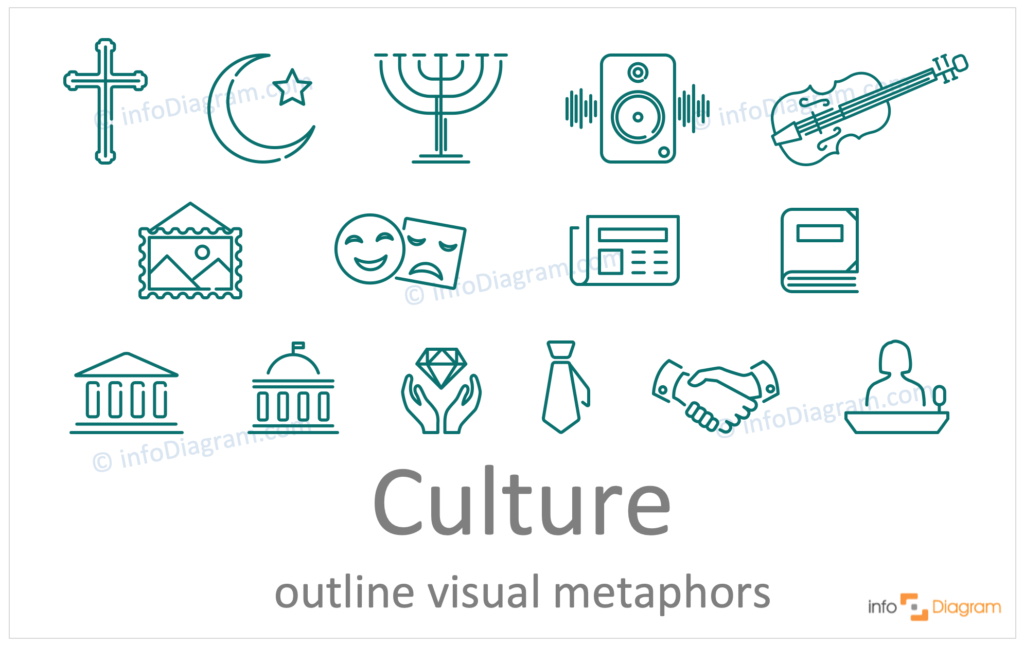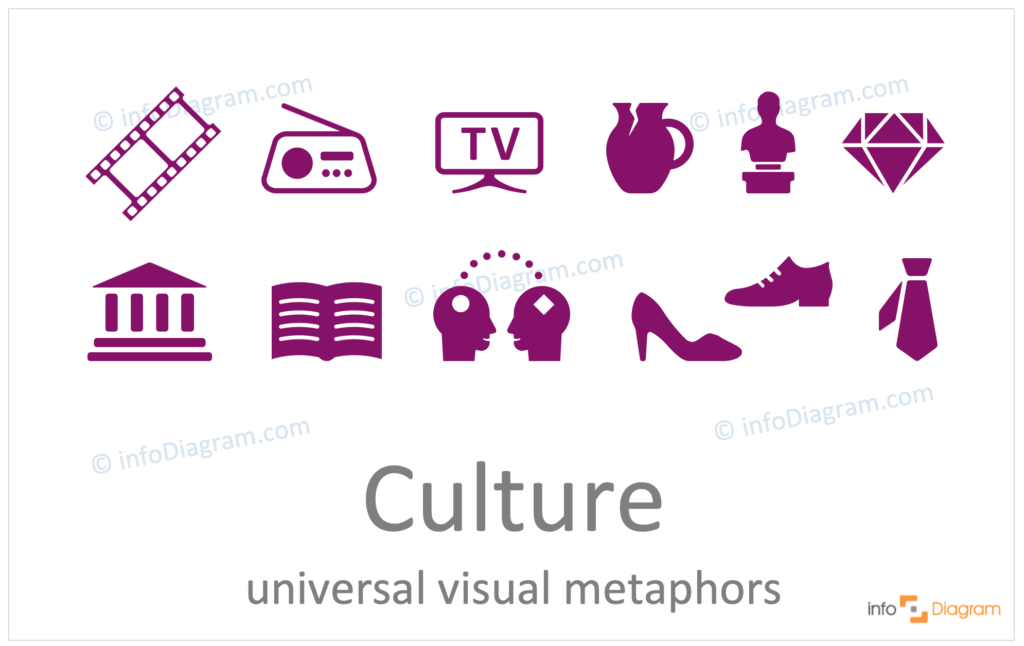 Outline style icons are light and elegant. Modern style icons are more neutral, but are still professional and sophisticated. Think about which style of culture concept graphics would suit your next presentation context best.
Use a speaker or instrument to represent the pop culture or popular music.
Violins, comedy and tragedy masks, books, paintings and shoes can all represent high cultures such as theater, poetry, literature, fashion, and art.
Building and architecture icons can represent the culture of a particular country or ethnicity.
Religious symbols can bring to mind religious cultural identities as well as cultural values.
A handshake or person giving a speech icon can visualize the concept of customs and speech within a culture.
Use Hand-Drawn Culture Concept Graphics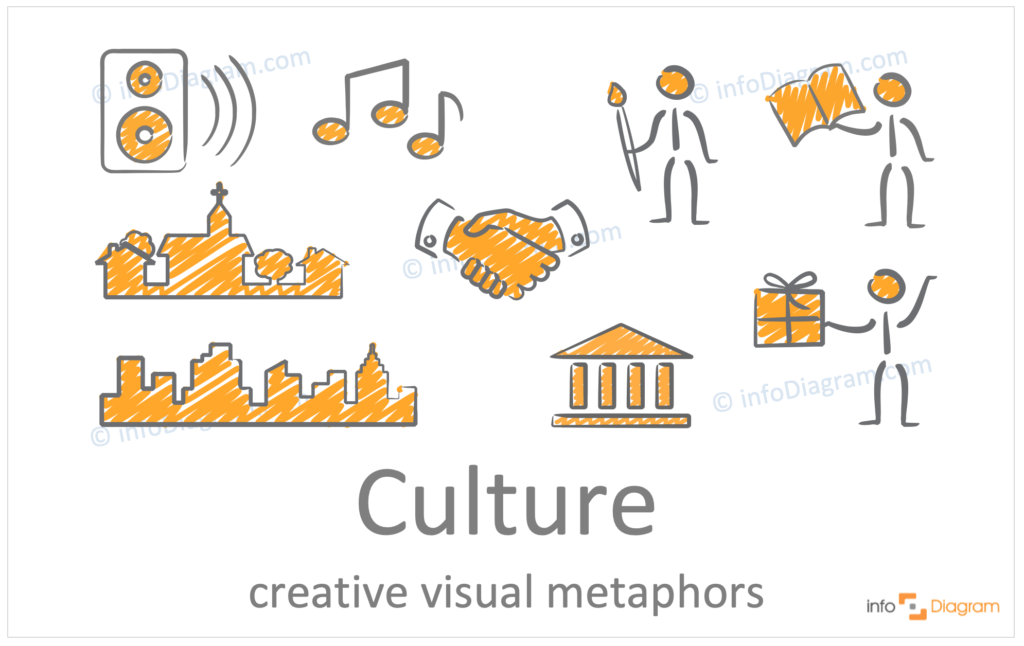 Hand-drawn icons are creative and fun. These icons bring creativity and energy to any culture concept presentation and will help you to be more personal. Not sure how you might present culture as a concept? Let our ideas inspire your next project:
Music notes and speakers can represent elements of mass culture, popular culture, and the music itself.
A person with a paintbrush or a museum icon can be used to help your audience visualize art or the arts.
Icons that show a handshake or a person giving a gift can represent customs within a culture or habits people have.
Building icons are perfect for visualizing architecture and other culture concepts.
Do you have new ideas for your next culture presentation? We hope so! Use the visual metaphors above to present the culture concepts or think up your own.
Make more impactful presentations when you make culture visual for your audience. With a subscription to InfoDiagram you can download slides from any graphic collection on our website.
Get inspired by other concept blogs
Did our culture concept visual metaphors blog help you? Learn other ways to present difficult topics visually. Visit our Concept Visualization Master List blog page and see what big concepts we can help you share.