Are you presenting the concept, process, or specifics of the remote work? With so many remote workers there is a greater need to present telecommunication topics, time tracking and more. How do you plan to explain the remote work concept? See if our concept visualization ideas can help inspire your next presentation.
Use Flat and Outline Visual Metaphors for a Remote Work Concept Presentation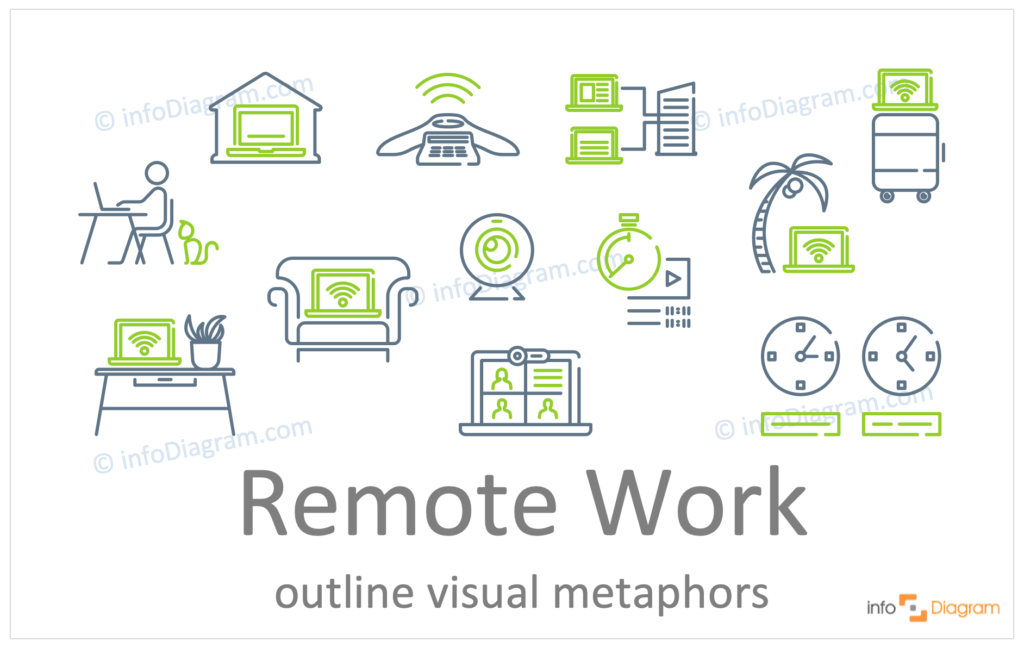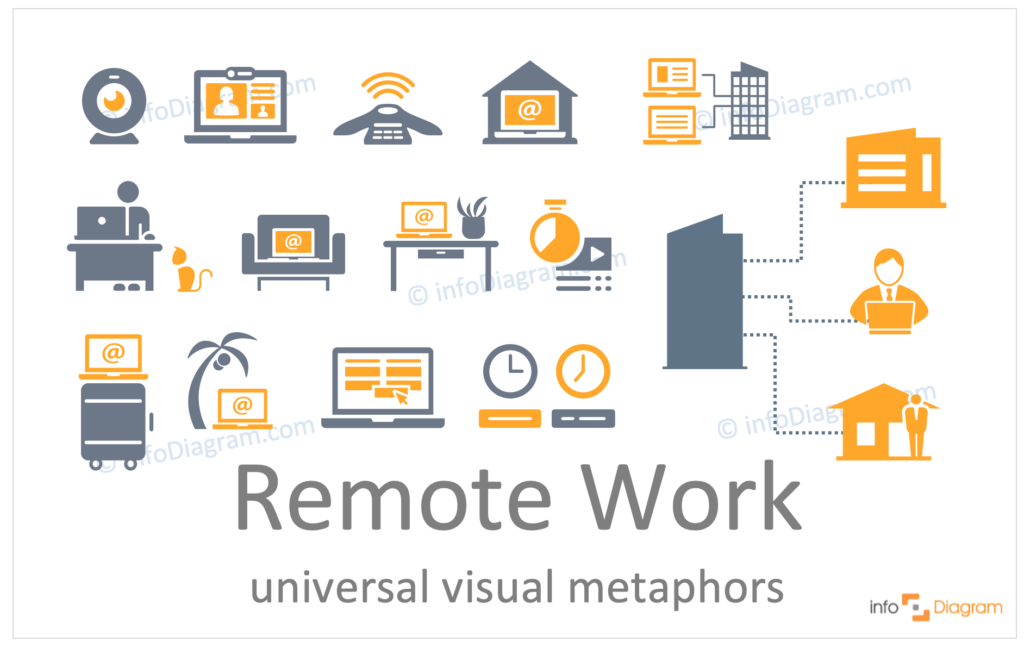 Modern, universal remote work concept visual metaphor icons make impactful presentations. They can effectively express ideas in an eye-catching way. Outline icons are clean and visually consistent tools which will improve presentations. See our ideas for remote work concept visualization:
Use Hand-Drawn Icons for Remote Work Concept Presentations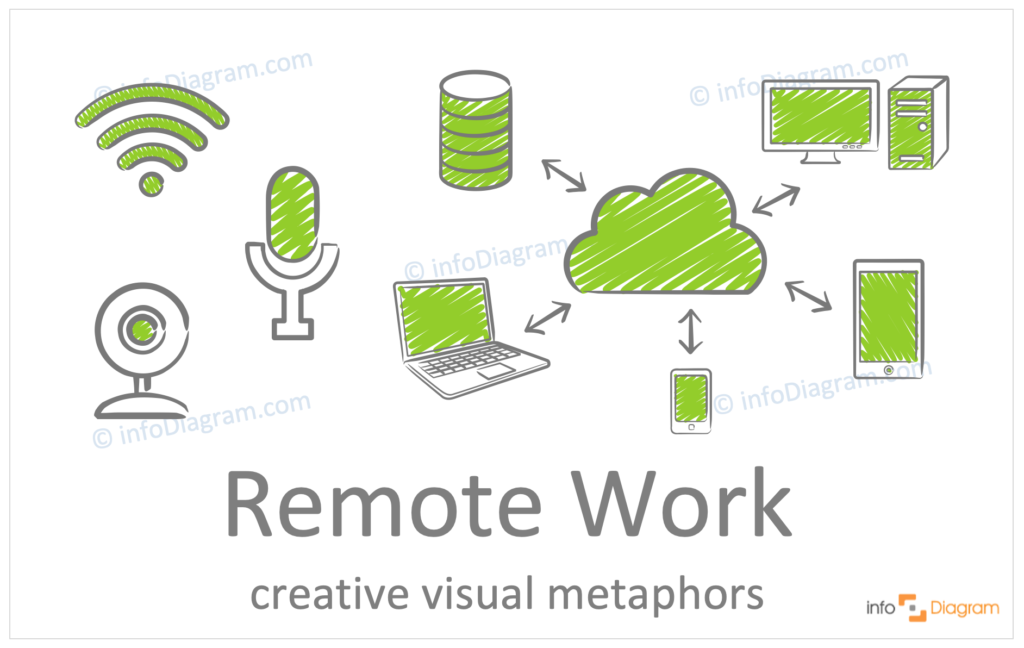 Does your audience value creativity? Is being creative important to your organization? Hand-drawn visual metaphor icons can help you get your ideas together in easy to understand ways. See what we use to visualize remote work ideas in creative ways.
Internet connection or WiFi signal icons represent staying connected and working outside of the office.
Camera, microphone and computer icons are all essential pieces of technology which represent working remotely, conducting online meetings and teleconferences.
Cloud data and apps enable remote work, cloud icons and icons of devices that connect to the internet can help your audience visualize those remote work concepts in your presentation.
Were our ideas for remote work concept presentations helpful? We hope so! Use the visual metaphors we suggested and imagine your own ways to represent these concepts!
Wish you could make more eye-catching presentations? Get access to all the icons in this post and the rest of our graphics library with a subscription to InfoDiagram.
Get Inspired to Present Even More Concepts
Do you present big concepts like this regularly? We know it can be difficult to translate abstract ideas into easy to understand slides. That is why we have created guides for presenting a variety of concepts using visual metaphors. Check out our Concept Visualization Master List blog post and see what bigger concepts we can help you explain.