The agile concept can be tough to illustrate, as you need to outline many abstract ideas. Whether your PowerPoint is about the agile software development life cycle, agile performance management or about the abstract concept of agility, visual metaphors can help. We hope our icons inspire you to make your next presentation visually stimulating and memorable.
Use outline or universal style icons to make an elegant, modern impression when presenting the agile concept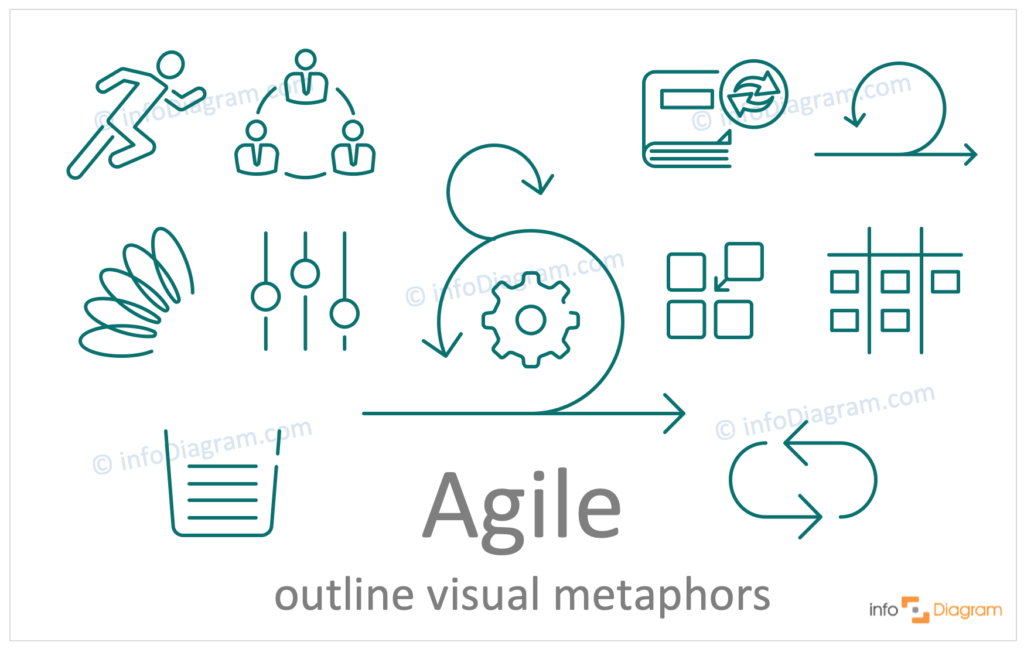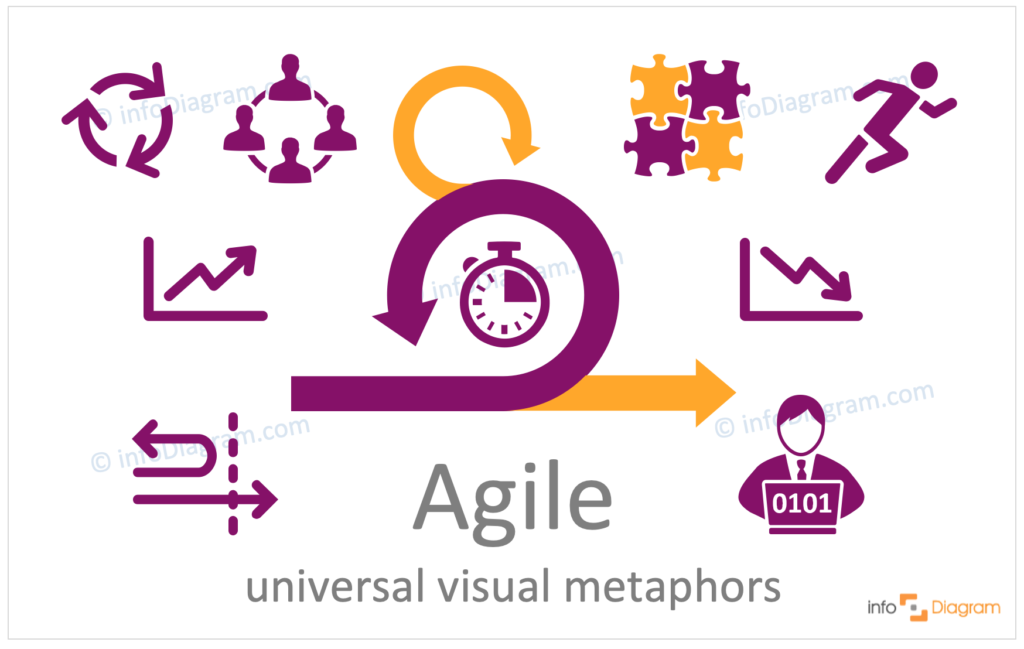 Branching circular arrows make a universal agile icon to show iterations or represent a continuous improvement.
An iteration circle with gear or stopwatch in the center can represent processes or speed.
Spring and settings icons are both metaphors for flexibility and elasticity.
A running figure icon can represent a key agile concept-iterations are called sprints.
Icons with multiple people can be used to represent teams, IT personnel, and meetings.
A person with a laptop is an intuitive visual metaphor for an IT or software development employee.
Six circles around a bigger circle can represent daily meetings or stand-up meetings.
Line chart icons can represent continuous improvement with the arrow pointing up or the decreased number of remaining issues with the trend pointing down.
A methodology book with an iterations icon can be used to symbolize agile as its own concept.
Puzzle pieces put together are an intuitive visual metaphor for the iterative nature of agile performance management.
Use hand-drawn agile concept icons to make fun, informative presentations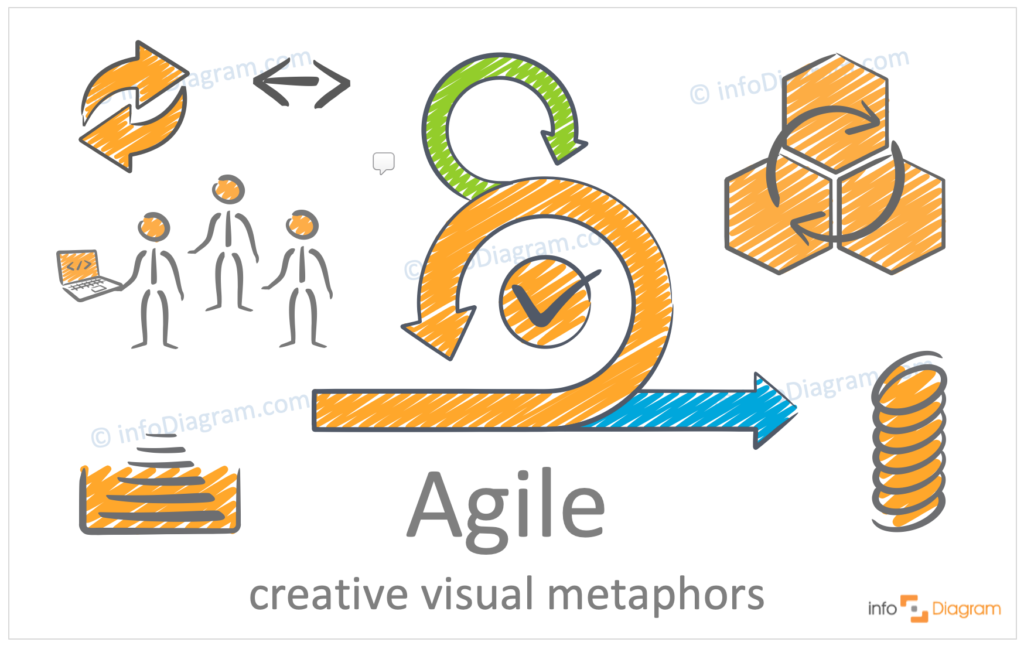 The universal agile icon with branching circular arrows can represent iterations or continuous improvement.
An icon with a checkmark inside an iteration circle is a visual metaphor for each iteration needing to be approved before moving forward.
Three people icons put together can represent IT personnel, teams, daily meetings or stand-up meetings, or other people-centric agile concepts.
Two arrows pointing in different directions make an icon that can show the iterative nature of the agile software development life cycle methodology and agile performance management.
If you lack creativity, we hope our agile concept visualization icons inspire you to design more innovative PowerPoint presentations. Visual metaphors are powerful tools that can help less savvy audiences understand your message. Especially when your topic is something abstract like the agile concept.
Do you struggle to present abstract concepts? With a subscription to InfoDiagram you'll get immediate access to all the icons in our library to bring your ideas to life.
Need more presentation inspiration?
If you give presentations regularly then you know how challenging it is to design graphics, let the images speak, and build impactful slides. We know it is even harder if your presentations rely on abstract concepts. We want to help you translate abstract ideas like the agile concept into easy to understand slides. Check out our Concept Visualization Master List for ideas.