How often do you need to present a summary, results or share ideas, connected with an outcome concept? It can be challenging to choose eye-catching, intuitive graphics that will help your audience understand complex or abstract concepts.
Our designers came up with the icons to help you express outcome concepts without the time-consuming process of creating your own graphics. See if their ideas in this blog can inspire your next presentation!
Hand-drawn outcome concept graphics are perfect for creative presentations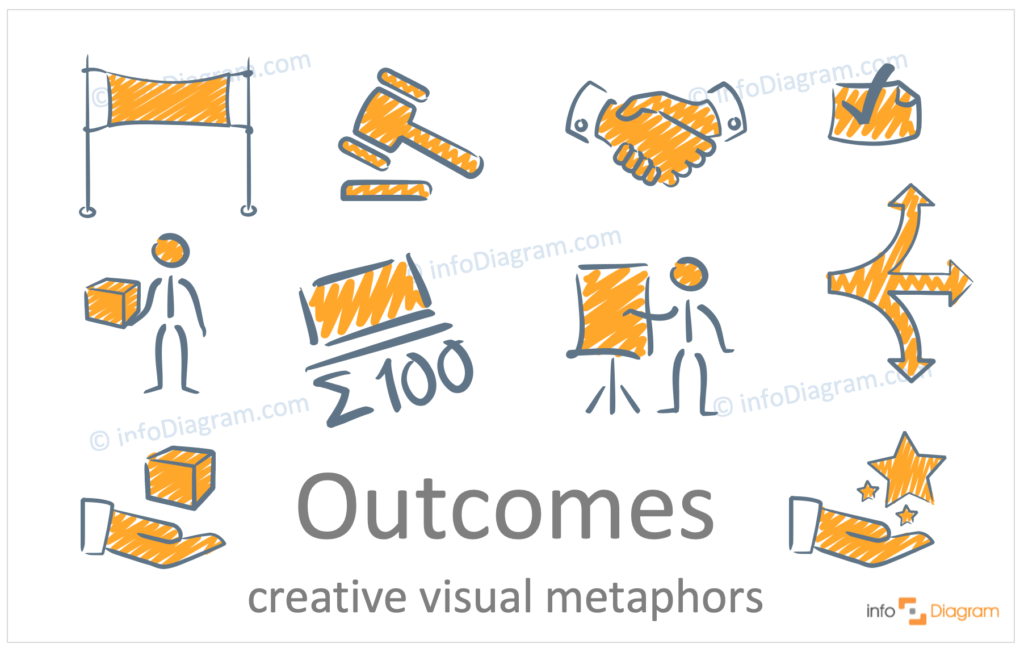 A sum 100 icon is great for presenting an outcome summary or general conclusion.
A flowchart graphic can help your audience conceptualize the results of a project or process.
Box icons can call to mind a delivered product.
Stars are wonderful visual metaphors for new creation, product, and service outcomes.
Use document or report icons with checkmarks to represent project completion or publication.
Outline and flat style outcome concept graphics can improve your formal presentations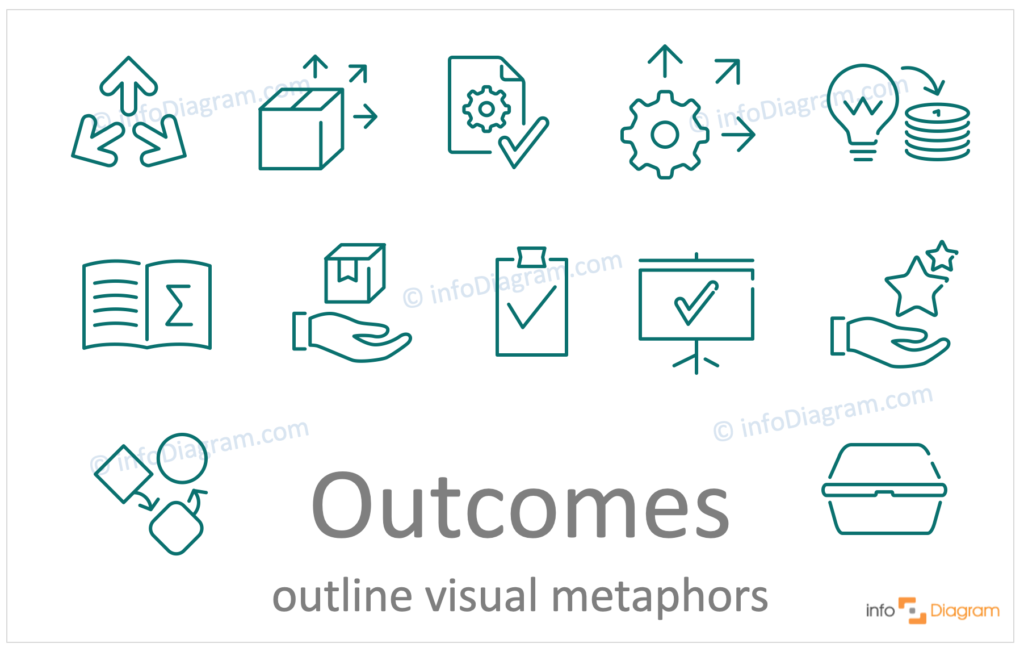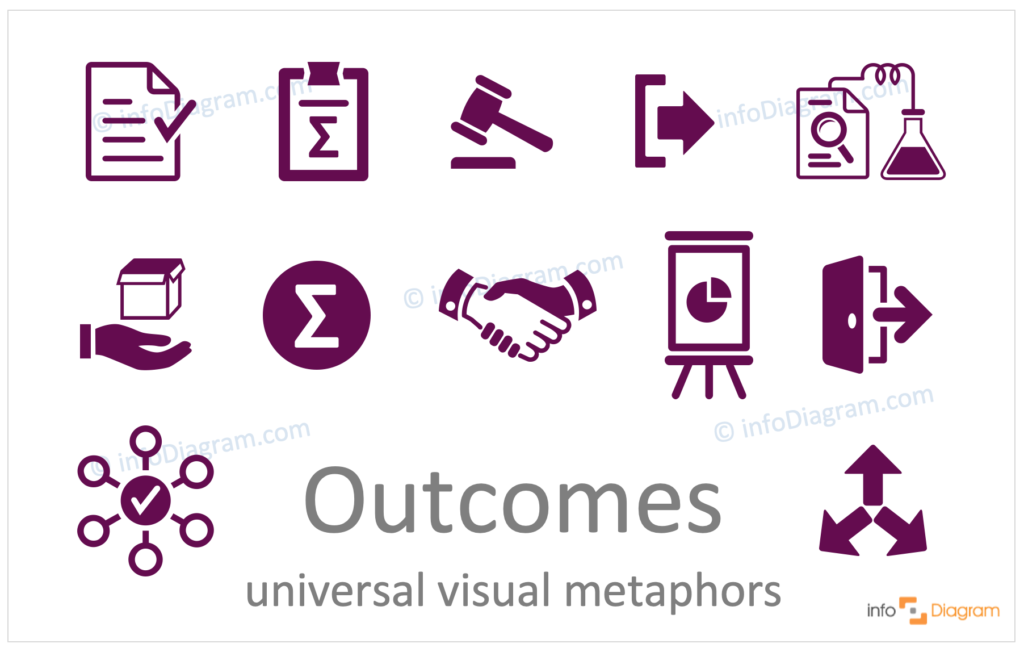 Use star icons to help your audience visualize new product launches and creative outcomes.
A box graphic or circles with a checkmark inside can represent delivered product outcomes.
Book, report, and document icons can help you present final publication outcome concepts.
A flow chart icon can help your audience visualize the outcomes of a process.
Result symbol icons can be used to visualize the process from idea to earning, from the start to the final outcome.
Have any of our outcome concept visualization ideas inspired you? If you'd like to use several of these icons or use any of our other graphic resources, consider an InfoDiagram subscription. With a subscription, you'll get access to all of the visuals in our library. Click here to learn more.
Make an impact-visualize big concepts
Explaining big ideas and complex topics is a challenge. Our designers have made many eye-catching, ready-to-use icons to help you! View our Concept Visualization Master List post if you're struggling to visualize an abstract concept or complicated idea.