Whether you're looking to highlight key milestones or tell the story of your company's evolution, a well-designed presentation can captivate your audience and leave a lasting impression. In this article, we'll explore the secrets of creating concise company history graphics and provide tips for creating compelling timelines that effectively communicate your brand's story.
Presenting the growth, development, or history of an organization means speaking about events in time. Usually, it contains the following points:
How the company was founded
The first product launch
Investments rounds and going public
New partnerships
Expansion to new national or global markets
Mergers and acquisitions your company was involved in
Growth milestones
The best visual metaphor for such a history presentation is some kind of timeline or flow chart. Let us show you several ways how you can use visual aids to communicate history and development topics.
Choose a clear and concise timeline format
When creating a timeline graphic, it's important to choose a clear and understandable format. There are many different types of timelines to choose from, including linear, circular, and vertical timelines. Consider the type of information you want to convey and choose a format that best suits your needs.
Here are some examples of the timelines you can use in your presentations: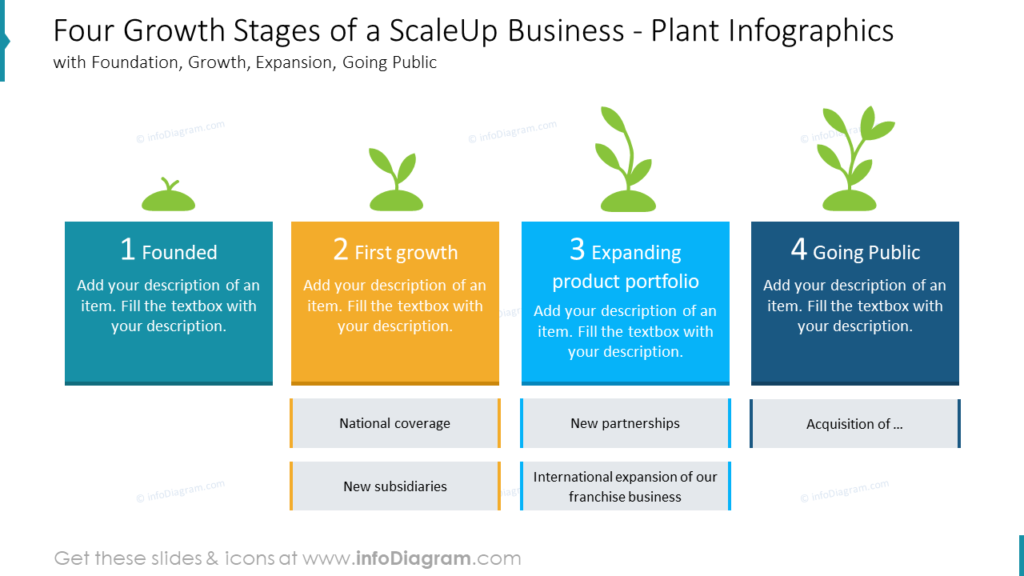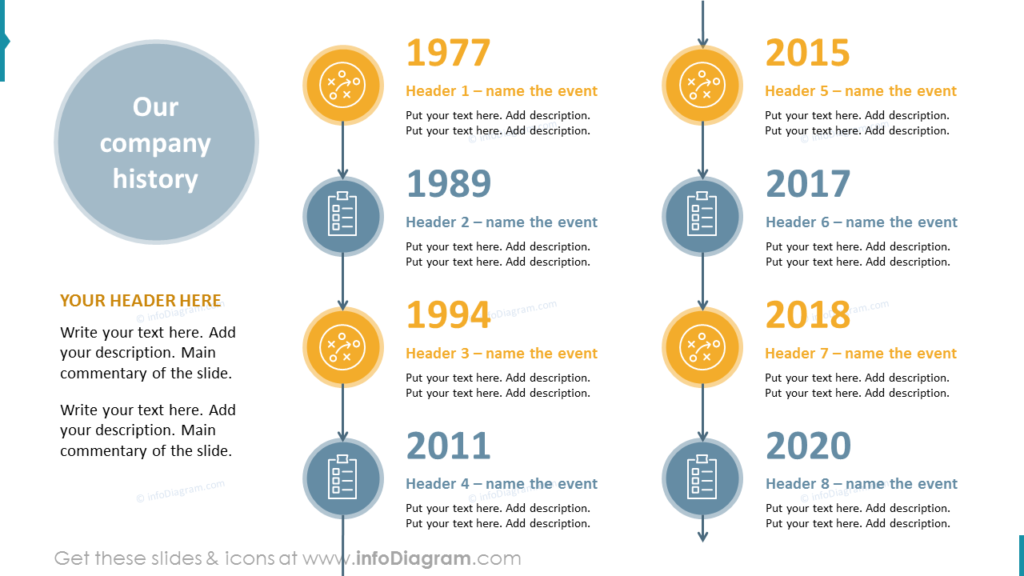 Additionally, make sure to keep your timeline concise and focused on the most important events. Too much information can overwhelm your audience.
Add visuals to enhance the timeline
Adding visuals to your timeline is a simple way to make it more engaging and memorable for your audience. Consider using images or icons to represent each milestone or event, like in the example below: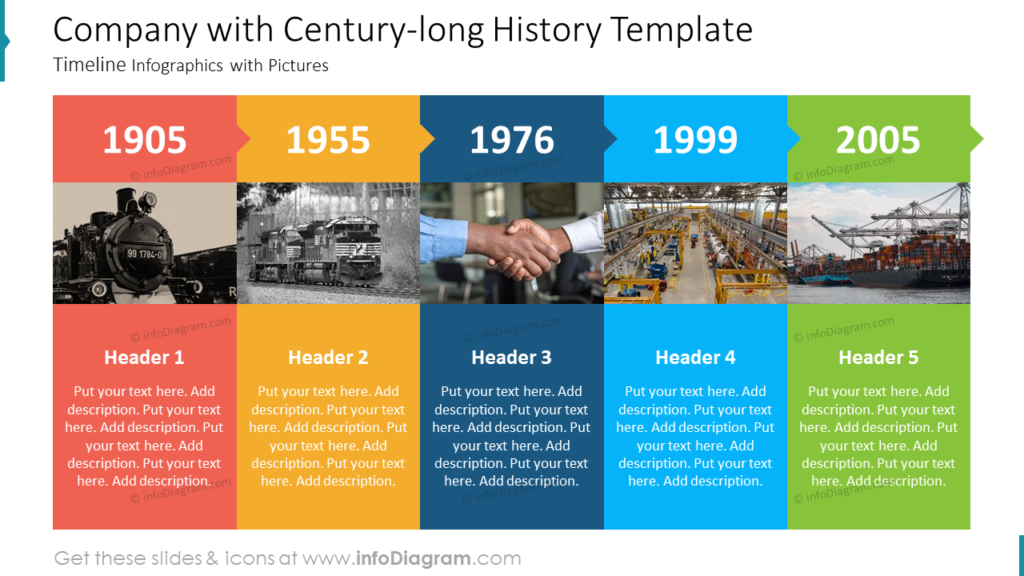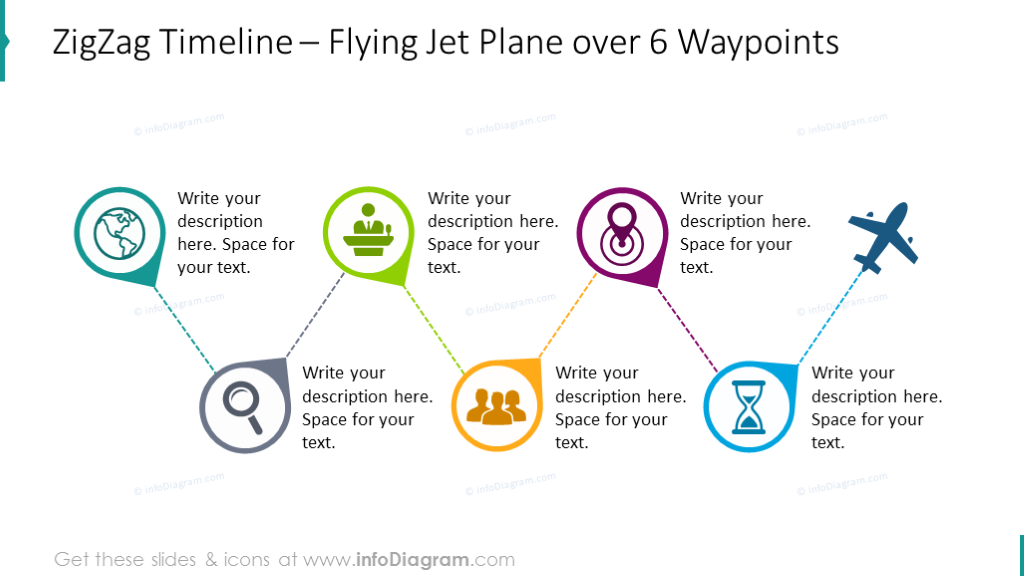 This can help break up the text and make the timeline more visually appealing. Additionally, using colors and fonts that align with your brand can help reinforce your company's identity and message.
Highlight key milestones and achievements in your company history timeline
When creating a company history graphic, it's important to highlight the key milestones and achievements that your company has accomplished. This can include product launches, major partnerships, awards, or any other significant events that have helped shape your company's history.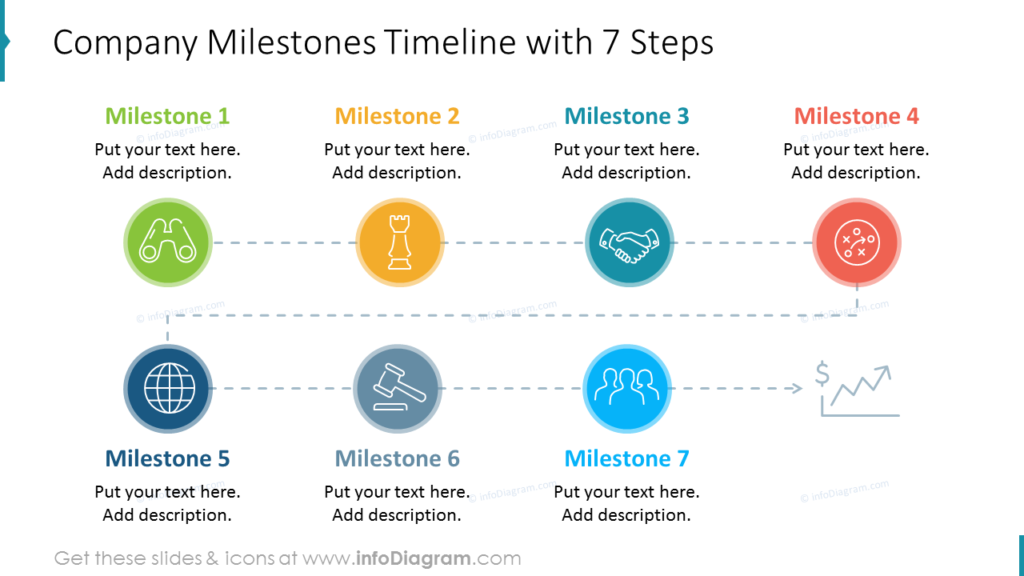 By showcasing these accomplishments, you can demonstrate your company's expertise and credibility to your audience. You can also include dates and brief descriptions of each milestone, so your audience can easily understand the significance of each event.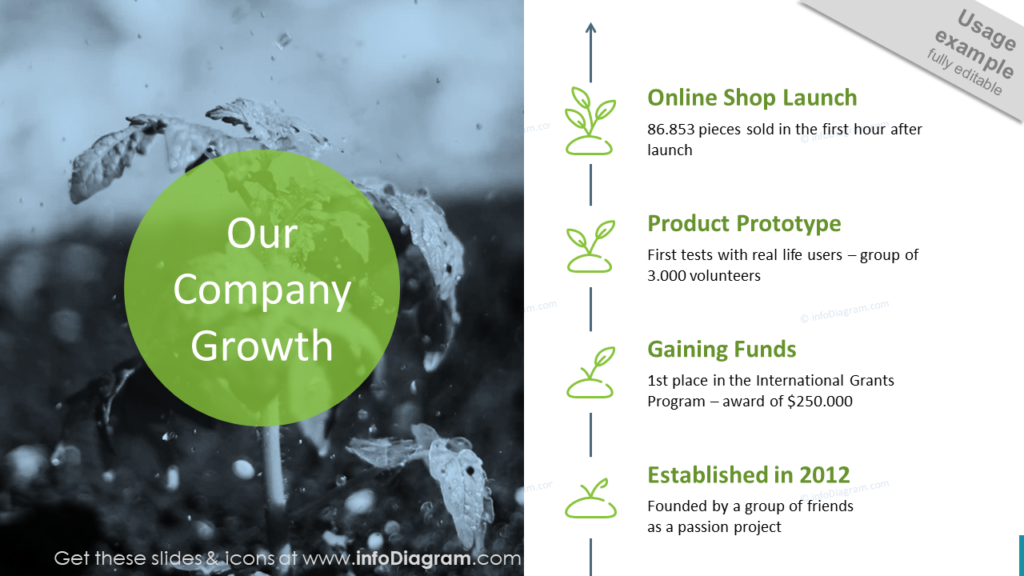 Incorporate relevant data and statistics
To make your company history presentation even more impactful, consider incorporating relevant data and statistics. This can include things like revenue growth, customer acquisition numbers, or any other metrics that demonstrate your company's success. To illustrate these concepts, you can use data dashboards which are a great way to squeeze much information into one slide: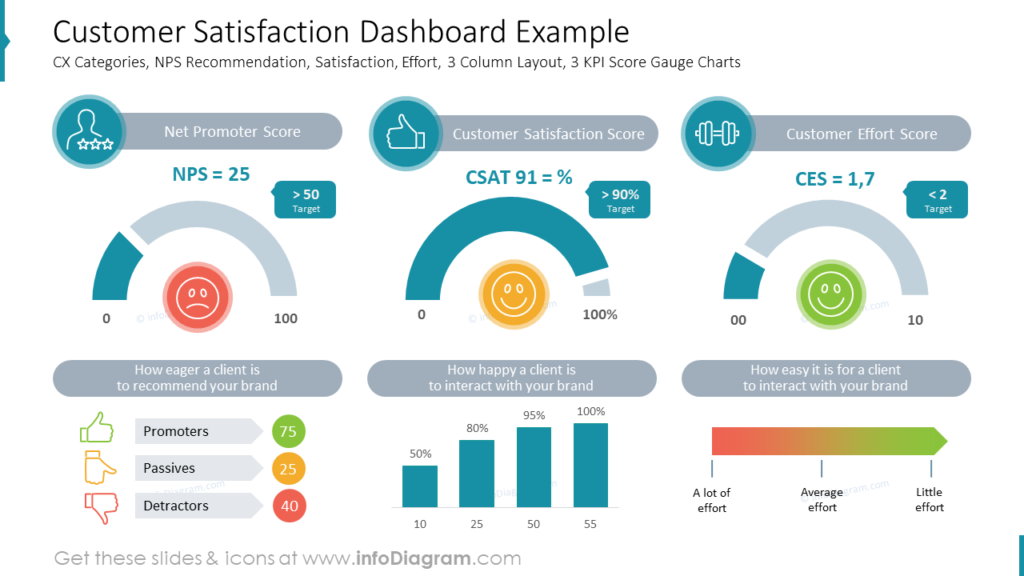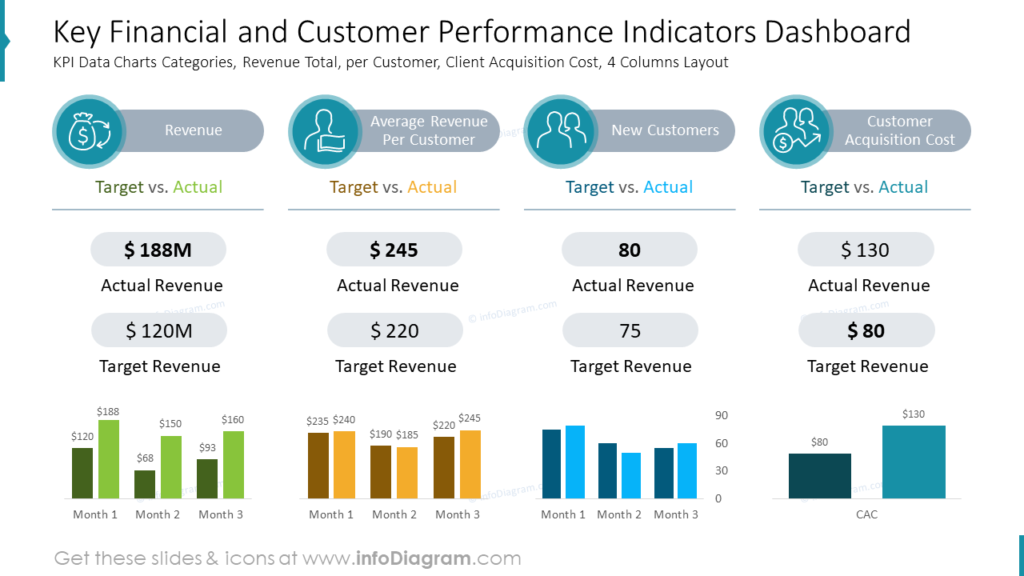 By including these numbers, you can provide concrete evidence of your company's achievements and help build trust with your audience.
Example guide on designing company history in PowerPoint
In this step-by-step guide, our chief designer shares a case study of creating a professional company history diagram on the example of the retail chain. He explains why it's important to spend time on content analysis, shares basic diagram types, shows quick tricks with SmartArt, and a few tips on how to facelift and beautify such a timeline.
You'll also learn how to avoid chaotic design, and redesign plain text in 5 minutes!
Follow our YouTube channel if you want to see more of such guides, and subscribe to our newsletter to get more design tips and slide inspiration.
Further Resources
If you're looking for more design ideas, check out the following articles: