The AIDA Model identifies cognitive stages an individual goes through during the buying process for a product or service. It's a purchasing funnel where buyers go to and fro at each stage, to support them in making the final purchase. AIDA Model Diagram will help you ensure that any kind of writing, whose purpose is to get the reader to do something, is as effective as possible.
We designed AIDA marketing model diagrams collection, which is perhaps the best-known marketing model of all the classic marketing models.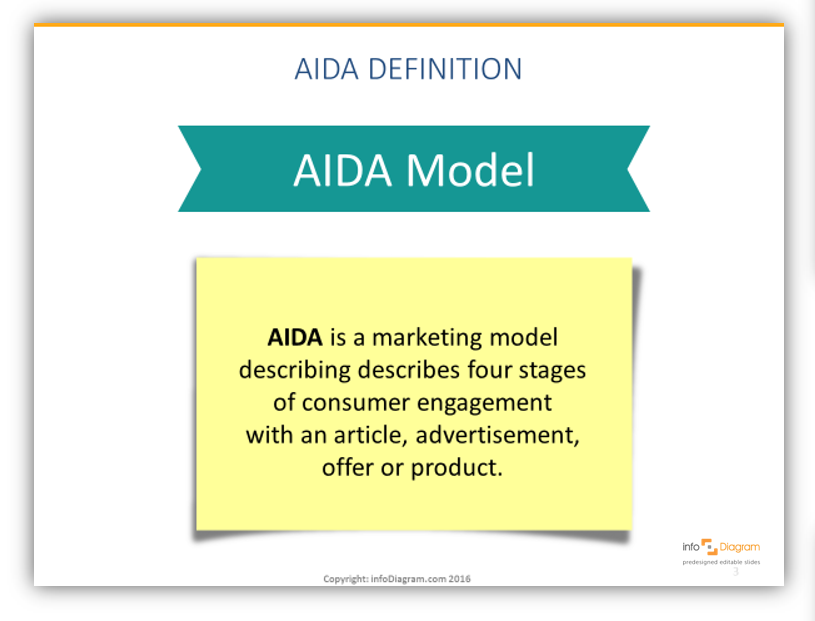 What does AIDA stand for?
Definition and detailed explanation of the AIDA model and the four stages can be found in this article.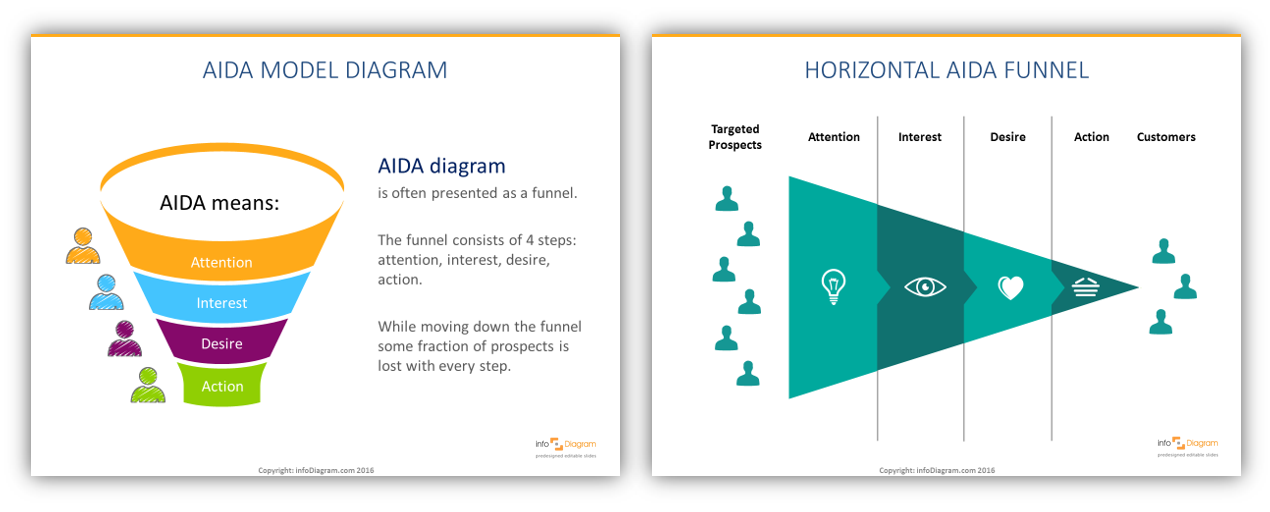 AIDA marketing model diagrams collection consists of 14 diagrams and 15 icons, which  are fully editable as can be seen on the slide below: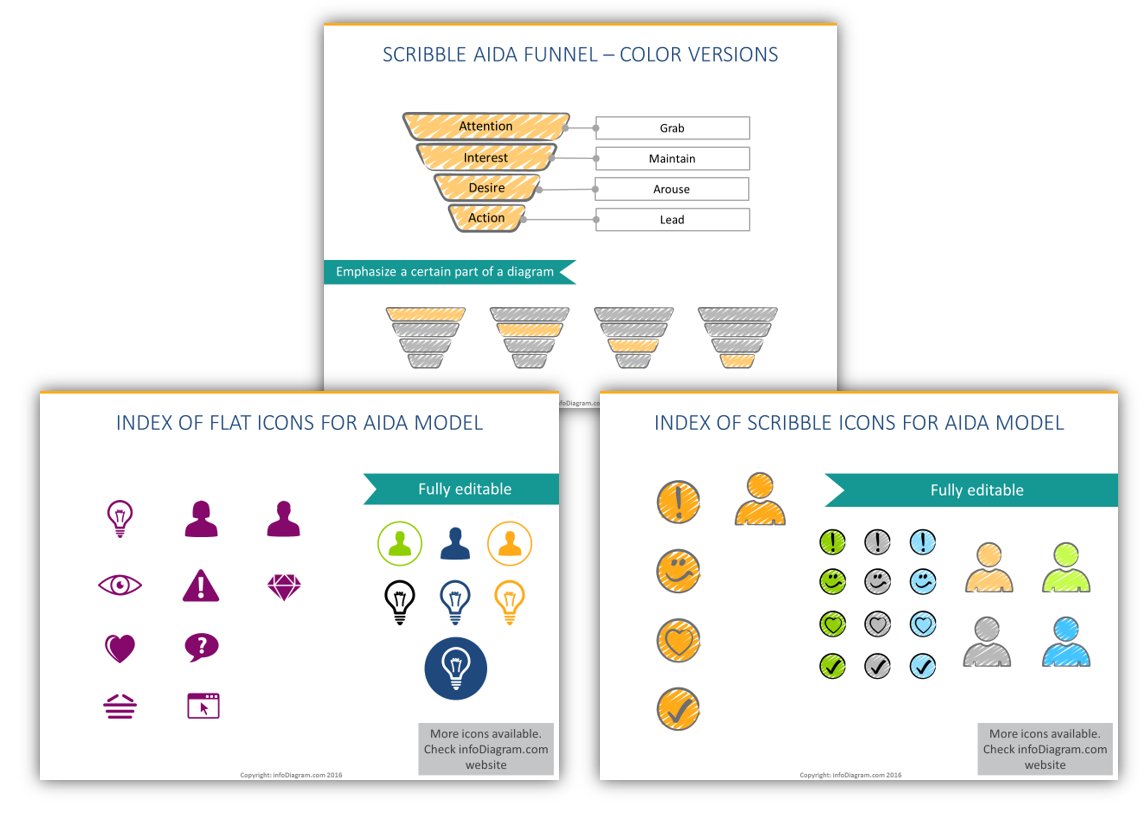 How can this be applied to marketing planning?
It could be referred to as a communications model rather than a decision-making model. It's identifying to companies, how and when to communicate during each of the stages as consumers will be using different platforms, engaging at different touch points and requiring different information throughout the stages from various sources.
What can you find in our AIDA set?
However, what can be better than seeing in your own eyes? Explore all the AIDA diagrams on our website!
To make your slides stand out we invite you to check our 'How It Works' page or demo presentation on YouTube:
How to best get 1, 10, or all flat icons?
You can get those icons in several ways:
All icons are in simple flat style, suitable for Metro UI style graphics. AIDA marketing model collection contains diagram charts showing 4 elements of the AIDA model (Attention, Interest, Desire, Action):
More ideas for presentation graphics
Check out these articles if you search for more inspiration on how to visualize your presentation:
Want to be notified when we make an announcement? Never miss out on creative presentation graphics and stay informed about our latest updates and news. We'll also send you a Creative slide design guide with FREE hand drawn shapes for you to begin using right away!