Teamwork, harmony, synergy… How often do we hear these words in contemporary companies? Several, if not dozens of times a day. We are told to work together with our colleagues with combining effort, even if sometimes we don't want to 🙂
Synergy concept frequently appears over various corporate slideshows, market analysis reports but also in soft-skills contexts such as giving feedback training presentations.
According to Wikipedia, the word 'synergy' comes from the Greek language, and means "working together". We hear and use this word very often, but how we can show it when we are talking about interaction or cooperation?
If you want to make your team believe synergy is important, use means to attract attention to this idea. Here are our ideas for showing this concept.
Modern Style, Neutral Symbols for Synergy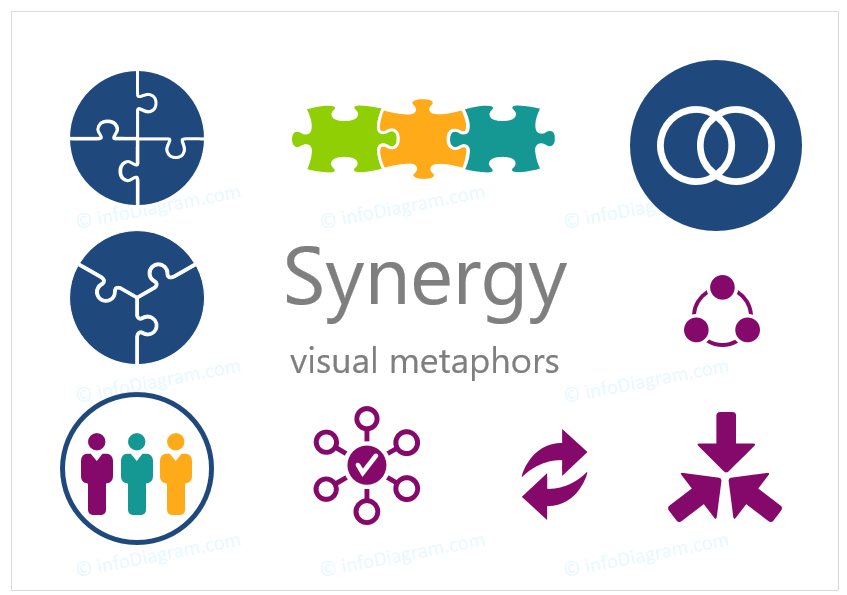 Above are icon examples from our style neutral flat icons collection. You can find there a bunch of ideas for synergy, for instance:
Creative Style Hand-made Synergy Symbols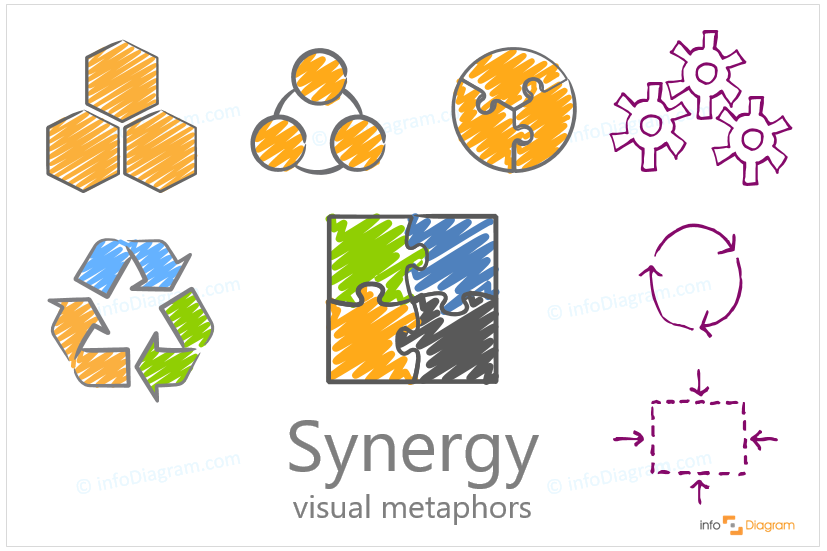 Similar to our modern collection, our creative style presentation diagrams rely on the symbolism of synergy being interpreted as:
Simple and Hand Made Match Icons
After brainstorming about synergy concept, we came up with the idea, that synergy and match are closely connected. If there is no smart and right matching process, synergy can't exist at such place or between people.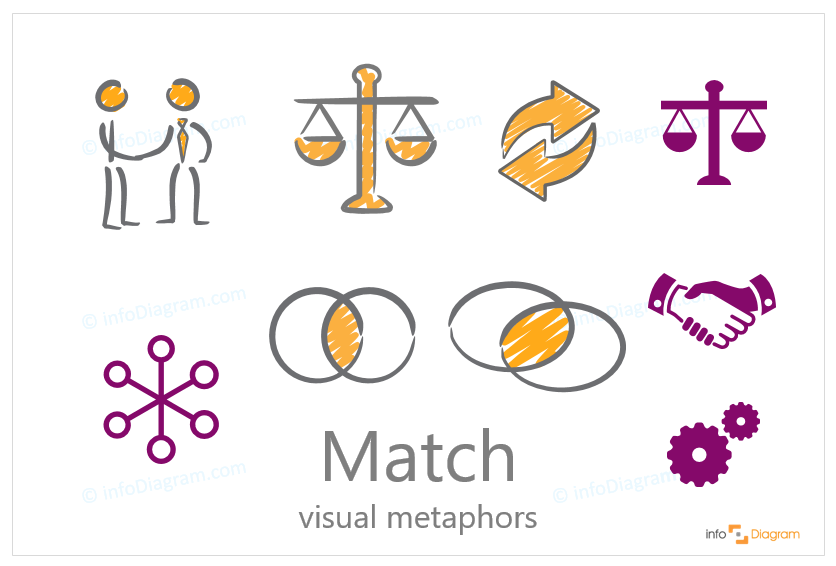 Some ideas on how you can show match in your slides:
Further Inspirations of Presenting Abstract Business Concepts
Need to show another concept in a presentation – Strategy, Innovation, Flexibility and more.
Check the full list of abstract business topics at our Concept Visualization Master List blog post if you need fresh concept visualization ideas.
How to get a specific concept icon for your PowerPoint presentation?
To get access to editable PowerPoint icons from those examples, consider an infoDiagram subscription access to PPT graphics. With a subscription, you can access all the symbols in our PowerPoint icons library, with a few thousands of symbols. We are regularly adding new ones.