A question – how would you present taxes (or how did you if you already had such presentation) on a slide without any words?
Illustrating tax policy and taxation concept can be tricky. What do we imagine, thinking about taxes? Money, declarations, percents, calculator… Let's dig deeper and use catchy images to show taxation
Taxes can appear very often when we're talking about revenues and expenses while various company meetings, like accounting report, budget planning or financial strategy.
Modern Style, Neutral Symbols for Taxes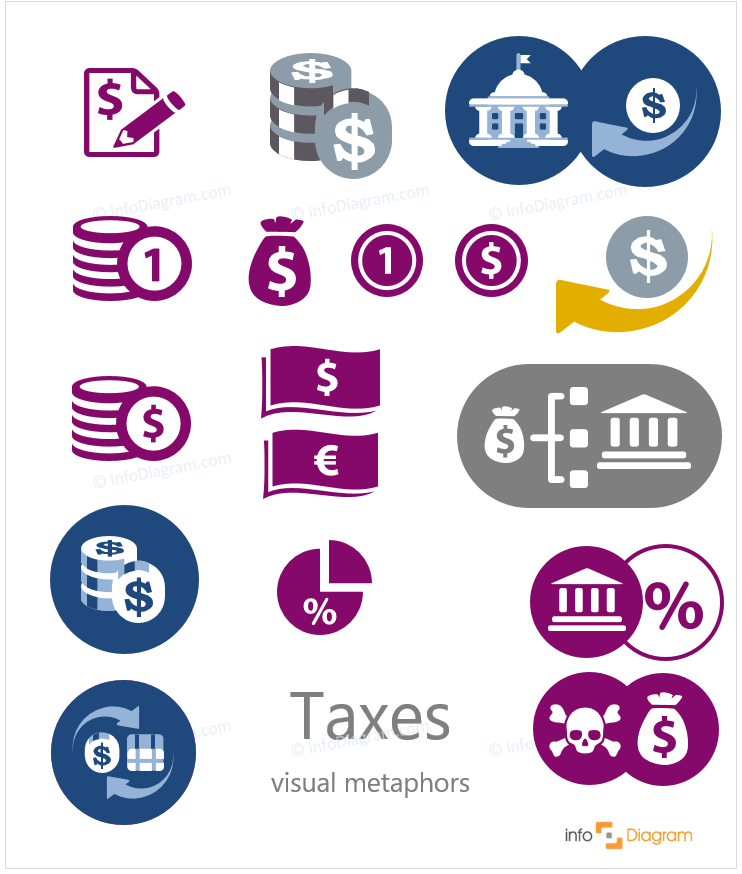 Above we suggest several icon examples from our style neutral flat icons collection. Use them to illustrate your tax and finance presentation.
Click on a list below and see the source icon collection:
Creative Style Hand-made Taxes Symbols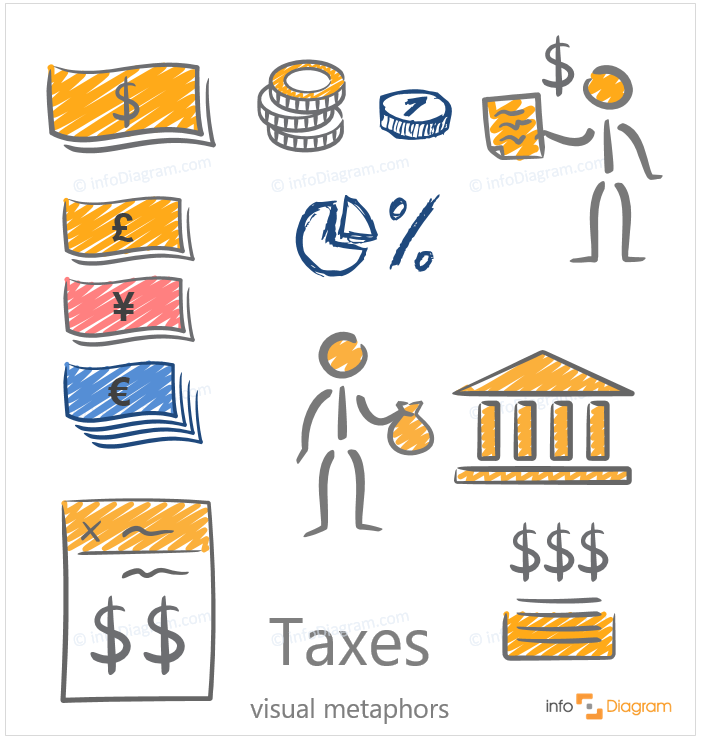 If you want to be more creative, use atypical hand drawn symbols for showing a tax idea. See the specific icon ideas below:
Which symbol style do you like most? Neutral icons or handwritten symbols? Share in the comments.
Further Inspirations
Need to show another concept in a presentation? See how to illustrate other business concepts – Strategy, Investment, Deadline and more.
---
Check our Business Concepts Visualisation List blog:
One picture to rule them – Visual Metaphors Ideas
---
Stay updated
Get new presentation ideas and updates sent directly to you! Plus, if you sign up for our free newsletter now, you'll receive a Creative Slide Design Guide with our handcrafted freebie – hand drawn icons you can start using right now.