If you work on a presentation where you want to express ideas of precision, attention to details or high accuracy, you may want to underline this concept by a simple readable illustration. We have collected a bunch of visual metaphors expressing ideas of precision, that you can add to your slides. 

This post is a part of our business concepts pictures series. See the full list in this blog post: One picture to rule them all – Visual Metaphors Idea.
The challenge is how to come up quickly with a suitable symbol for precision. To help you out with this task, we share here a few hints on how you can represent a precise concept on your presentation slides.
Modern elegant outline symbols for presenting the precision concept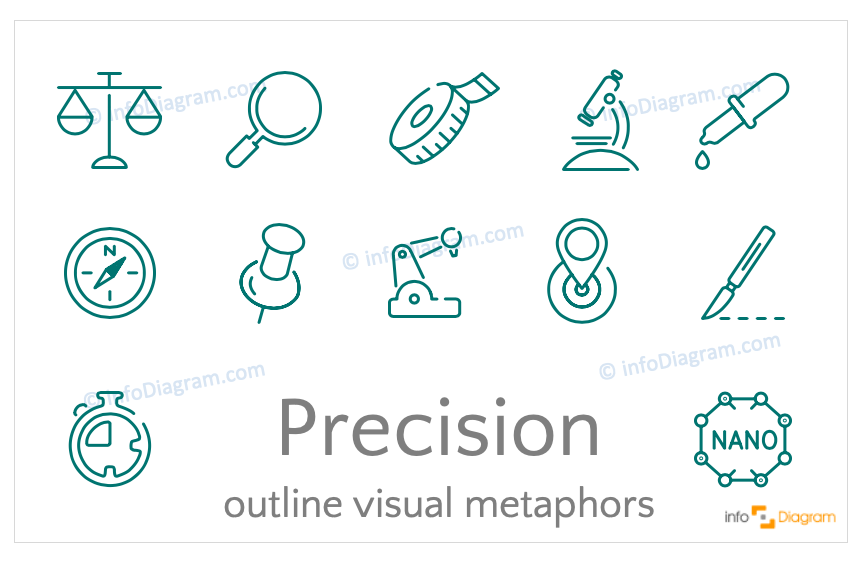 Above we suggest several icon examples from our elegant outline icons collection. Use them to make your product presentation more visual:
Creative unique hand-drawn precision symbols collection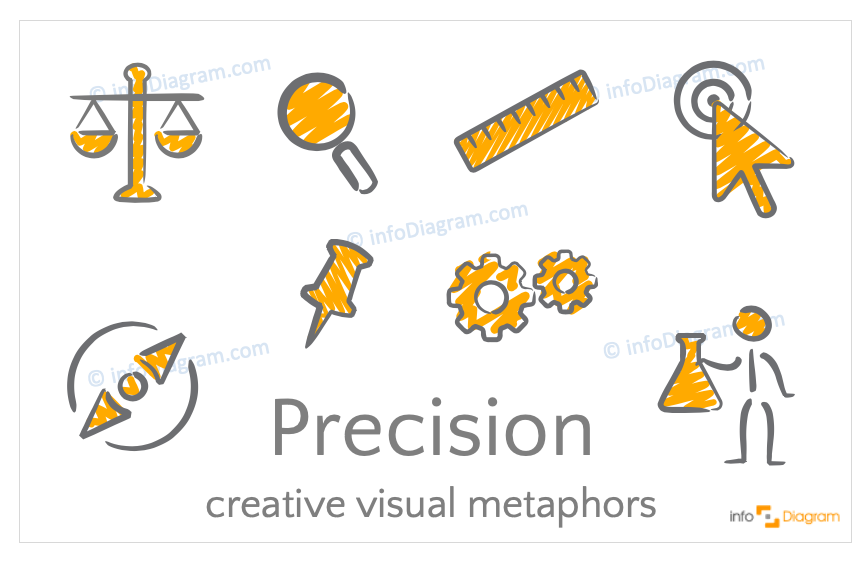 If you want to be more creative and personal, use hand-drawn symbols for showing the precision idea. See the specific visual ideas below:
Design-neutral flat precision concept icons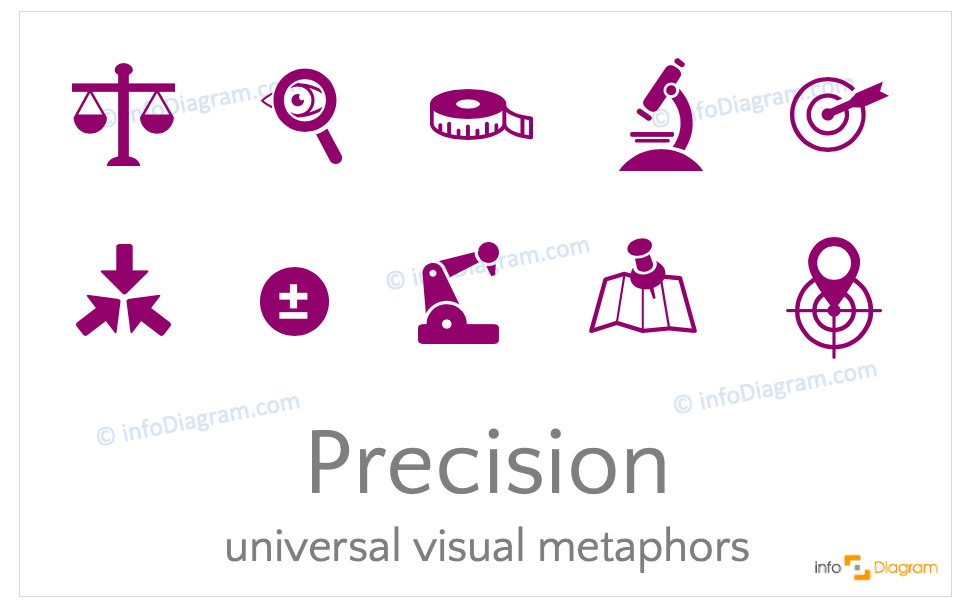 Flat style icons will suit any presentation slide. You can change colors to suit your brand style. Here's how you can show the precision concept using flat symbols: 
More concept icons ideas
Need to show another abstract concept in your presentation? Content, Flexibility, Growth you name it. Check our ultimate Concept Visualization List blog post to get inspired and balance the informative part of your presentations.

What's your biggest presentation challenge? Let us know in the comments and we'll be happy to share our quick design advice 🙂