If you need to illustrate the equality concept, take a look at our icon ideas that can help you to make your document or presentation visual.
Icons are a way of communication and, due to their simplified graphical form, they may even be the only language around that everybody understands.
Elegant outline symbols for presenting equality concept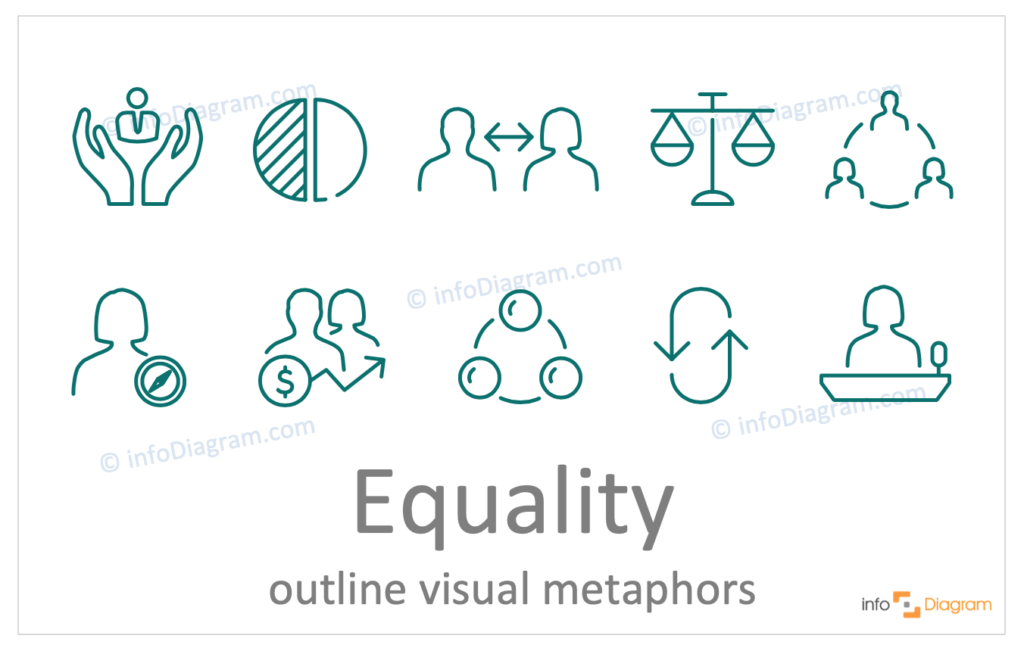 Above we suggest some variants of outline symbols, which you can easily apply to any kind of presentation:
two hands with male/female figure inside depicting the care feeling
icon of two speaking figures showing the moral values as respecting each other, understanding or equality 
mixed-gender team of man and woman and financial dollar icon for a business growth caused by gender-equal team
weighing scale for truth, equality, and justice
two arrows pictogram depicting a balanced transformation process flow 
Design-neutral equality concept icons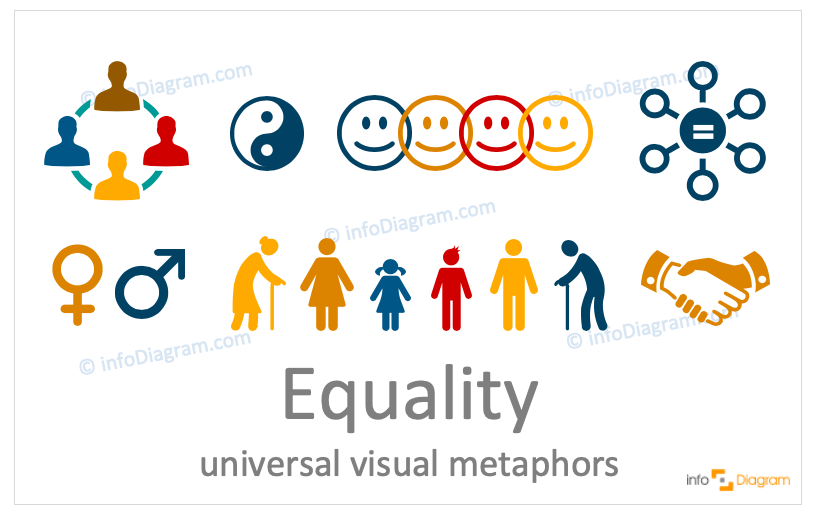 Those are icons designed with simplicity in mind. Such symbols can add an impact to your presentation without distracting from the clarity of your message. Below we suggest some flat icon you can use:
Unique hand drawn equality icons collection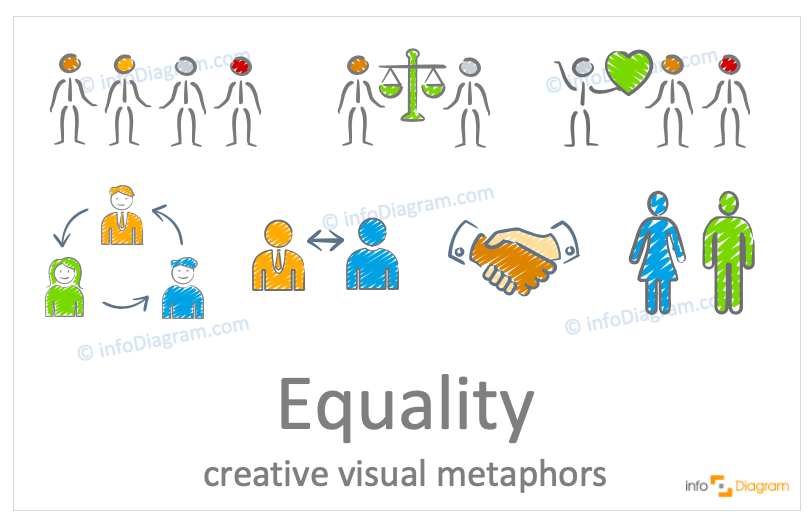 If you want to be more creative and personal, use hand drawn symbols for showing the equality principles. See the specific visual ideas below:
Emotions equality icons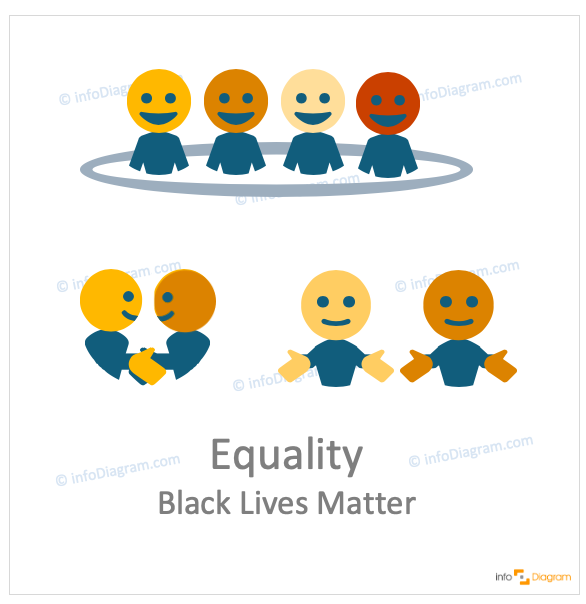 With the help of those icons you can express a welcoming and tolerant attitude: 
people figure with different skin color highlighting the topic of equality, respect, and individuality 
We hope you will find some inspiration from those icon ideas to express the concept of equality.
If you like the suggested icons, you can get them from infoDiagram library. The best way to get them is by joining subscription access to PPT graphics here. It will allow you to download these symbols, and graphics from any presentation deck you find on the website.
More business concept symbols ideas
Need to show another concept in a presentation? Leadership, Urgency, Status … you name it. Check our blog Ultimate List of Business Concepts Visualization to get inspired.