Looking for a relevant symbol to illustrate expert level, professionalism, or knowledge? We suggest using visual metaphors to create clean distinguished slides. Here are several icons ideas you can use to show the competence concept by one picture.
Use universal flat or outline to express the competence concept
Outline and flat style-neutral icons are both perfect for professional audiences. Outline icons are light and clean, whereas modern, flat symbols will suit any presentation. They look a bit heavier than outline symbols but are not heavy-handed.
These visual ideas represent different ideas of competence we collected. See if any will fit your needs: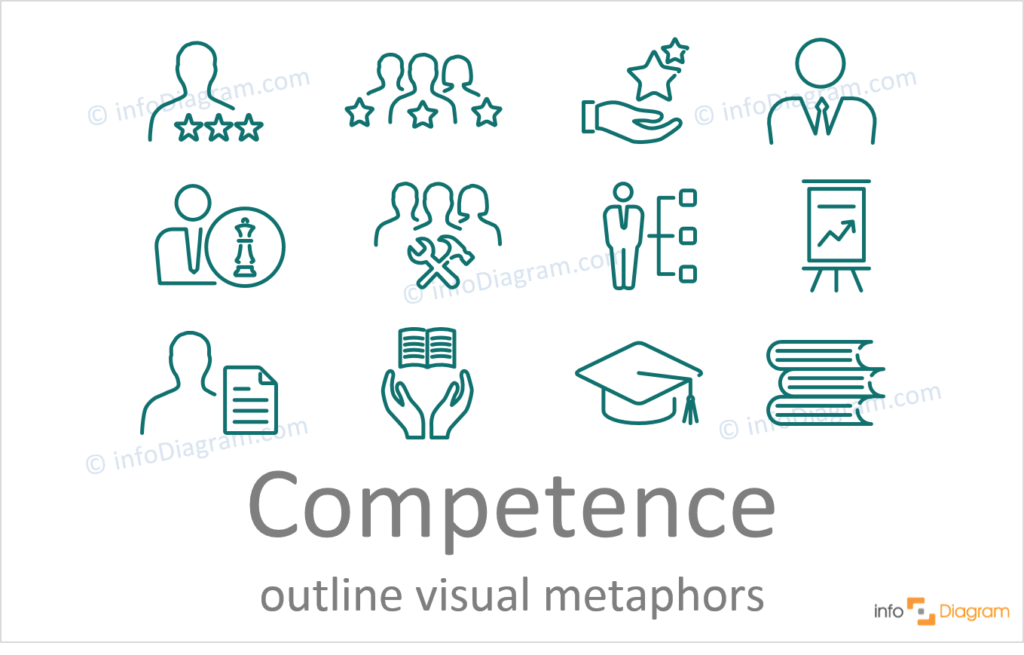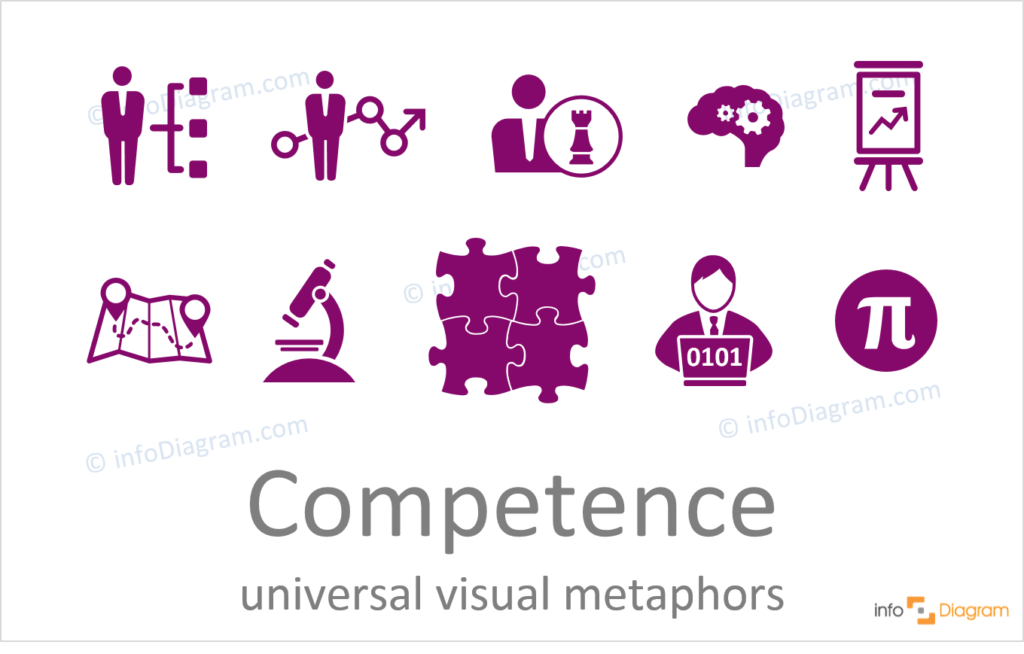 stars can represent recommended people, or people with recognition for their competence
tools to show competence in more than 1 skill
chess figure as a metaphor of strategy and leadership
hand with star for offering competence, professionalism
skills presentation
book and academic hat are great symbols for illustrating wisdom or knowledge
Those symbols mentioned above can be found inside the Outline Icons collection and Simple Flat PPT Icons library, designed by our team.
Ideas for hand-drawn symbols of a competence concept
These icons are designed in a more personal style and will catch your audience's eye. Check out these examples: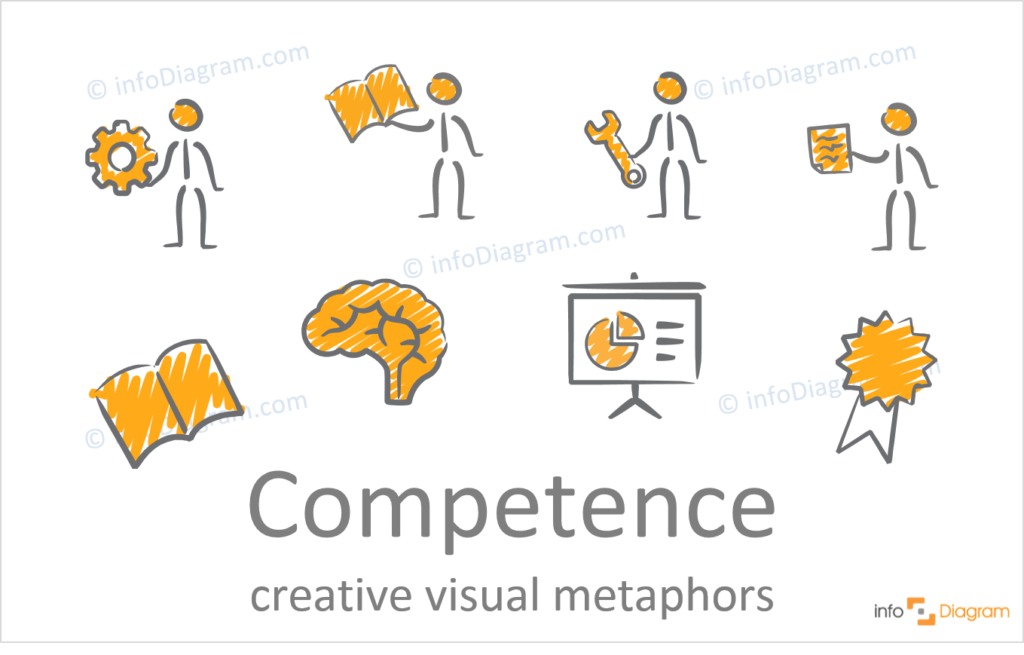 tools, cogs as symbols of skillful, handy people
book can be used while talking about knowledge or knowing direction
brain to illustrate the ideas of smart professionals or knowledge
presentation to show competence
badge as a metaphor of recognition, recommendation
You can find the above icons in the Scribble PowerPoint Symbols Collection.
Whether you prefer a more universal, elegant, or scribble style, or you're just looking for inspirational ideas, it's always worth adding visual illustrations to make your presentation more appealing and break blocks of texts. Icons and diagrams will help you create organized and easy-to-understand slides.
If you need one of these icons, they are all available within our collection of PowerPoint icon sets. Check the subscription access to InfoDiagram (learn more). This will allow you to download any icon from our symbols library.
Other business concepts visualization ideas
If you are searching for other ideas to express, check the Concept Visualization List blog post for more ideas. See if we can help you save time and make your next presentation more intuitive and enjoyable.