When it comes to presenting information, one of the most important aspects is the ability to summarize insights effectively. A summary slide is a powerful tool that can help you conclude your presentation concisely while highlighting the most important aspects.
In this blog, we will share inspiration on how to create such a wrap-up slide that will make your presentations more impactful and memorable.
Three things to remember while creating the summary slide
A summary slide typically highlights the top 3 to 5 crucial points discussed during a presentation, while being visually appealing and attention-grabbing. Summaries aid in the recollection of critical details.
In our summary slide example, three key components can be identified: a header section, a section for a more detailed description, and an icon representing the content. Each summary point is an individual element enclosed in a simple arrow shape.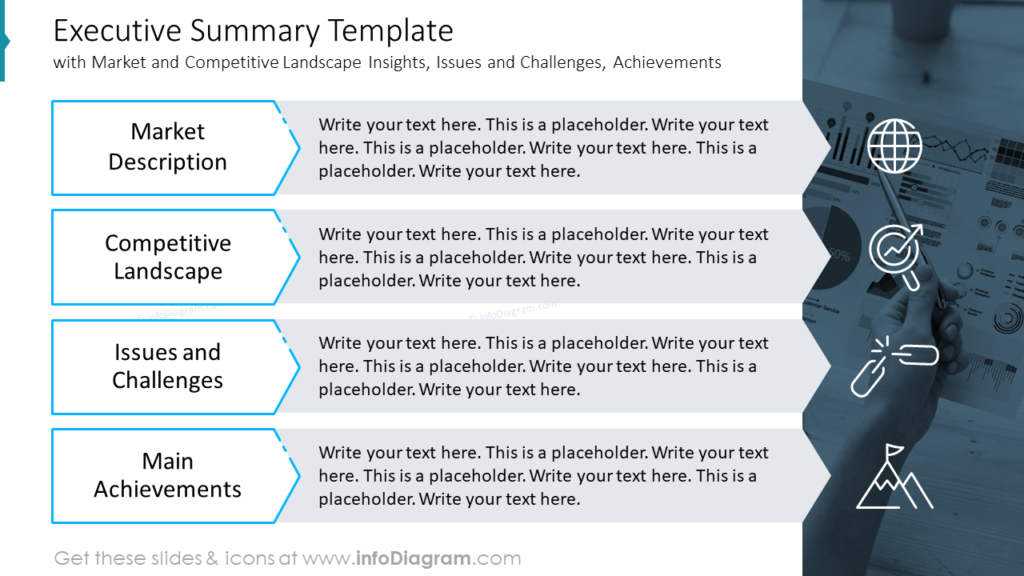 Proper differentiation of text is crucial, such as using a larger font size for headers and underlining them with colored borders (e.g. blue). Icons are overlaid on a background, which is preferably a thematically-related photo to the slide or presentation. The background should occupy roughly a quarter of the slide, rather than split it evenly. This design approach prevents slide overload and creates a visually appealing result.
More slide inspiration
Here are more summary slide examples for your inspiration: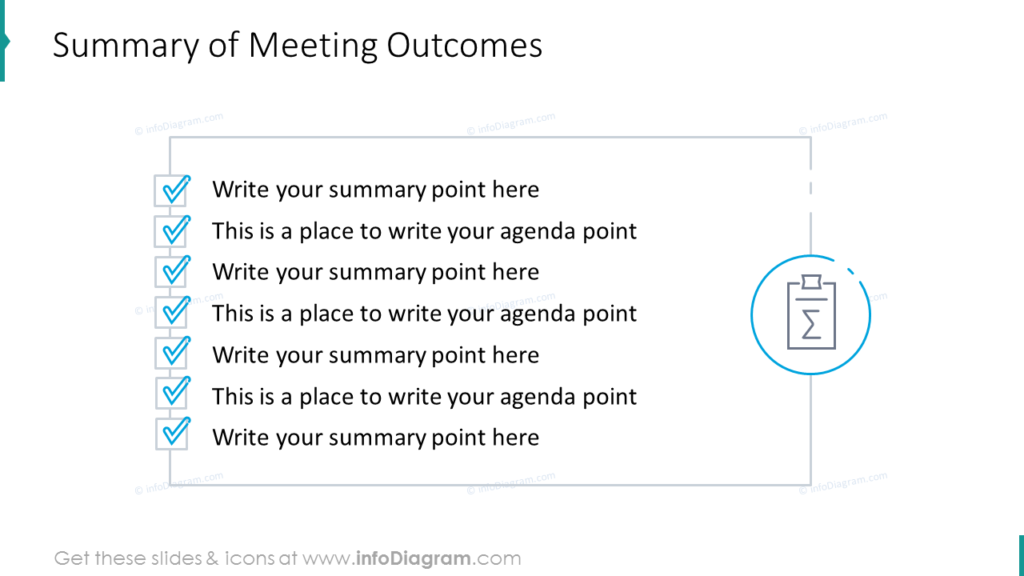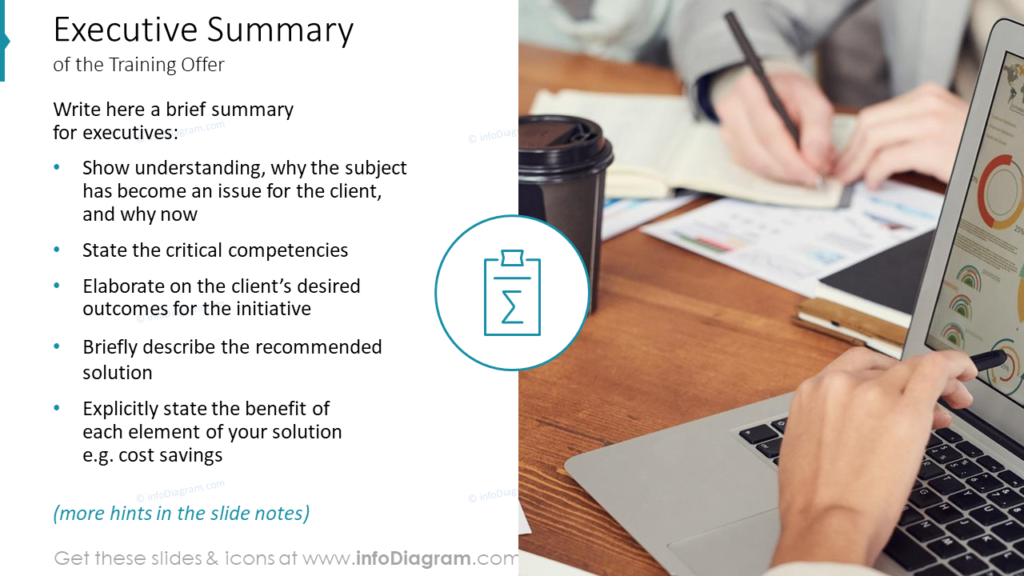 Whether you are a business professional, or a public speaker, these simple tips will help you create effective summary slides.
Creating a summary slide is an essential aspect of effective communication. Remember to keep your recap slide simple, focused, and visually appealing, and you will be sure to capture your audience's attention and leave a lasting impression. We hope that our blog has provided you with valuable insights and practical tips to enhance your presentations.
Explore more ideas and inspiration related to illustrating the highlights in the annual report here.