'The very last deadline is February the 29th!'
How often do we hear the word 'deadline'? All the time, right? Whether we are working on different projects, designing roadmaps, talking about marketing activities, creating our quarterly reviews, or simply designing calendars to plan our work ahead. We have to set specific deadlines because if there's no time limit, there's no real work.
For some of us 'deadline' may sound scary, especially if we leave all the work for the last hour 🙂
Three ways to illustrate a deadline in a document
The challenge is how to show a deadline in a memorable eye-catching way. Not just to write it with simple text for nobody to remember. You can use several levels, depending how much time you have:
<1 second*: Make text or date number different – bigger, bold, with another color

1-5 seconds: Make text background different

5-20 seconds: Add an icon symbol next to it
(* I measured the timing, assuming you are familiar with your editing software and you have some symbols library by hand).
Actually, the document format does not matter. It's all pretty the same, whether want to show deadlines in a PowerPoint slide, Word file or Excel spreadsheet.
Here's how we combine those ways in our calendar in a text document: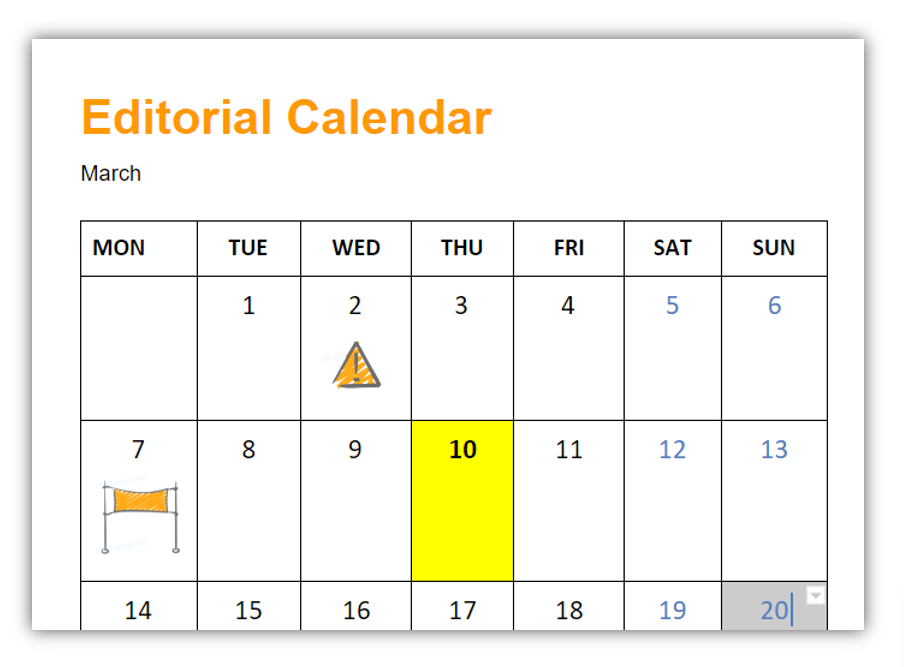 If you go for using icon symbols, those are a few ideas you can use to build up your pictograms library.
Visual Metaphors for Deadline – Modern and Neutral
Check icon ideas from flat icons collection – suitable for style-neutral graphics fitting to any presentation style.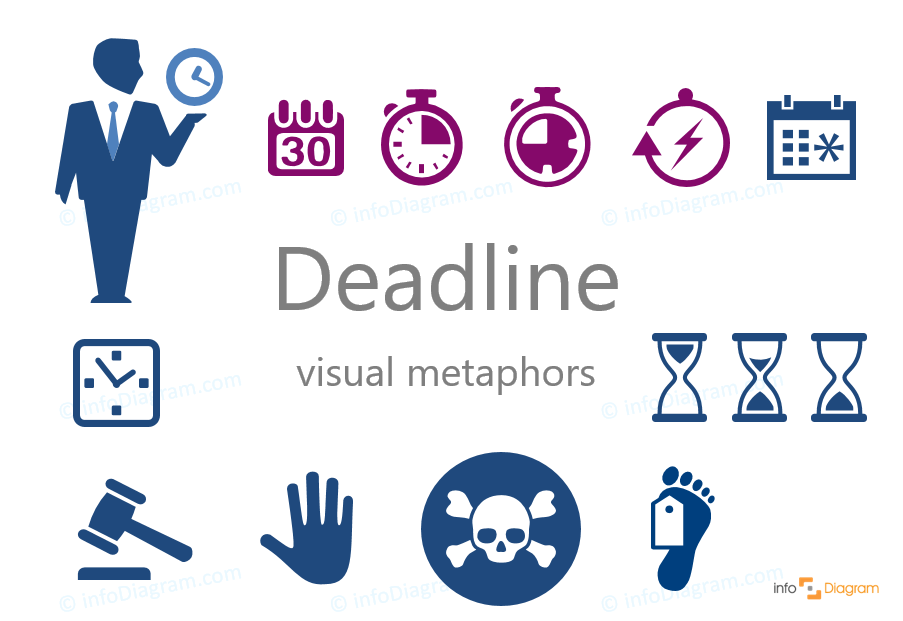 The collection features a variety of different approaches to representing a deadline (click on links below to open a view of the specific PowerPoint icons):
With such symbols your calendar can look like this: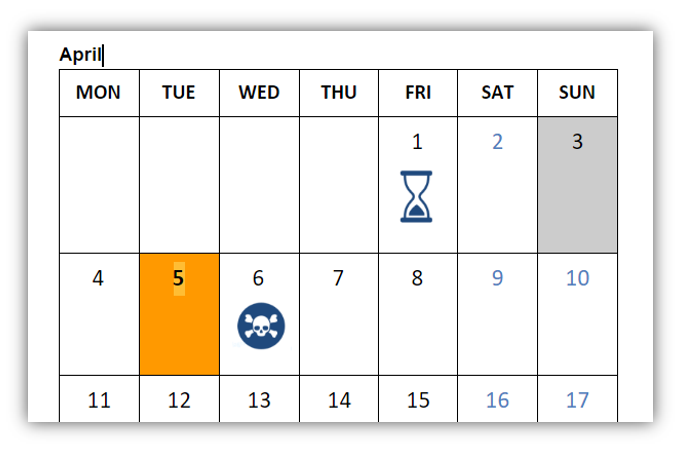 For Creative Style – Unique Hand Drawn Deadline Symbols
If you want your deadline presentation to be more outstanding, get informal. Go for a creative hand drawn symbols. Such a style is more personal and unique.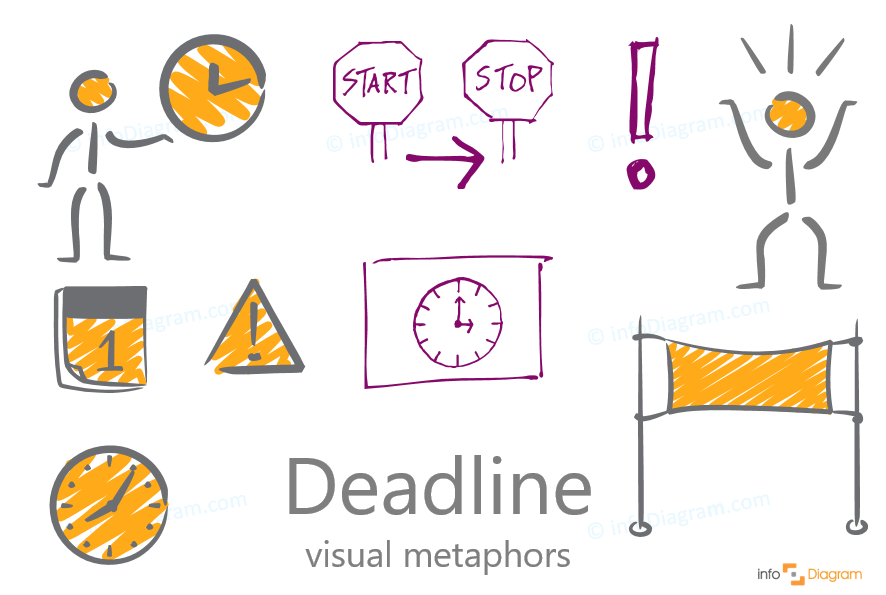 Similar to our modern collection, our creative presentation diagrams rely on the symbolism of deadlines being interpreted as:
We hope you will find some of these ideas useful. Which one would be your favorite one? Let us know in the comment.
Have another business concept to illustrate?
Need to show another concept in a presentation? Operations, Strategy, Flexibility, Growth you name it.
---
Check our ultimate Concept Visualization List blog post
---
Share your visualization challenge in the comments and we'll propose ideas of how you can illustrate your concept in your PowerPoint presentation text or charts.
Further Reading
Need more resources for designing creative, effective presentations? See all articles Showing a Business Concept in a Presentation or explore specific topics:
Want to be notified about new presentation ideas? Sign up for the newsletter and get Creative slide design guide.